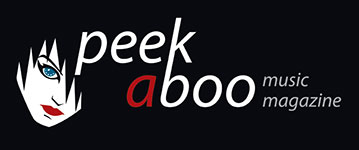 like this concert review
---
RED ZEBRA
THIEVES OF SILENCE

SINT NIKLAAS

OJC KOMPAS

21/05/2011

So this is Belgium...
Concert
[3/100]
23/05/2011, Didier BECU
---
Today was a very important day for Peter Slabbynck, frontman of Red Zebra as this was something like a new start for him. Here at Peek-A-Boo we want to keep things sober and what has happened between Peter and his old bandmates isn't our issue. This is about music and that's why we were there.
But before we switch to the post-punklegend from Brugge we first had to witness some three young boys from Brussels named Thieves Of Silence. You won't find their name in the so called serious press but in a pure DIY-way, Paul Paccaud and his friends made it already as support for post-punk legends De Brassers and Gang Of Four. While we're waiting for their debutalbum they can already claim that the famous cherry on this year's cake will be an appearance at Shadowplayfestival.
Call me a fan or whatever (a groupie I'm not) but every time I see this threesome performing, I get the distinct impression that they're getting stronger and stronger.
Bands who are playing post-punk might be hip in 2011 but here in Belgium nobody does it better than them, even much better than tons of crap that gets aired on the likes of Studio Brussel (Belgium's so called alternative radiostation).
These youngsters share an admiration for 80's heroes and backed with a drum machine and old synthsounds, they let you relive the finest moments of what once was known as 80's post-punk.I once told this to Paul but he tried to deny it, Thieves Of Silence do capture the same essential sound as Wire had in the 80's. They can deny it as much as they want, it's a compliment and these three boys have something magical about them: everyone who saw them once, fell in love with them.If we ruled the world we would crown them as the next big thing or perhaps more: simply the big thing.
Once Red Zebra were the next big thing as well but things have changed. They had one of the most known Belgian songs ever ("I can't live in a living room") but how genius this song might be, it also transformed itself into a curse. Recently that same radio station we already mentioned, refused to give airplay to their newest single "No kitchen in the house". It's thisradiostation that keeps on playing their old hit over and over again.
Respecting your classics is a grace but it becomes quite annoying if they got stuck in the past, not?
But this is not about the short-sighted opinion from our so called progressive alternative (haha!) radiostation, this is about the future of Red Zebra.
This show was played in front of a selected few (in a manner of speaking, mind you) as this was the try out of what Red Zebra would be in the future. The day before Peter asked me to keep in mind that it is a totally new band and that it would be unfair to judge them to the previous persons who were in Red Zebra all those years ago. A very fair thing to say and what we saw at the Kompas looks more than promising. Somewhere (according to other visitors as well) we heard them as the punks they once were.
Some bands suffer from stagefright but from the very first song, Ski Patrol's "Agent Orange", we saw a band that were confident that they will be the Red Zebra we will see in the future.
Perhaps, it's not a bad thing to stick on the punky edge as it were songs like "I got a microphone you don't", "Paradise lost", "The art of conversation" or the new single that scored best. We saw an emotional Peter on stage and as we're used to, we got some classics like "Bela Lugosi's dead" by Bauhaus or closing song "Digital" by Joy Division.
As said before, we don't care about what has happened (we leave such things for the tabloids) but what we saw at the Kompas made us believe that there's definitely some future for this Red Zebra.
Didier BECU
23/05/2011
---