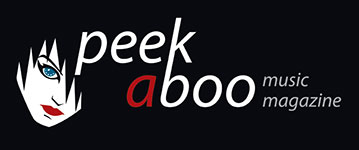 like this cd review
---
CULTURE SHOCK
Attention Span
Music
•
CD
Punk
•
Ska
[80/100]

Alternative Tentacles Records
11/12/2016, Didier BECU
---
Maybe you do not know, but Culture Shock is a real punk legend. This band started in 1986 with Dick Lucas who previously did the vocals for Subhumans. The band was together for four years and was labeled as a bunch of positive anarchists. They sang about everything that's wrong in this cruel world, but always with a smile. And who knows, maybe you can achieve more than with a fist.
In 1989 Lucas disbanded the band and founded Citizen Fish, but as the interest grew again because of the release of a compilation, Dick decided to reunite Culture Shock with his Citizen Fish-mate Jasper by touring and recording a new album.
What can you say about it? And When there's no need for it, we'll take the politics out of music, Lucas sings at the end of Things To Do. Real punks indeed never give up, even though they realize that all their punk ideals are gone and that capitalism always will rule this globe. Call it naive or if you want pathetic, the fact remains that this sort of attitude in ska punk form always results in sublime music.
In a record time of about 30 minutes, ten songs are rammed down your throat, which would surprise the Hollywood punkers of Green Day. Ska punk of the best level, and even if you found masses of records like these in the 80s, it's still superb stuff!
Didier BECU
11/12/2016
---
Misschien weet je het niet, maar met Culture Shock heb je meteen een punklegende in huis en dat hoor je. Deze band is immers al bezig sinds 1986 met Dick Lucas die eerder de vocalen deed bij Subhumans. De band bestond vier jaar en ze werden steeds bestempeld als positieve anarchisten. Ze hekelden alle ongerijmdheden in deze wrede wereld, maar deden dat altijd met een glimlach. En wie weet kom je daar verder mee dan met de vuist.

In 1989 ontbond Lucas de band en richtte hij Citizen Fish op, maar door de interesse die ontstond door het uitbrengen van een verzamelaar, besloot Dick om samen met zijn Citizen Fish-maatje Jasper Culture Shock opnieuw leven in te blazen door te touren en een nieuw album op te nemen.

Tja, wat moet je erover zeggen? And when there's no need for it, we'll take the politics out of music, zingt Lucas op het einde van Things To Do. Echte punkers geven inderdaad nooit op, zelfs al beseffen ze dat al hun punkidealen al lang opgeborgen zijn en dat het kapitalisme eeuwig zal overheersen. Noem het naïef of zo je wil pathetisch, het blijft een feit dat dit soort attitude in skapunkvorm nog steeds sublieme muziek oplevert.

In een recordtempo van zo'n 30 minuten tijd worden tien songs door je strot geramd die de Hollywoodpunkers van Green Day zouden laten verstommen. Skapunk van het allerbeste niveau, ook al vond je dit soort platen in de jaren 80 bij de vleet. Desalniettemin blijft het steengoed!
Didier BECU
11/12/2016
---