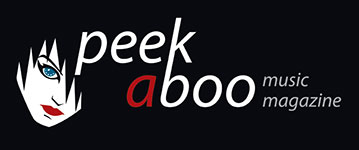 like this cd review
---
DIODATI
Susurrus Lake
Music
•
CD
Avant-garde
•
Classical
•
Gothic
•
Jazz
[88/100]

Körperschall Records
04/12/2013, Peter DOLPHEN
---
Diodati calls themselves a classical crossoverband. And that pretty much covers the sound of Susurrus Lake, their latest album, and a third one under the name Diodati (they also have two other releases out as Diodati Classic).
First question a lot of people ask if they do not know a certain band is: with what can you compare it? Well, if you want to compare them with a 'larger' band, it comes very close to the easy-listening tracks by Deine Lakaien in their White Lies-period. I hear avant-garde sounds, great piano, superb cello-lines and a breathtaking vocal that is carrying you through the story he's telling. But most of all, I hear a lot of potential. This kind of music I can listen to for hours and hours, slowly sinking away…
I could fill this review with other blahblahblah on every track, but this time, I truly refuse to do so. Not because the release does not deserve it, but frankly: you should all experience this yourselves!
Don't imagine yourself in some rancid backstreet underground room, but rather in a classy theatre, red velvet seats and a waiter bringing you a glass of the finest red wine… Or better yet: the wonderful acoustic setting of an old church, where this heavenly music would come to best it's right.. But for now: I'll settle for the CD on repeat, here in my black velvet seat, with my glass of Chardonay… eyes closed, imagining I'm in a classy theatre!
Peter DOLPHEN
04/12/2013
---
---