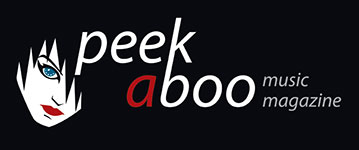 like this movie classics review
---
MARC FITOUSSI
Copacabana
Movie
•
Movie classics
Arthouse
•
Drama
[79/100]

Cinéart
09/08/2014, Didier BECU
---
We never said that we would use the category "classic" exclusively for big names. Don't get us wrong. We adore the works from Hitchcock or Fellini (of course!), but from time to time we'd like to guide our readers to productions that have been ignored.
Thanks to the clever tax shelter-system it is possible these days that small filmmakers can do their thing. Agreed, it also causes an enormous heap of movies that nobody actually sees, or only a small number. Is it in Copacabana a case of ignorance? Who knows, fact is that this Belgian-French production is a delirious comedy that sometimes turns out to be black.
I've already written it more than once on our pages, but for me Isabelle Huppert is the best European actress you can find. Once again the red haired diva marks this movie by Marc Fitoussi with her own unique acting style, even if the rest of the cast impresses as well.
Babou (Isabelle Huppert) dreams about Copacabana, but all she sees when looking through the window is the grey area from Tourcoing. Things aren't going well between her and her daughter (performed by Lolita Chammah who is in real life also her daughter). The mature lady is so upset that she searchs her luck in Ostend where she finds a tricky job as a saleswoman. Not everything goes as planned. There's the anger from colleagues, but she also has her moment of luck in the arms of Bart (Jurgen Delnaet whom you might know from Aanrijding in Moscou).
So for another time the queen of arthouse chooses a boulevard comedy (she can do that, just think of Mon Pire Cauchemar). But then again director Marc Fitoussi uses a lot of social criticism (according to him, he's influenced by the earlier works of Milos Forman) that Copacabana more looks like a Dardenne-nightmare. Life is hard and you'll never forget that one minute in here. It's a bit strange to notice that the name of Veerle Dobbelaere is printed as big as the one from Huppert on the poster, while the Flemish actress only appears some minutes. I guess that's the power of tax shelter.
Copacabana is released by Cinéart on DVD.
Didier BECU
09/08/2014
---
We hebben nooit beweerd dat de categorie "filmklassieker" alleen maar aan grote namen zou worden geschonken. Niet dat we er vies van zijn, hoe kan een mens immers een Hitchcock of een Fellini vergeten? Toch willen we ook films een kans gunnen die om de één of andere reden bij het grote publiek niet zijn aangeslagen.
Dankzij het ingenieuze taks shelter-systeem blijft het vooralsnog mogelijk dat ook kleinere cineasten hun ding doen. Toegegeven, het filmrijk doet er zijn voordeel mee, toch ontstaat er op deze manier ook een enorme berg films waar niemand de moeite voor doet om ze te bekijken. Een overaanbod of onwetendheid? Voor deze Frans-Belgische productie zullen we het maar op het laatste houden want Copacabana is een heerlijke komedie met een gitzwart kantje.
Ik heb er ondertussen op onze pagina's al lang geen geheim van gemaakt (waarom zou ik?) dat Isabelle Huppert met verve de beste Europese actrice is en ook deze film van Marc Fitoussi zet ze volledig naar haar hand, ofschoon de rest van de cast ook imponeert. De knappe roodharige vertolkt de rol van Babou. Ze droomt wel over Copacabana, maar het enige wat ze door haar raam ziet is het allesbehalve charmante Tourcoing. Met haar dochter (Lolita Chammah, in werkelijkheid ook de dochter van Huppert) loopt het evenmin goed en daarom zoekt de werkloze vrouw haar heil in Oostende waar ze op dubieuze wijze toeristen moet overhalen om een appartement te huren. Ondanks de vele tegenslagen en de nijd van collega's ontmoet ze Jurgen Delnaet (jawel, de vrachtwagenchauffeur uit Aanrijding in Moscou).
Deze keer kiest Huppert dus niet voor arthouse waarvan zij al jaren de koningin van is, maar net zoals in Mon Pire Couchemar voor een boulevardkomedie die er op bepaalde momenten weliswaar eerder als een Dardenne-nachtmerrie uitziet. Het leven is bikkelhard, maar regisseur Marc Fitoussi omzeilt dit door af en toe zijn film een vrolijke inslag te geven, en dat werkt! Vreemd is evenwel dat de naam van Veerle Dobbelaere dezelfde grootte als die van Huppert op de affiche heeft staan, maar eigenlijk nauwelijks in beeld komt. De macht van de taks shelter, juist ja.
Copacabana is uitgebracht door Cinéart op dvd en heeft tegenwoordig zelfs verdiend een plaatsje in de Cinéart-collectie gekregen.
Didier BECU
09/08/2014
---
---