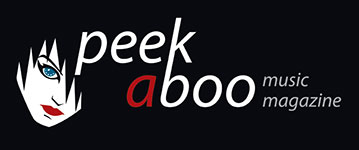 like this tv series review
---
HOUSE OF CARDS SEASON 1
Movie
•
TV series
Political
•
TV Series
[88/100]

SONY SPHE
08/08/2014, Didier BECU
---
Top actor Kevin Spacey might have disappeared a bit out of the spotlight last years, these days the star from American Beauty is completely back with House Of Cards. Just like Steve Buscemi as Nucky Thompson in Boardwalk Empire, Spacey created a television character that won't be forgotten. His name: Francis Underwood.


American politics (from Veep tillThe West Wing) has always been the ideal decor for good television, but this member of the Congress really guides you to the dirty sewers of the White House where corruption and dirty games are everyday's business. Indeed, tell us something new! Apart from that, House Of Cards is one of those series that you absolutely have to see. The first minutes speak for themselves. In Underwood's neighbourhood a dog is hit by a car. According to the politician there are two kinds of pain. The one that makes you stronger and the one that is totally useless. As Underwood is a busy man he has no time for the last and without showing any emotion he strangles the animal. It's the start from a portrait about a man who pushes his rival to the wall, someone who is afraid from nobody, or shorter: a man who always gets what he wants.


The story has not a great start for Francis. The politician from South-Carolina gets informed that he is no longer in the run for the position of Minister from Foreign Affairs. It was a job that he's always been promised. Francis reacts in an cold way, but his eyes say enough: during thirteen episodes he will be out for revenge. His arsenal is made of characters that he can manipulate every moment he wants. A perfect example is the alcohol addicted Peter Russo (Corey Stoll) who is nominated by Underwood as governor. It's not because he wants to please the man, he's simply after someone who he can control every time. The Congress member also knows that today the media plays an immense importance in today's politics. Not only does he share his bed with the young journalist Zoe Barnes (Kate Mara), he also gives her all the fresh news that is coming from Washington. Of course the news is always related to Underwood as it are all situations that better his position. The cliché that says that beyond every strong man stands a woman is true in Underwood's case. The public thinks that his wife Claire (Robin Wright) is doing everything for charity cases, in reality she makes hard decisions that makes her as uncompassionate as her husband. Francis and Claire are a couple who do everything to get their power.


We know you read it before, but this series that has been broadcasted by Netflix and became a huge hit is obligatory stuff for everyone. The series that has been based on the BBC-mini series from 1990 has some strong factors. First of all you have the excellent performances. It has already been said that House Of Cards has put Spacey back on the map, but also Robin Wright seems to have found the role of her life as the bitchy Claire. The story that's been written Beau Willimon (writer from that other political thriller The Ides of March with George Clooney and Ryan Gosling, and in a former life the help from Hilary Clinton!) is simply superb. And then there's of course the directing. House Of Cards was produced by David Fincher (Fight Club and The Curious Case Of Benjamin Button) who also directed some episodes. Just like Joel Schumacher and James Foley who once made the very underrated pearl Glengarry Glenn Ross.


According to some rumours, even Barack Obama is a big fan. Let's hope it doesn't inspire him. For series fan there's only message left: do believe the hype!


The first (just like the second, soon more about that!) season from House Of Cards is released by Sony on both DVD and Blu-ray.
Didier BECU
08/08/2014
---
De laatste jaren verdween rasacteur Kevin Spacey wat naar de achtergrond, maar dankzij de topserie House Of Cards is hij weer helemaal terug. Net zoals Steve Buscemi dat als Nucky Thompson in Boardwalk Empire deed, zet ook de gewezen ster uit American Beauty een televisiepersonage neer die je niet zo gauw zal vergeten. Zijn naam: Francis Underwood.


De Amerikaanse politiek (van Veep tot The West Wing) is al meerdere malen het droomdecor voor steengoede televisie geweest, maar dit gehaaid congreslid brengt je werkelijk naar de stinkende riolen van het Witte Huis alwaar corruptie en vuile spelletjes schering en inslag zijn. Juist, vertel ons maar iets nieuws, desalniettemin is House Of Cards ongetwijfeld één van de series die je absoluut moet hebben gezien. De eerste minuten waarin we kennismaken met deze politicus spreekt boekdelen. Een hond uit de buurt wordt aangereden. Volgens Underwood zijn er twee soorten pijn: deze die je sterker maakt en deze die zinloos is. Omdat de drukbezette politicus geen tijd voor dit laatste heeft, doodt hij emotieloos het dier. Het startschot is meteen gegeven voor het relaas van een sluw congreslid die niets of niemand schuwt, een man die zijn tegenstanders zonder de minste pardon tegen de muur duwt, gewoon een vent die krijgt wat hij wil.


Nochtans begint het verhaal allesbehalve goed voor Francis. De politicus uit Zuid-Carolina hoort dat hij naar het hem beloofde postje van minister van Buitenlandse Zaken kan fluiten. Underwood ondergaat de persoonlijke vernedering, maar de blik naar de kijker verraadt dat hij dertien afleveringen lang zijn wraak zal laten gelden. Zijn wapenarsenaal bestaat uit een heleboel personages die hij naar hartenlust kan manipuleren. Zo heb je bijv. de aan de drank verslaafde Peter Russo (Corey Stoll) die hij als gouverneur wil. Neen, het is niet om de man te plezieren, wel om volledig de macht te controleren. Ook weet Underwood dat je geen politiek kan voeren zonder het gebruik van de media. Ook daar heeft hij een oplossing voor gevonden. Hij deelt niet alleen het bed met de jonge journaliste Zoe Barnes (Kate Mara), ook geeft hij haar alle primeurs, ofschoon die altijd in zijn voordeel zijn. Het cliché zegt dat er achter iedere machtige man een vrouw staat die de touwtjes stevig in handen heeft en in zijn geval is dat Claire (Robin Wright). De buitenwereld denkt dat zij zich dag in dag uit inzet voor het goede doel, maar uit haar harde beslissingen blijkt al snel dat zij al even meedogenloos is als haar man. Kortom, een koppel dat smacht naar allesvernietigende macht en daar alles voor over heeft.


Je hebt het natuurlijk al eerder gelezen, maar deze serie die in één ruk door Netflix werd uitgezonden is er een die je niet aan je voorbij mag laten gaan. Deze reeks die gebaseerd is op de gelijknamige BBC-miniserie uit 1990 heeft heel wat troeven. Uiteraard zijn er de ijzersterke vertolkingen van zowel Spacey die helemaal terug is alsook Robin Wright die als ijskoude tante Claire wellicht de rol van haar leven heeft gevonden. Het verhaal dat voortvloeide uit de pen van Beau Willimon (schrijver van die andere politieke thriller, The Ides of March met George Clooney en Ryan Gosling en ooit nog hulpje van Hilary Clinton!) staat als een huis. En dan is er natuurlijk nog die regie! House Of Cards werd geproduceerd door David Fincher ( Fight Club of The Curious Case Of Benjamin Button) en de topregisseur draaide ook enkele afleveringen. Maar ook andere grote namen zoals Joel Schumacher of James Foley die verantwoordelijk was voor de ondergewaardeerde parel Glengarry Glenn Ross droegen hun steentje bij.


Als je de geruchten moet geloven is zelfs Barack Obama een onvoorwaardelijke fan. Laat ons hopen dat hij hier niet door wordt geïnspireerd, maar voor de seriefans is er maar één boodschap: geloof voor één keer de hype en haal de reeks in huis.

Het eerste (net als het tweede waarover binnenkort meer) seizoen van House Of Cards is door Sony uitgebracht op zowel dvd als Blu-ray.
Didier BECU
08/08/2014
---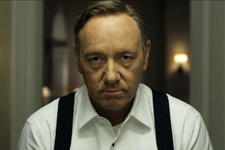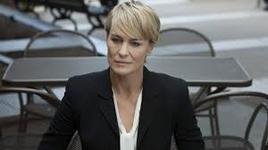 ---