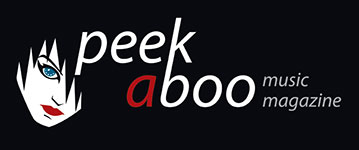 like this tv series review
---
Deadline 25/5
Movie
•
TV series
Political
•
TV Series
Dutch FilmWorks
20/06/2014, Didier BECU
---
I always thought that someone who reviews movies or music better not add his political ideas in his writings. It's one of those basic rules I always stick to, but in the case of this political series things are quite different. At the end you'll see the obligatory message that everything is fictional and if it happens that some characters look like real ones then it's only coincidence. Don't believe that as Deadline 25/5 focuses on the clash between Belgian politicians Bart De Wever (mayor from Antwerp, N-VA) and Kris Peeters (the Minister-President from Flanders, CD&V). To top it all, the television company has broadcasted this series during the time when real elections were going on. Talking about coincidence!


Some say that Deadline 25/5 is the Flemish Borgen, but that's a bit exaggerated. But nonetheless you can't deny the fact that this Flemish political thriller is one of the best productions from recent years.


Bert Coenen ( Peter Van den Begin) is the mayor from Antwerp. His political party hates the socialists from Wallony and the only option they see for Belgium is an independent Flanders. He can only realise this if his party wins 30% of the forthcoming elections. His contender is Willem Vermaelen (Koen De Bouw) who is portrayed as the ideal son-in-law. His party will, according to the polls, gain 19%. A good result as with this he holds the key to form a government. Will Vermaelen go ahead with the nationalists or will he once again join hands with the traditional parties? And what about Coenen? Will he stay mayor after the 25th May or will go for the function of Prime Minister? Nah, you're still reading Peek-A-Boo and a review from a series! And if you're from Belgium you'll start smiling that the word "fiction" is used here.


The race to the elections (and now we're coming to the fictional part) is disturbed when some school kids and a teacher are killed by CO-intoxication. It soon gets clear that it's not an accident. A first the investigators think it was the teacher who went mad, but there's more going on. Marianne Smidt (Charlotte Vandermeersch), a former journalist and mother from one of the kids, investigates the case. What she finds out is disturbing, even if the politics are involved.


We won't reveal more. Deadline 25/5 mainly follows the classic pattern from Flemish series (so this is not The Bridge or The Killing), but the quality is high though. That has a lot to do with the decent acting and the fact that the makers do everything to make it seem real. Just don't forget that this is just coincidence (lol).


Van de Begin doesn't look like the real Bart De Wever, but his manner of speaking and finding one-liners are very similar. The real politician told that some of the dialogues are taken from his own press conferences. And apart from that, the makers let the mayor run the Ten Miles (a marathon), make him become sick before the elections and let him use the now famous Belgian word "incontournable". So just coincidence? But thank God that they don't let him use any Latin words or attacking some poor DJ. Actor Koen De Bouw never seemed so similar with Flemish Prime Minister Kris Peeters as here.


Mind you, there are some disadvantages. If you're not living in Belgium then you might miss the humour of it, or even worse: not understanding it, or who knows just don't give a damn about it. The acting is excellent and once again it made me realise that Peter Van den Begin is the best actor you can find here.


So yes, Deadline 25/5 is absolutely recommended.
Didier BECU
20/06/2014
---
Wie films recenseert (zelfs al gaat het maar om hobbyjournalistiek) mag in zijn schrijfsels geen politieke boodschap steken. Dat is een vuistregel waar ik me al jaren aan hou, maar bij het bespreken van deze reeks wordt dat toch heel wat moeilijker. Op het scherm verschijnt wel de obligatoire boodschap dat de verhalen puren fictie zijn en mocht het zijn dat bepaalde personages op echte lijken dat dan puur toeval is. Je reinste larie dus, want Deadline 25/5 is gewoon de "clash" tussen Bart De Wever en Kris Peeters in serieformaat. VTM die deze reeks maakte deed er zelfs een schepje bovenop door deze serie simultaan met de echte verkiezingsstrijd uit te zenden, over "toeval" gesproken!


Soms hoor je wel eens vertellen dat Deadline 25/5 een Vlaamse Borgen is. Veel lof die misschien een tikkeltje overdreven is, toch kan je er niet om heen dat deze politieke thriller één van de beste Vlaamse producties van de afgelopen jaren is geworden.


Op het schoon verdiep van Antwerpen is Bert Coenen ( Peter Van den Begin) burgemeester. Hij is tevens voorzitter van een partij die op federaal vlak de Waalse socialisten wil buitenhouden en confederalisme als enige optie ziet. Vlaanderen moet onafhankelijk worden en dat programma kan alleen maar worden gerealiseerd als zijn partij de verkiezingen met meer dan 30% wint. Zijn tegenstander is ideale schoonzoon Willem Vermaelen (Koen De Bouw). Zijn partij zal volgens recente peilingen stranden op 19% en heeft daarmee de sleutel voor de coalitievorming in handen. Zal Vermaelen samengaan met de nationalisten of verkiest hij wederom een verbond met de klassieke partijen? En zal die Coenen burgemeester van Antwerpen blijven, of zal hij na 25 mei het premierschap opeisen? Neen, beste lezer, je bent niet één of ander politiek artikel van De Morgen aan het lezen, wel de recensie van een fictieve (!) serie.


De race naar de verkiezingen (en nu komen we aan het echt wel fictieve gedeelte) wordt zwaar verstoord wanneer enkele kinderen en een juf in een klas door een CO-vergiftiging omkomen. Het gaat niet om een spijtig ongeval, want er is wellicht met de kachel geknoeid. De eerste resultaten van het onderzoek verdenken wel de juffrouw die een wanhoopsdaad zou hebben gepleegd, maar Marianne Smidt (Charlotte Vandermeersch) die een gewezen journaliste van de Gazet Van Antwerpen en moeder van één van de getroffen kinderen is, onderzoekt de zaak tot op het bot. Ze stuit op een beerput waarin de politiek niet ongeschonden blijft.


Meer vertellen we je niet. Deadline 25/5 volgt wel grotendeels het patroon van de klassieke Vlaamse series (dus The Bridge of The Killing is het niet), desalniettemin is het niveau torenhoog. Dat heeft vooral met de acteurs te maken en de keuze van de makers om alles zo echt mogelijk te laten lijken (ofschoon dat natuurlijk toevallig is!). De campagneposters van de VDU (de partij van Coenen) lijken als twee druppels water op die van de NV-A. Van de Begin lijkt fysiek wel niet op Bart De Wever, maar zijn manier van spreken en het vinden van rake oneliners zijn dat wel. Trouwens in een interview met de N-VA-politicus bleek dat sommige dialogen gewoon diens woorden zijn. En tja, men kan zeggen wat men wil maar als je de burgemeester van Antwerpen de 10 Miles laat lopen, hem enkele weken voor de verkiezingen ziek laat worden of hem woorden als "incontournable" laat gebruiken dan weet je waarop men mikt. Maar neen, wees gerust: Coenen gebruikt geen Latijnse spreuken of blaft geen dj af! De Bouw toont opvallend veel gelijkenissen met Kris Peeters. Vuurwerk die Deadline 25/5 zo uniek maakt. Dat heeft natuurlijk ook wat nadelen. Zo is deze serie typisch Vlaams, waarmee we bedoelen dat kijkers die niet op de hoogte zijn van de Belgische politiek er waarschijnlijk maar niks aan zullen vinden.


Het acteerspel is van zeer hoog niveau en karakterkop Peter Van den Begin (nota bene zelf een linkse rakker) blijft nog altijd de beste acteur die in Vlaanderen rondloopt. Misschien had de serie best wat meer spanning kunnen gebruiken en hanteren de makers net iets te veel clichés (want tja, het zijn weeral de socialisten die geld verduisteren!), maar los daarvan is Deadline 25/5 een niet te missen reeks.
Didier BECU
20/06/2014
---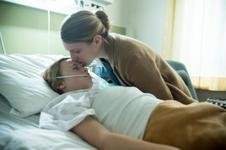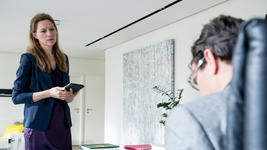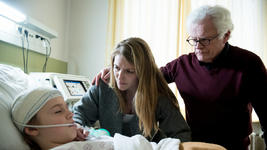 ---