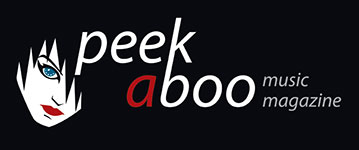 like this movie review
---
JOSH BOONE
Stuck In Love
Movie
[62/100]

A-Film
19/06/2014, Didier BECU
---
According to the title, you might think that we're dealing with a dreadful ballad by Whitney Houston, but for the beautiful eyes from Jennifer Connelly we do a lot. Bless God for that, as Stuck In Love is a movie made by Josh Boone: a filmmaker who now directed the highly acclaimed The Fault In Our Stars. Don't take us wrong. Stuck In Love isn't a masterpiece as he's simply too mellow and predictable for that, but due to the good performances certainly worth your attention.


The story could have been taken from a women magazine, but nonetheless things that we're daily confronted with (or perhaps better said destroy us). In better days Bill Borgens (Greg Kinnear) was a well-respected writer, but since his wife Erica (Jennifer Connelly) left him he can't write one word. The poor guy refuses to accept it that his former lover likes to jump in bed with someone else. Bill wants her back, even if Erica thinks that the time has come for getting his life back on rails. The writer becomes more and more a stalker. He peeps through her window or "accidentally" bumps into her. With their two kids things aren't any better, as they both blame Erica for destroying the life of their beloved father. Daughter Samantha (Lily Collins) walks into her dad's footsteps by publishing her first novel at the age of 19. She's successful with her books, but her private life is a mess. Her younger brother Rusty (Nat Wolff) who also wants a career as a writer is jealous and at times he thinks that his sister is a sick man eater.


Indeed, the script from Stuck With Love isn't exactly mind blowing, but the movie isn't bad at all. You can blameJosh Boone for the fact that he's playing too much on safe (which he does!), but he regularly flirts with Little Miss Sunshine or Thirteen, and that's a good thing! We use the word "flirt" as Stuck In Love doesn't equal these indie-masterpiece. A good example is the end that is so predictable that it has simply no use. But the directorhas the luck that he has a brilliant cast that lifts this movie above the average. We hate to say it, but Jennifer Connelly delivers the weakest performance here. She's a stunning beauty, but that's all you can say about her here. But hey, there's the young generation!


Stuck In Love is now out on DVD on A-Film.
Didier BECU
19/06/2014
---
De titel mag dan wel als een afschuwelijke ballade van Whitney Houston klinken, maar voor de mooie ogen van Jennifer Connelly hebben we toch het een en ander over. Gelukkig maar. Stuck In Love is namelijk een film van Josh Boone, een filmmaker die tegenwoordig in de kijker loopt met The Fault In Our Stars. Niet dat deze relatiefilm een meesterwerk zou zijn, daarvoor is de meligheid en de voorspelbaarheid net iets te groot, wel is hij verdienstelijk en dat komt vooral door de zeer puike vertolkingen.


Het verhaal kon zo uit een vrouwenblad zijn geplukt, toch zijn het wel degelijk taferelen die ons dagelijks bezighouden (om niet te zeggen kapot maken). Bill Borgens (Greg Kinnear) is een gevierd schrijver, maar sinds zijn vrouw Erica (Jennifer Connelly) hem in de steek heeft gelaten krijgt hij al drie jaar lang geen woord meer op papier. De arme kerel weigert het te aanvaarden dat zijn gewezen wederhelft liever met een ander de koffer induikt. Bill wil haar terug, ook al vindt Erica zelf dat het hoog tijd wordt dat hij zijn leven terug op de juiste sporen zet. De schrijver drijft het wel zeer ver en gaat als een echte stalker tewerk. Zo durft hij wel eens door de vensters van zijn ex piepen of loopt hij haar regelmatig "toevallig" tegen het lijf. Met de twee kinderen gaat het ook niet al te best, want zij verwijten Erica dat zij het leven van hun vader heeft verwoest. Dochter Samantha (Lily Collins) treedt in de voetsporen van palief en levert op haar negentiende haar eerste boek af. Ze heeft wel succes met haar boeken, maar privé loopt het behoorlijk fout. Haar jongere broer Rusty (Nat Wolff) die ook een carrière als schrijver wil noemt haar net niet het hoertje van de school.


Inderdaad, Stuck With Love heeft niet bepaald een scenario om van achterover te donderen en toch is de film verre van slecht. Je kan Josh Boone wel verwijten dat hij te veel op veilig speelt (en dat doet hij ook hoor!), maar geregeld flirt hij met voorbeelden als Little Miss Sunshine of Thirteen, en dat is toch een goed teken! We schrijven flirten, want evenaren doet hij niet. Zo is het einde van de film absoluut overbodig, wegens veel te voorspelbaar! Wel kan Boone op een bijzondere goede cast rekenen die de film boven de middelmaat tilt. We schrijven het niet graag, maar de minste van de hoop is Jennifer Connelly. Ze is wel betoverend mooi, maar dat is eigenlijk het enige wat je over haar in deze prent kan zeggen. Gelukkig schittert de jongere generatie.


Stuck In Love zal niet meteen in ons geheugen worden gegrift als memorabel, maar is toch beter dan de titel doet vermoeden. Juist, die spreuk over het boek en zijn kaft blijkt weeral eens waar te zijn!
Didier BECU
19/06/2014
---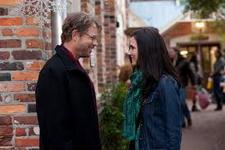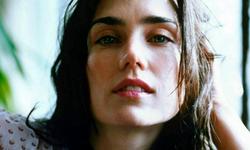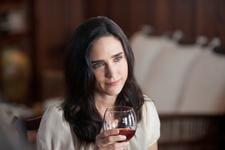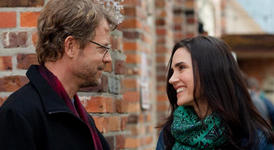 ---