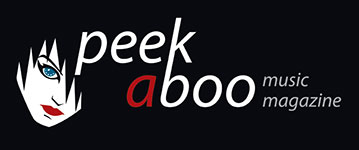 like this movie review
---
JOHN KROKIDAS
Kill Your Darlings
Movie
Biography
•
Coming Of Age
•
Drama
[69/100]

LumiŤre
08/08/2014, Didier BECU
---
The beat generation has never been so popular as now. Not so long ago James Franco became Allen Ginsberg in Howl and of course there was Walter Salles too who directed Kerouac's classic On The Road. And now there's Kill Your Darlings from John Krokidas. The British director would like to make this movie earlier, but due to different circumstances it lasted six years before the adventures from the New York-writers became a fact.


Kill Your Darlings is based on true facts. While soldiers in World War II were fighting for democracy, William S. Burroughs (Ben Foster), Jack Kerouac (Jack Huston), Lucien Carr (Dane DeHaan) and Alan Ginsberg (Daniel Radcliffe) were caring about the artistic freedom of poets. From the very first moment that Ginsberg arrived at the university of Columbia he clashed with his professors who had a total different (classic) opinion on how good poetry should look like. There was immediately a link between Ginsberg and soulmates Kerouac, Burroughs and Carr. The four made from the nightlife of New York their playground and Ginsberg was convinced that the New Vision (the term for describing his own movement) would change the world forever. The black spot on their ideal world was caused by the murder on David Kammerer (Michael C. Hall) that was committed by Carr. The writer ended up in jail but was released earlier as he was a so-called heterosexual victim from a gay. A theory that Ginsberg describes in his essay The Night In Question.


Even if murder is the red line in the story, you can't say that Kill Your Darlings is a thriller. Director John Krokidas doesn't answer questions as there are none. The crime just means the end of a friendship, a final point behind a naïve dream.


Just like the books, this drama is certainly not an easy thing. The directing style from Krokidas might be conservative (even if you probably can't say that from someone who uses Bloc Party in his soundtrack), it demands some efforts from the viewer though. And yes, for those who don't know who for example Kerouac is, this movie will be quite difficult to deal with.
That is probably why Daniel Radcliffe wanted this role so badly. The actor might have his shortcomings (the real truth is that he's the weakest from the cast), but he does everything to get rid of his Harry Potter-image and that flatters the young actor. We want to keep it tidy here, but there are some scenes that will make some Harry Potter-fans blush. Well, if they ever make it, as changes are high that they put something else in the player after 30 minutes.

In the Benelux this movie is only released on DVD. You get some deleted scenes and conversations with Daniel Radcliffe and Dane DeHaan as a bonus.


Kill Your Darlings is out now on Lumière.
Didier BECU
08/08/2014
---
Nog nooit was de beat generation zo populair in de filmwereld als de afgelopen jaren. Niet zo lang geleden nog vertolkte James Franco Allen Ginsberg in Howl en toverde Walter Salles het niet te verfilmen On The Road toch op het witte doek. Nu is er Kill Your Darlings van John Krokidas. Deze Britse regisseur wilde de studentenperikelen van de tegendraadse New Yorkse schrijvers al een tijdje verfilmen, maar door allerlei omstandigheden duurde het toch zes jaar vooraleer de productie er uiteindelijk kwam.


Kill Your Darlings is gebaseerd op waargebeurde feiten. Terwijl ontelbare soldaten tijdens de Tweede Wereldoorlog voor democratie vochten, bekommerden William S. Burroughs (Ben Foster), Jack Kerouac (Jack Huston), Lucien Carr (Dane DeHaan) en Alan Ginsberg (Daniel Radcliffe) zich over de artistieke vrijheid van dichters. Ginsberg arriveerde nog maar pas op de universiteit van Columbia of hij ging al frontaal in de aanval met zijn professoren die zo hun eigen (klassieke) opvattingen over dichtkunst hadden. Vanaf het begin klikte het tussen Ginsberg en zielsverwanten Kerouac, Burroughs en Carr. De vier zetten het New Yorkse nachtleven op zijn kop en de New Vision zoals Ginsberg zijn beweging noemde zou de wereld voor goed veranderen. De enige smet op hun vriendschap was de moord op David Kammerer (Michael C. Hall) die door Carr werd begaan waardoor hij in de cel belandde. Uiteindelijk kreeg Carr een lichtere straf omdat hij zogezegd het heteroseksuele slachtoffer van een homo was. Een theorie die Ginsberg ook in zijn essay The Night In Question schreef.


Alhoewel de leidraad van deze film een misdaad is, kun je Kill Your Darlings geen thriller noemen. Regisseur John Krokidas beantwoordt geen vragen, want die bestaan gewoonweg niet. Wel betekent de moord het einde van een vriendschap, een punt achter een naïeve droom.


Net als de boeken zelf is dit drama zeker geen hapklare brok geworden. De regiestijl van Krokidas is wel conservatief (alhoewel hij Bloc Party in de soundtrack gooit), toch vergt het heel wat inspanningen van de kijker. En tja, wie voor wie niet meteen weet wie bijv. Kerouac is, zal deze prent toch enigszins zware kost zijn.
Het is wellicht ook daarom dat Daniel Radcliffe deze rol zo graag wilde spelen. Ook al heeft de acteur heel wat tekortkomingen (hij is de zwakste van de hele cast) is het toch duidelijk dat hij maar al te graag zijn Harry Potter-imago definitief van zich wil afgooien. We willen het op onze pagina's netjes houden, maar Kill Your Darlings bevat heel wat scènes dat Harry Potter-fans rode kaken zal doen krijgen. Maar goed, de kans is groot dat zij na een halfuur de afstandsbediening zullen grijpen om iets anders in de lader te stoppen.


De film is in de Benelux alleen op dvd uitgebracht en naast enkele weggelaten scènes, vind je ook een gesprek met Daniel Radcliffe en Dane DeHaan op het schijfje terug. Kill Your Darlings is uitgebracht op Lumière.
Didier BECU
08/08/2014
---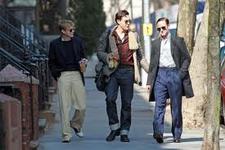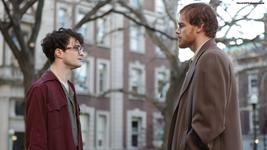 ---