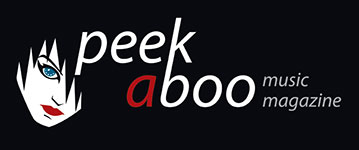 like this movie review
---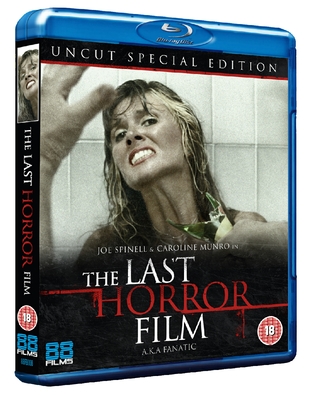 DAVID WINTERS
The Last Horror Film
Movie
Horror
•
Slasher
[74/100]

88 Films
01/08/2014, Didier BECU
---
These days it seems like the British 88 Films is becoming the ultimate label for forgotten horrorgems that gets a restoration on Blu-ray. This month's candy is The Last Horror Film: a horror flick that comes from the Lloyd Kaufmann-stable, also better known as Troma.
The Last Horror Film (in the SQtates also known as Fanatic) is a very weird production. First of all, there's the director: David Winters. A man who was in his younger days part of the West Side Story-dancing crew, but who decided in the mid 70's to devote his life to the B-movie. It resulted in some hilarious productions such as Space Mutiny or the skateboard classic (they exist!) Trashin'. The funniest film from him is surely The Last Horror Film simply because Winters was ignoring all the rules of good filmmaking. The result however is genius. Not only do you have the crazy dialogues, Winters also thought it had to be possible to film superstars when they were walking on the red carpet from Cannes and put them afterwards in his movie. The story from The Last Horror Film is set there, so don't freak out if out of a sudden you'll see Marcello Mastroani or Isabelle Adjani showing up!
Jana Bates (Caroline Munro) is the actress of the moment. No one can beat her and it looks life if the horror actress will win this year's Golden Palm (we already told you that the fantasy of Mr. Winters is endless). The sole spot on the stardom is a lunatic stalker: Vinny Durand (Joe Spinell). Durand wants to direct a movie with her and does everything to make this succeed: even killing her crew! Durand also swears it will be her last horror film as he will kill her in the plot.
Everything about this movie is very wrong, but it never spoils the fun (at contrary!). There is of course the late Joe Spinell who was world famous because of his role as a psychopath who scalped innocent women in the original Maniac. Strange enough there was also the weird fact that his victim there is the same in The Last Horror Film: Caroline Munro.
A cult classic you absolutely have to see. The release has some nice extra features like an interview with Caroline Munro, the brother from Joe Spinell and the short movie Maniac 2 (the last production Spinell was featuring in before he died). For your collection!
Didier BECU
01/08/2014
---
Tegenwoordig profileert het Britse 88 Films zich meer en meer als het ultieme label dat vergeten horrorfilms een gerestaureerde versie op Blu-ray biedt. Het nieuwste snoepje van de maand heet The Last Horror Film en is afkomstig uit de stal van Lloyd Kaufmann, beter bekend als Troma.
The Last Horror Film (in de States ook bekend als Fanatic) is een zeer vreemde film. Eerst en vooral is er de regisseur: David Winters. Een danser die ooit deel uitmaakte van de West Side Story-cast, maar plots op rijpere leeftijd besloot om zijn heil in de B-film te gaan zoeken. Het leverde krankzinnige dingen als Space Mutiny of de skateboardklassieker (ja, dat bestaat!) Trashin' op. De leukste uit zijn filmografie is evenwel The Last Horror Film. Winters lapte in deze productie alle regels van de goede filmkunst aan zijn laars en het resultaat is hilarisch grappig. Er zijn niet alleen de excellente dialogen, ook vond hij dat het moest kunnen om ongevraagd sterren tijdens het filmfestival van Cannes te filmen. Het is ook daar waar de film zich afspeelt en schrik dus niet als je plots Marcello Mastroani of Isabelle Adjani op je scherm ziet paraderen!
Jana Bates (Caroline Munro) is de actrice van het moment. Niemand kan haar verslaan en het ziet er zelfs naar uit dat de horroractrice de Gouden Palm naar huis mag meenemen (we zegden het al, Winters fantasie is oneindig groot!). Helaas voor haar wordt ze achtervolgd door een krankzinnige stalker: Vinny Durand (Joe Spinell). Durand wil absoluut een film met zijn idool draaien en doet alles om dit te kunnen bereiken: zelfs de hele crew van Bates uitmoorden! Durand zweert ook dat het haar laatste horrorfilm zal worden, want uiteindelijk zal hij haar in de plot vermoorden.
Zo wat alles van deze film is verschrikkelijk fout, maar drukt geen seconde de pret (integendeel!). Allereerst is er de briljante Joe Spinell die beroemd werd als de psychopaat uit Maniac die vrouwen scalpeerde. Vreemd genoeg was ook in Maniac Caroline Munro zijn slachtoffer: de hoofdrolspeelster uit jawel, The Last Horror Film!
Een cultklassieker die je absoluut niet mag missen en die bol staat van leuke extra's o.a. een interview met Caroline Munro, de broer van Joe Spinell en de kortfilm Maniac 2 (de laatste film waarin wijlen Spinell te zien was). Binnenhalen die handel!
Didier BECU
01/08/2014
---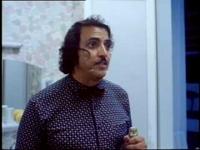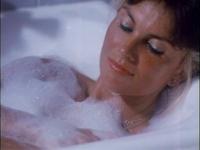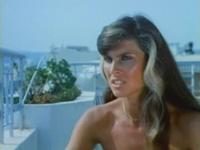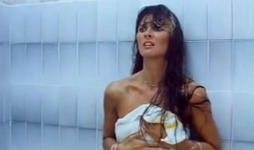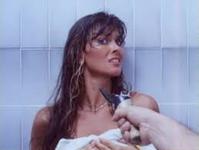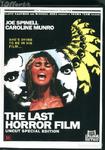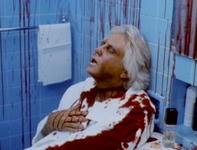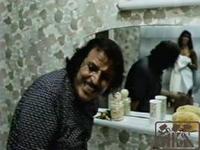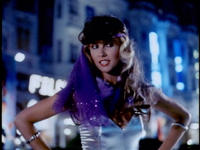 ---