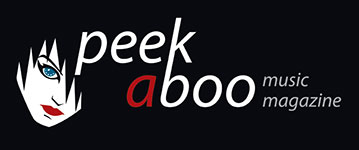 like this cd review
---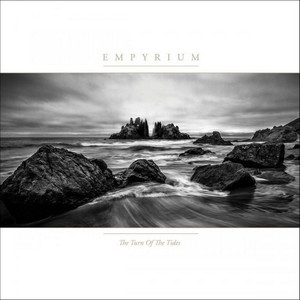 EMPYRIUM
The Turn Of The Tides
Music
•
CD
Acoustic
•
Neofolk
•
Rock
[90/100]

Prophecy Productions
31/07/2014, Ron SCHOONWATER
---
Its twelve years after their last studio record ("Weiland") that EMPYRIUM returns with a new album. Inspired by the cycles of nature and life this album is mostly filled with tranquil songs, but always with surprising twists or an electric guitar solo. Like the majestic song that already appeared on the Prophecy sampler "Whom The Moon A Nightsong Sings". This song, 'The Day Before The Fall', starts quiet, but transforms in a bombastic (guitar) rock part.
The (dead) metal origin is also heard in 'Dead Winter Sun', in which Thomas Helm's beautiful deep operatic voice meets the grunt of Schwadorf, and in the following stately 'The Gutter Of This Spring'. This last mentioned song starts with the same elements as 'Dead Winter Sun', but ends in a guitar eruption. Also 'With The Current Into Grey' is inspired by the rock element, but is probably the most ordinary song on this album. "The Turn Of The Tides" has however much more to offer than only the bombastic, opera meets rock. The extremely melancholic 'We Are Alone' is based on a piano/ keyboard piece and added with the voice of Thomas creates exactly the feeling expressed in the title of this song.
The last song 'The Turn Of The Tides' seems to be inspired by the early days of Antimatter (quiet melancholic song, atmospheric and based on guitar and, only when needed, drums). But let's not forget the brilliant opener 'Saviour'. This song shows the strength and fragility of EMPYRIUM. A classic opera voice, bombastic parts and tranquil moments in a very well built song (and lovely lyrics). EMPYRIUM has evolved into an emotional direction we know so well from acts like Tenhi or, in the more pop version of, Sigur Ros. EMPYRIUM combines however (dark) folk and opera in a rock song structure and therefore has their own story to tell.
Ron SCHOONWATER
31/07/2014
---