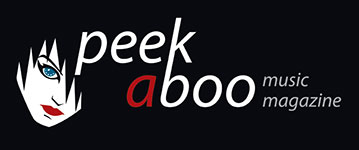 like this vinyl review
---
K-BEREIT
A Forest EP
Music
•
Vinyl
Cold Wave
•
Dark Wave
•
EBM
•
Electro
[99/100]

Emmo.biz
25/07/2014, Filip VAN MUYLEM
---
To prepare my interview with K-Bereit I got a nice mail with their newest EP and some demo's as download. Pretty fast I jumped on it and finished first the interview and kept on having fun with this one! Reviewing an EP and some demo's was never so much fun as now!
To start with 'Virus K', a track that sounds like a mix between Obverse Reality and Die Form. Pure fun with a bit of an erotic side and very into the dance floor! Nothing but the coolest and finest elements! 'Zombified' will be one of these dance floor fillers, a real bomb if you ask me! It's clear that a great duo is born! I absolutely adore the up-tempo beats and the energy: it really feels as if the zombies are for real and close by! Another great stomper is 'Life is not a fairytale'! It feels like a hit, a real chart hitter! When you'll read the interview you will see why this song feels so true and real! This song is really attached to Audrey's skin! Dominique is a genius: throwing bombs and heavy beats... keeping the dance floor heated up!
'Inquest' is a bit like what we talked about in the interview and stands for the new vision of K-Bereit! The lyrics are absolutely great and I'm pretty sure that a lot of people will feel the same way as me whilst listening to it! The beats are great and again: this track could make it on the dance floor!
Before reviewing the next track 'A Forest' I listened to the version that Kriegsbereit did, as Dominique used the base of it to build up what I can call a much better and perfectly worked out track! It's clear that this track has become a K-Bereit track! This is no longer a cover and that is the best thing one can say about a cover! The crafted their own jewel! It's an absolute masterpiece! After this one you also get the 'Inquest' Remix'! Worth checking out!
This EP is a bomb, just as the demo's (they don't sound like demo's, believe me)! I really hope all the tracks will be played a lot!
Let's start at ALT-Fest!
pictures K-Bereit at Vlissingen
live review of K-Bereit at Terra Gotha XXI
to clear things out for you:
"Virus K, "Life Is Not A Fairytale" and "Zombified" are demo's (no mastering done yet) and will figure on the full CD 'Glamustrial'
Info about the EP:
Side A:
A Forest - 20 Years later Mix
Side B:
Inquest - Vinyl Mix
Emmo.Biz Records already launches this link:
Filip VAN MUYLEM
25/07/2014
---