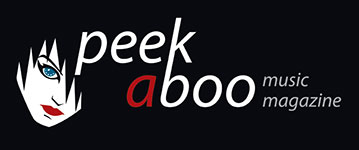 like this cd review
---
NULLVEKTOR
Marathonmann
Music
•
CD
Electronics
•
Industrial
•
Noise
[95/100]

Hands Productions
22/07/2014, Peter HESELMANS
---
Music and producer wizard Stefan Böhm already delivers his 4th album for the Hands label. Maybe Stefan is better known as a former member of Mono No Aware, and his projects with S.I.N.A. or Pzychobitch.
This album is really variable in sound, the mix between industrial, noise and techno is brilliantly build up in most tracks, and typical for Nullvektor. Stefan refines his style on this album, Rhythm industrial sounds, noise pop, techno trips and sparks of EBM, this album has it all.
For people who think most 'Hands' issues are to experimental should have a listen to this one, but pay attention, Nullvektor stays industrial of course. Tracks like 'Ein Letztes Mal', is pure old school noise beats and harsh sounds.
The album opens with 'Ohne Zweifel', and gives a nice impression of what can be expected, hard electronic beats and distorted sounds. 'Grundeinstellung', gives us some industrial upbeats that bring you in the mood for more, and more you get, on 'Wiederholing' ('repeat' in English), you get repetitive loops with a spark of techno. More diversity with 'Aufgewacht', an industrial dub step track added with atmospheric sounds. One of my personal favorites is the title track 'Marathonmann', a kind of electro pop track with techno beats and pensive lyrics, great class. More techno structures on 'Durch Die Nacht', and maybe the most 'commercial' song on this album. 'When Du Es Tust', brings out the genius ideas of this man.
Melodic sounds changes into harsh electronic with sparks of techno and danceable beats, that s what this album is all about, and despite of some hard industrial tracks, this is a real melodic release and stays different and interesting the whole 58 minutes of this album
Tracklist:
1. Ohne Zweifel
2. Grundeinstellung
3. Wiederholung
4. Aufgewacht
5. Marathonmann
6. Durch die Nacht
7. Mider
8. Wenn Du Es Tust
9. Ein Letztes Mal
10. Wenn Du Es Willst
11. Im Spiegel
Peter HESELMANS
22/07/2014
---