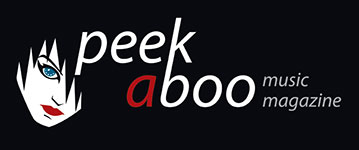 like this cd review
---
E-CRAFT
Re-Arrested
Music
•
CD
EBM
•
Electro
[82/100]

Vendetta for North America and Infacted for Europe
20/07/2014, Filip VAN MUYLEM
---
The EBM knights hope to be back with a bang; hailing all the way from East Germany to return with their strongest album release to date! "E-Craft" are for sure one of the driving forces in the German EBM/Electro scene, if I have to believe the promo talk! It's really incredible: First a new Funker Vogt and an old one revisited and now this one! The sound of "E-Craft" is harsh electro shouts meet hard line EBM beats! Almost 7 years after their last album "Unsocial Themes" the steel workers return with "Re-Arrested", a massive double-CD with 26 tracks; 14 all new tracks + 12 remixes. It took me a lot of time to make myself an idea about this one. I must say that my co-workers at the office gave me their opinion and they opened my eyes...
The album features club stompers such as "Re-Arrested" (even after all these years I can say it's a typical E-Craft track), "Gone"( in 3 versions stands ground and is a real clubber, with the typical voice & live drums), "Fuckers & Pricks" (made for the dance floor and fingers crossed that it will work) or "Unborn Retard" as well as mid-tempo songs like "Blast Zone", "Humanity" (a track that also reminds me of Funker Vogt, even lyrically spoken), "Down Under" or "Something to eat" (despite the English title it's partially sung in German and contains good beats, but it's not a flyer)!
It's a good thing that there are flyers, stompers and mid-tempo tracks. With everything all mixed up I get a bit too much the feeling of too much of the same. But they worked hard to keep me away from that thought, but still. In this my coworkers are rude and very hard: too much of the same. It's indeed not as good as the newest BLAKOPZ, but people who know them for a long time will have more than enough fun with it!
I must say the intro is a filler for me just as the instrumental tracks or instrumental versions (I'm a vocal lover).
A track like 'Book of Anger' sounds a lot like Suicide Commando on new beats, with a more happier sound as what we are used too and with less aggressivity in it. But still: I'm pretty sure that this track will be loved because of this particular sound.
The remixes are worth it, sometimes even stronger than the original (some break beats and dubstep)!
I had my fun time, until some opened my eyes and then I started thinking and went deeper into the sound. Without that they would have gotten higher points, but I must write an honest review and accept the truth... It's a lot of nostalgia and not as good as some newcomers...
· Unborn Retard (Instrumental)
· Humanity
· Book Of Anger V2.0 (IHNFIWIDH)
· Re-Arrested v4.0 (Anti-Dub Mix)
· Fuckers and Pricks v2.0 (Club Instrumental Mix)
· Re-Arrested v1.2 (Rough Version)
· Blast Zone (Target) [Reminder]
· Revolts Blood v2.0 (Floor RMX 2009)
· Humanity (Molekular-Mix by Eisfabrik)
Filip VAN MUYLEM
20/07/2014
---