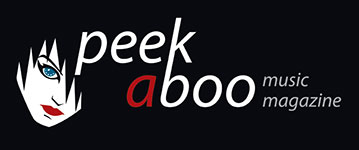 like this cd review
---
SYLVER
CLASSICS: Changes
Music
•
CD
Dance
•
Dark Pop
•
Electro Pop
•
IDM (Intelligent Dance Music)
[100/100]

Byte Records
16/07/2014, Filip VAN MUYLEM
---
Its summertime and not much of quality records are coming in. After a discussion about a bad copycat called Cosmic Armchair I decided to listen again to the original one and was blown away by the timeless original quality! These days you get so much copies made in Taiwan that you almost start to cry when you get a real original one on your desk!
I must admit that I was from the first beat and first vocal that I fell in love with the voice of Silvy De Bie. The people on the writing and creative table are none less than Regi Pinxten and Wout Van Dessel. Another legend was born...
Who doesn't remember the first beats of 'Turn the tide', the twinkling sound and then that lovely and melancholic voice... It all sounds as if she's really scared, hoping and longing for a better tide... She really puts her heart in it, building up the tension, together with the music. I'm very keen on her vocal outburst where she really proves that she can sing and doesn't need a machine like most of the big and overpaid stars (just to name one: Britney Spears).
'Skin' has that typical Regi Pinxten beat and building up. And vocally wise: you can really feel her desperation and feel the betrayal! Honestly: who would harm this nice girl? And yet it really happened to her (afterwards), as she divorced from her husband... Well this track really sounds as if she recorded it after the breaking up, but she only met the guy long after this record...
'Forgiven' is driven by her melancholic voice, great pumping beats, the longing for more... It feels so real that you almost contact her and ask to be indeed her friend and hold her, sounds so creepy when I read it. It took 4 tracks before we finally get something positive in the lyrics: 'Forever in love'! Once again I can hear the oh so typical pumping of Regi's beats! I also love the sound of the boat's call with the horn. It's clearly a track to start jumping up and down and get really happy!
We get to know her softer side with the ballad 'In your eyes'. Love the drum'n beats and her longing to the guy she misses... It almost sounds as if it was sung for you. So much love and passion in her vocals! The beats are built up in the way that you can still slowly dance on your own too... 'Mystery of Tomorrow' has somehow always been the tracks that made me weak and made me cry in the darkest hours. At some point it matched with me, luckily it's now part of a past that I tend to forget. It's a very emotionally loaded track with a golden voice and beats worth a diamond! I really feel the being uncertain about tomorrow, the questions of love...
'The smile has left your eyes' has great lyrics! Once again her voice is so much loaded with real emotions that you really feel the story of the track and get sucked into the sadness! 'The edge of life' sounds a bit as her personal revenge against all the bad guys that passed by. I can feel her anger against them; she sings it also a bit faster and a bit fired up! This track has another kind of tension as all the other tracks. I love the little piano synth passage. 'Angel on my shoulder' has a nice sax in it. It sounds a bit strange to have it, but it's a nice twist and... As you all know the saxophone is an instrument made in Belgium! For the rest the beats take you to the dance floor and make you happy! It makes you feel as if she was the angel on your shoulder...
'Secrets' is the last regular track. A soft ending for a great record. Once again the lyrics reveal us a sad story, the little girl got hurt again and she sings about it in such a way that you are really sucked in it. There is no better one to bring this kind of songs!
Wankers that still don't believe she has a great voice can always listen to the acoustic versions of 'Turn the tide', 'Forever in love' and 'Forgiven'! After that the remix lovers get their fun!
One conclusion is for sure: Sylver wasn't the kind of band with happy lyrics, but for the rest it was pure GOLD, a ruby, a diamond! This one deserved a place as CLASSIC!
The great thing with this special edition is that you also get 4 clips with it: 'Turn The Tide', 'Skin', 'Forever' and 'Forgiven'.
Worth checking them out on YouTube!
Here ends my great flashback! I hope the bad copycats are warned!
It's a bit my dream to follow this one by an interview with the lady...
ED: If the day comes that you are facing Sylvie then you owe us all a bottle of champagne!
Filip VAN MUYLEM
16/07/2014
---