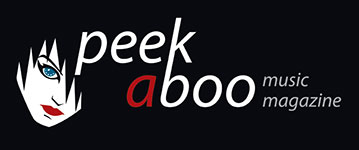 like this movie review
---
JONAS GOVAERTS
Welp
Movie
Horror
[76/100]

Dutch FilmWorks
31/03/2015, Didier BECU
---
It feels strange to write it down, but the best horror film of recent months comes from Flanders! The movie halls presented this gem with the message that Cub (Welp) is the first Flemish slasher movie, and although director Jonas Govaerts immediately added in interviews that they forgot The Antwerp Killer and The Pencil Murders (and in our opinion Alias by ​​Jan Verheyen too). One thing is certain though: Cub is the first good Flemish slasher film, and even more than that!
A scout group goes to the Ardennes and faces a murderous poacher and his strange son. We won't tell you more, except that there is a lot of blood (ha!) and that this Flemish production contains lots of scenes that are not for sissies (yes, we are referring to the one with the dog!).
Cub is not a masterpiece, but it works and it is a relief in the Flemish film scene. Perhaps Gevaerts waits a bit too long to start with the horror, but there is no question of boredom. It is obvious where this director took his inspiration from. Many scenes seem indeed lifted from The Texas Chainsaw Massacre (although Cub remains very original) and the (sublime) score of Steve Moore is clearly inspired by one Mr. John Carpenter. We admit that if this was not a Flemish film, we won't probably have noticed it, because Govaerts does nothing new, but he does something new in Belgium and that is daring! And of course we don't forget the sublime performances of Titus De Voogdt and the young Maurice Luijten.
Cub is comical, eerie, daring and with Evelien Bosmans even sexy. Watch it if you dare!
Now out on DVD and Blu-ray on Dutch Film Works.
Didier BECU
31/03/2015
---
Het voelt vreemd aan om het neer te pennen, maar de beste horrorfilm van de afgelopen maanden komt uit Vlaanderen! De film werd de zalen ingestuurd met de boodschap dat dit de allereerste Vlaamse slasherfilm zou zijn, en alhoewel regisseur Jonas Govaerts er meteen in interviews aan toevoegde dat men zowel The Antwerp Killer als De Potloodmoorden (en wat ons betreft ook Alias van Jan Verheyen) was vergeten, is één ding zeker: Welp is de allereerste goede Vlaamse slasherfilm, en meer dan dat! En dat is fantastisch filmnieuws, want we hebben het hier wel gehad met films over amateurvoetballers of duivenmelkers. De tijd is rijp voor het verhaal van een twaalfjarige jongen die in een afgelegen bos de psychopaat uithangt!
Aan media-interesse had regisseur Jonas Govaerts geen gebrek. Er is natuurlijk de (dwaze) discussie over het feit of twaalfjarige kinderen naar gruwel in de cinema mogen kijken of niet, en ook was er een opmerkelijke passage tijdens het Filmfestival van Gent. En het heeft allemaal geloond, want Welp trok heel wat kijkers naar de bioscoop en nu is er dus de dvd- en Blu-rayrelease op Dutch Film Works.
Een scoutsgroep trekt met z'n leiders naar een afgelegen plek in de Waalse Ardennen en wordt daar geconfronteerd met een moorddadige stroper en zijn al even vreemd zoontje. Meer vertellen doen we niet, behalve dat er zeer veel bloed zal vloeien en dat deze Vlaamse productie heel wat scènes bevat waarover mietjes het nog lang zullen hebben. Niet dat Welp een wereldwonder is, want dat is het niet! Zo wacht Gevaerts net iets te lang om met de gruwel te voorschijn te komen, maar van verveling is er geen sprake. Het is overduidelijk waar de Vlaming zijn mosterd haalt, zo zijn heel wat scènes bijna identiek aan die van The Texas Chainsaw Massacre en is de (sublieme) score van Steve Moore duidelijk geïnspireerd door ene John Carpenter. Welp is een verademing in het dorre Vlaamse filmlandschap. Toegegeven, mocht dit geen Vlaamse film zijn, dan zou hij misschien door het hoge aanbod niet eens opvallen, nu doet hij dat wel, mede dankzij de sublieme vertolkingen van Titus De Voogdt en de jonge Maurice Luijten.
Welp is komisch, angstaanjagend, gedurfd en wegens Evelien Bosmans zelfs sexy. Kijken (als je durft!)
Didier BECU
31/03/2015
---
---