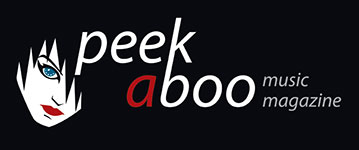 like this movie review
---
CHRISTOPHER NOLAN
Interstellar
Movie
Science Fiction
[88/100]

Warner Home Video
29/03/2015, Didier BECU
---
Interstellar was completely forgotten during the last Oscars ceremony. Especially bizarre when you know that a lot of critics dared to compare this new masterpiece by Christopher Nolan with Kubrick's 2001: A Space Odyssey. Maybe the competition was just too big this year (Birdman, Boyhood and for some even Still Alice), Interstellar remains nonetheless a unique masterpiece that already deserves to be called a classic and will even satisfy viewers who don't love science fiction. Because after all, Interstellar, is about any of us. The mystery of the big nothing that will remain unsolved. That has consequences, as Nolan's film is a visually stunning space adventure that no one will understand completely. It has been said and written before, if you are not a genius (including this guy), you will be scratching your head more than once. The plot is not so difficult as in Inception, but Nolan overwhelms us in this nearly three-hour spectacle with a cascade of complex physical laws. Fortunately there is handsome drama, excellent acting and visual splendor, so Interstellar is value for everyone.
Cooper (yet another incredible role for Matthew McConaughey, who is becoming the best actor of this generation) is a former astronaut, who wants a career in the corn fields after a failed space mission. He remains the best pilot of the universe, however. And professor Brand (Michael Caine) knows that and he wants to send him with his daughter (Anne Hathaway) and two other pilots to a black hole to save mankind. For Cooper the trip isn't long, but for his descendants it is a mission of decades. He knows that his children will be old when he returns. If he returns from this dangerous mission...
Christopher Nolan, who wrote the script with his brother Jonathan, chose a balance between drama and an unforgettable journey into space. Once the space shuttle is gone to the stars (read: after one hour movie) you are overwhelmed by a visual splendor that is rarely seen. Moreover, Interstellar is a film you must see on Blu-ray.
Whether Interstellar is as important as the work of Mr. Kubrick, we dare not write, but a classic to watch countless times, it certainly is.
On the Blu-ray you can see three hours of bonus material, a real must see!
Didier BECU
29/03/2015
---
Het was even wennen toen bleek dat Interstellar tijdens de laatste uitreiking van de Oscars zo goed als compleet vergeten werd. Zeker als je weet dat heel wat critici het aandurfden om bij de release het nieuwe meesterwerk van Christopher Nolan te vergelijken met Kubrick's 2001: A Space Odyssey. Misschien was de concurrentie dit jaar net iets te groot (Birdman, Boyhood en voor sommigen zelfs Still Alice), toch is het bijzonder jammer, want Interstellar is een uniek meesterwerk dat nu al de naam van klassieker verdient en zelfs kijkers zal kunnen bekoren die het helemaal niet zo voor sciencefiction hebben. Interstellar gaat immers over ons allen, het mysterie van het grote niets waarop we wellicht nooit een antwoord zullen krijgen. Dat heeft zo zijn gevolgen, want op het einde van de rit blijft Nolans film visueel een verbluffend ruimteavontuur dat geen mens volledig zal begrijpen. Het is al verschillende keren gezegd en geschreven, wie geen bolleboos is (waaronder deze jongen) zal verschillende keren in het haar krabben. Niet de plot is moeilijk zoals dat in het geval van Inception, wel omdat Nolan ons in dit bijna drie uur durend spektakel overdondert met een waterval van ingewikkelde natuurkundige wetten. Gelukkig valt er ook knappe dramatiek, excellente acteerkunst en vooral veel visuele pracht te beleven zodat Interstellar een meerwaarde voor iedereen biedt.
Cooper (nog maar eens een ongelofelijke Matthew McConaughey, die stilletjes aan toch de beste acteur van deze generatie wordt) is een gewezen ruimtevaarder die na een mislukte ruimtemissie een carrière in de maisvelden zoekt. Hij blijft evenwel de beste piloot van het universum. Dat weet ook professor Brand (Michael Caine), die hem samen met zijn dochter (Anne Hathaway) en twee andere piloten naar een zwart gat stuurt om de mensheid te redden. Voor Cooper duurt het allemaal niet lang, maar voor zijn nakomelingen is het wel een missie van tientallen jaren. Cooper weet bij zijn vertrek dat zijn kinderen stokoud zullen zijn. Als hij al terugkeert van deze gevaarlijke missie…
Christopher Nolan, die samen met broer Jonathan het script schreef, koos voor een evenwichtige balans tussen drama en een onvergetelijke ruimtereis. Eens de spaceshuttle naar de sterren is vertrokken (lees na één uur film) word je overdonderd door een visuele pracht die zelden is vertoond. Bovendien is Interstellar een film die je op Blu-ray moet zien. Het moet worden gezegd dat deze release van Warner ronduit subliem is, en natuurlijk is er ook nog de theatrale muziek van Hans Zimmer die voor een ongelofelijke extra zorgt.
Of Interstellar even belangrijk is als dat werk van mijnheer Kubrick durven we nog niet schrijven, wel een klassieker om ontelbare keren opnieuw te bekijken.
Op de Blu-ray vindt je drie uur bonusmateriaal, dit kan je erop aantreffen:
Plotting an Interstellar Journey: Deze documentaire bespreekt de inspiratiebronnen, invloeden en de oorsprong voor het verhaal.
Life on Cooper's Farm: Welke rol kan een boerderij spelen in een sci-fifilm?
The Dust: Bekijk hoe cast en crew zich voorbereiden op een enorme zandstorm.
Tars & Case: Beleef het ontwerp en de creatie van deze unieke personages en zie hoe ze tot leven gewekt worden op de set en in de film.
Cosmic Sounds: Het concept en het opnameproces van Hans Zimmers onvergetelijke soundtrack.
The Space Suits: Werp een blik op het design en het bouwen van ruimtepakken en helmen, en toont hoe het was om ze te dragen.
The Endurance: Verken samen met production designer Nathan Crowley de enorme set.
Shooting in Iceland: Miller's Planet/Mann's Planet: Reis met cast en crew naar IJsland en zie hoe men de uitdaging aanging om 2 werelden te creëren in 1 land.
The Ranger and the Lander: Een blik op de twee ruimteschepen uit de film.
Miniatures in Space: Sta verstomd door een kijkje te nemen op de schaalmodellen die gebruikt zijn in de explosieve Docking Scène.
The Simulation of Zero G: Ontdek de verschillende methodes die filmmakers gebruiken om gewichtloosheid te simuleren.
Celestial Landmarks: Zie hoe de makers praktische special effects, op basis van echte wetenschappelijke vergelijkingen, gebruiken om het publiek en de acteurs de illusie van reizen in de ruimte te geven.
Across All Dimensions and Time: Een blik op het concept en design van de Tesseract, die een eerder praktische set vereist in plaats van een green screen.
Final Thoughts: Cast en crew blikken terug op hun Interstellar – ervaring
Een hebbeding dus!
Didier BECU
29/03/2015
---
---