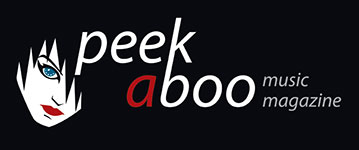 like this movie review
---
ADIL EL ARBI & BILALL FALLAH
Image
Movie
Drama
[60/100]

Dutch FilmWorks
29/03/2015, Didier BECU
---
Due to recent political statements from Belgian politicians of what racism really means and if someone can abuse it or not, the topic is once again hot. We want to impose no opinion, but any rational person knows the answer. The directors Adil El Arbi and Bilall Fallah know that too and the want to show it in their film debut Image, a small Belgian production that suddenly caused commotion in the theatres because Adil won a Flemish quiz that crowned him as the smartest man in the world. After 90 minutes every movie fan concludes that the two men have worked with passion, indeed a film that was directed with full enthusiasm.
Image denounces the stereotyped reporting about young people from other ethnic origins. Even those who never were in a city like Molenbeek (near Brussels) are convinced that it is a dangerous place where you will be robbed within a few minutes. Let us be honest and fair, this Brussels suburb is less secure than the countryside, yet this image is also created by the media as it only shows images of riots or young guys who are dealing. The young journalist Eva (Laura Verlinden) is aware of that and thanks to the help of tough guy Lahbib (Nabil Mallat), she shows her life in a multicultural area as it really is, or at least she is trying too.
Image surely has its merits, but Adil El Arbi and Bilall Fallah couldn't avoid the trap of too many clichés. Not only cinematographically (you have seen this kind of movies before), but strangely enough, the duo also uses stereotypical characters and as a result the message has no effect. It adorns them that they didn't go for a feelgood approach, but the explosive violence at the end will not convince anyone with an extreme right ideology that he is wrong. If you can forget that, then Image (now out on DVD through Dutch Film Works) is indeed quite nice.
Didier BECU
29/03/2015
---
Als gevolg van allerlei misplaatste uitspraken, rijst opnieuw de vraag wat racisme betekent en of iemand dat kan misbruiken of niet. We willen geen mening opdringen, maar ieder rationeel mens kent het antwoord daarop. Dat weten ook regisseurs Adil El Arbi en Bilall Fallah die dat in hun filmdebuut Image willen tonen. Een kleine Belgische productie die in Vlaanderen in een stroomversnelling kwamdoordat Adil een quiz wond die hem tot de slimste mens ter wereld kroonde. Tja, waar hebben we dat verhaal nog al eens gehoord. Na anderhalf uur heb je als filmfan onmiddellijk door dat de twee heren met passie hebben gewerkt, inderdaad een film die met volle goesting is gedraaid.
Image hekelt de stereotiepe verslaggeving over jongeren van allochtone afkomst. Zelfs wie nog nooit een stap in Molenbeek heeft gezet, is ervan overtuigd dat het een gevaarlijke stad is waar je binnen de kortste keren zal worden overvallen. Laat ons eerlijk en wel wezen, de Brusselse randgemeente is minder veilig dan pakweg Scherpenheuvel, toch is dat beeld er door de media ingestampt. Zij tonen alleen beelden van rellen of jonge kerels die dealen. De jonge journaliste Eva (Laura Verlinden) is zich daarvan bewust en dankzij de hulp van zware jongen Lahbib (Nabil Mallat) toont zij het leven in een multiculturele wijk zoals het echt is, of ten minste dat probeert ze.
Image heeft zeker zijn verdiensten, alleen lopen Adil El Arbi en Bilall Fallah in de val door te veel clichés te gebruiken. Dat is niet alleen cinematografisch het geval (dit soort films heb je al eerder gezien), maar vreemd genoeg gebruikt het duo ook stereotiepe karakters waardoor de boodschap de mist in gaat. Het siert ze dat ze voor geen feelgood-gevoel kozen, maar met het explosieve geweld in het slot zal iemand met extreemrechtse sympathieën niet tot nadenken stemmen en dat is jammer. Als je dit laatste kan vergeten dan is Image (nu uit op dvd via Dutch Film Works) inderdaad best een leuk Vlaams filmpje.
Didier BECU
29/03/2015
---
---