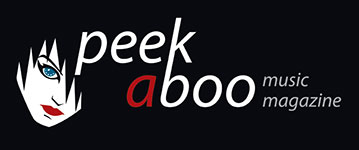 like this movie review
---
HENRIK RUBEN GENZ
Good People
Movie
Crime
[50/100]

Dutch FilmWorks
30/03/2015, Didier BECU
---
Henrik Ruben Genz is the Danish director who stood in the spotlight with the highly acclaimed The Killing, and so it is normal that such a person gets a chance in the film industry, even with big names, and Genz can't complain, because for this thriller he could count on both James Franco and Kate Hudson (although she wasn't in any blockbuster in recent years), and even the French prodigy Omar Sy. That sounds nice, only the director does nothing with these names and the script is too transparent and above all too blank to impress.
Franco is a family man. He and his wife Anna (Hudson) find a dead tenant in the basement, and a large bag with money. The two want to use it to settle their large debt, and so they decide to keep the money for themselves without involving the police. Unfortunately for them, not everyone in Scotland Yard can be trusted, and in no time the gangsters land on their doorstep. Giving back the money is not an easy option, because there are two camps that both want the loot. Choosing means automatically flee for the others.
Although the first hour of this movie is quite good, you ask yourself why screenwriters are paid for writing such predictable rubbish. Fortunately, behind the camera there is a whole cast of talented people and so Good People doesn't go under, although it actually happens in the messy plot. The English film debut by Henrik Ruben Genz is a weekday thriller. It is not all bad, only you have seen this kind of movies far too often. Good People is now available on DVD and Blu-ray via Dutch Film Works.
Didier BECU
30/03/2015
---
Henrik Ruben Genz is de Deense regisseur die in de kijker liep door het wereldwijd geprezen The Killing en dus is het normaal dat zo iemand het ook in de filmwereld mag proberen, zelfs met grote namen. Wat dat laatste betreft mag Genz zeker niet klagen, want voor deze thriller kon hij rekenen op James Franco, Kate Hudson (alhoewel die de laatste jaren in geen enkele succesvolle film te zien was), en zelfs het Franse wonderkind Omar Sy. Klinkt mooi, alleen doet de regisseur niets met deze namen en ook het script is te doorzichtig en vooral te leeg om te imponeren.
Franco is de brave huisvader die samen met vrouwtje Anna (Hudson) hun huurder dood in de kelder aantreft en er een grote tas met geld vindt. De twee kunnen de poen best gebruiken om hun grote schuldenberg te vereffenen en dus houden ze het geld voor zich zonder de politie daarbij te betrekken. Helaas is niet iedereen bij Scotland Yard te vertrouwen en binnen de kortste keren staan de gangsters voor hun deur. Zo maar het geld teruggeven gaat niet meer, want er zijn twee kampen die allebei de buit willen. Kiezen betekent automatisch vluchten voor de anderen.
Alhoewel het eerste uur van deze film lekker loopt, vraag je je toch af waarom men scenaristen betaalt voor het schrijven van zulke voorspelbare prullen. Gelukkig staat er achter de camera een hele cast met talent, waardoor Good People net niet ten onder gaat, alhoewel dat eigenlijk wel in de rommelige plot gebeurt. Het Engels filmdebuut van Henrik Ruben Genz is een doordeweekse thriller geworden. Slecht is het allemaal niet, alleen heb je dit soort films net iets te vaak gezien.
Good People is vanaf nu op dvd en Blu-ray uit via Dutch Film Works.
Didier BECU
30/03/2015
---
---