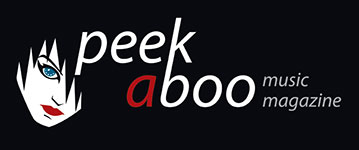 like this movie review
---
JONATHAN TEPLITZKY
The Railway Man
Movie
Drama
•
War Movie
[59/100]

E1
25/09/2014, Didier BECU
---
Eric Lomax (Colin Firth) is a man who is fascinated by trains. No, he's not a trainspotter, but rails are a part of his mysterious life. His dark secrets come above when he meet his future wife Patti (Nicole Kidman). Lomax conquers since years demons that originate from the Second World War as he was one of the many war prisoners who was forced to build the railway between Thailand and Birma: a connection that is also known as the Deathway Rail. Readers who are not keen on exploring some history books just can refresh their memory by seeing The Bridge On The River Kwai and see how brutal Japanese soldiers were. Lomax also has been tortured. He is caught with a smuggled radio as he wanted to know how far the Allies were with their war plans. His mate Finlay (Stellan Skarsgård) tells everything to Patti and concludes that the best thing for Lomax is to travel to Japan so he can meet his former hangman. He is still alive, and the irony wants that he's the guide from the Death Railway-museum.
The Railway Man surely is a nice attempt, especially the flashbacks (with Jeremy Irvine as the young Lomax) will stick to our minds. The scenes that take place in the 80's are a bit too mellow, with a splendid Firth. The weakest link however is Nicole Kidman. Don't take us wrong, she's still one of the brightest diva's from today's Hollywood but she just look too ace to perform a bored mature lady! The part from Stellan Skarsgård is good either, although it looks like if he's just repeating his role from Nymphomaniac. The grand finale misses some explosion, but all by all you can definitely say that The Railway Man is a tip for those who perform classic film patterns.
The Railway Man is out on DVD and Blu-ray on E One. If you like interviews you'll be pleased either as you're getting one hour of them!
Didier BECU
25/09/2014
---
Eric Lomax (Colin Firth) is gefascineerd door treinen. Neen, hij is geen treinspotter, maar treinrails maken deel uit van een donker mysterie dat hij heel zijn leven met zich meesleurt. Zijn duister verleden komt aan het licht wanneer hij decennia later zijn vrouw Patti (Nicole Kidman) ontmoet. Lomax lijdt aan allerlei demonen die hun oorsprong in de Tweede Wereldoorlog vinden. Lomax was één van de vele krijgsgevangen die verplicht was om mee te werken aan het bouwen van de spoorweg tussen Thailand en Birma: een verbinding die in de volksmond de Dodenspoorlijn wordt genoemd. Wie geen zin heeft om een geschiedenisboek boven te halen, moet maar eens The Bridge On The River Kwai opnieuw bekijken om te zien dat de Japanse soldaten niet bepaald lief met hun gevangenen omgingen. Ook Lomax is niet van de martelingen gespaard gebleven. Nadat hij samen met enkele medegevangen een radio in het kamp heeft binnengesmokkeld om zo te horen hoe ver de geallieerden met hun doorbraak staan, wordt hij betrapt en ontsnapt op het nippertje aan de dood door foltering. Dankzij de hulp van oorlogsveteraan Finlay (Stellan Skarsgård) besluit Patti dat haar getormenteerde man alleen maar in het reine met zichzelf kan komen als hij zijn beul opzoekt. Die blijkt nog te leven en is, oh ironie, gids in het Japanse Dodenspoormuseum.
The Railway Man is een zeer onderhoudende film waarin we vooral de flashbacks (met Jeremy Irvine als de jongere Lomax) onthouden. De scènes die zich in de jaren 80 afspelen zijn nogal sloom met een weliswaar uitstekende Firth, maar toch hebben we wat moeite met Nicole Kidman. Neen hoor, zij blijft nog steeds de knapste (zowel letterlijk als figuurlijk) Hollywoodactrice van het moment, alleen ziet ze er nog veel te stralend uit om een dame van leeftijd te spelen. Ook Stellan Skarsgård onthouden we, ofschoon het soms lijkt alsof hij gewoon zijn rol van luisterende opa uit Nymphomaniac aan het herhalen is. De finale die voor de nodige catharsis moest zorgen mocht best wel explosiever, maar al bij al is The Railway Man een kleine tip voor zij die graag klassieke filmpatronen zien.
The Railway Man is nu uit op dvd en Blu-ray op E One. Als extra krijg je meer dan één uur interviews met de crew.
Didier BECU
25/09/2014
---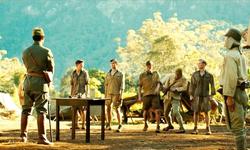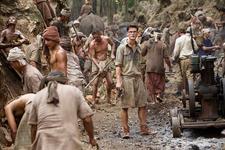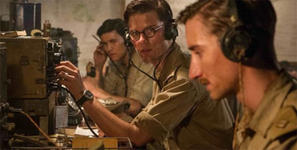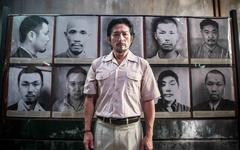 ---