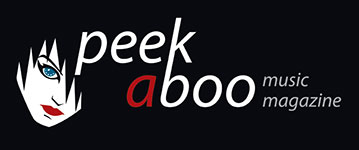 like this cult movies review
---
THOM EBERHARDT
Night Of The Comet
Movie
•
Cult movies
Action
•
Science Fiction
[79/100]

Arrow
23/09/2014, Didier BECU
---
One of those titles you can regularly spot in cult lists is Night Of The Comet by Thom Eberhardt. If the name sounds unfamiliar then that's not really your fault, as Eberhardt scored quite well with this low budget film in the US, but afterwards he only made productions that weren't exactly hits! After its release, Night Of The Comet disappeared from the public eye (in an interview with Mary Woronov we even see that the actress is kind of excusing herself for being involved in this production), but thanks to the internet the movie has now reached the fine status from cult you absolutely have to check out. After Night Of The Comet was released in the US by Shout!Factory, now Europe is treated with an excellent Arrow Video Blu-ray-release. Is the movie any good? Not really, but irresistible cult and so worth your time!
Night Of The Comet is a very weird movie with a script that has some strange turns (I mean, can someone explain why the last man on earth wants to be dressed like Santa Claus?). The movie itself is inspired on both science fiction B-movies from the 50's and the classic zombie genre (even if you can count the walking dead on both hands here!). Everybody is fascinated by a comet. No one believes that there's any danger involved and so the whole world is out on the streets to witness the phenomenon. A stupid decision, as the whole world population literally becomes reduced to ashes. The only ones who stay by coincidence inside are sisters Reggie (Catherine Mary Stewart) and Sam (Kelli Maroney). At least, luckily for them they're not completely alone as they're joined by Hector (Robert Beltran: Raoul from…Eating Raoul). His appearance is surely welcome as the world is populated by bloodthirsty zombies. The three survivors are also chased by a bunch of scientists who want to capture them as it's only with their blood that they can manufacture a vaccine.
You can see very clear that Thom Eberhardt didn't have a huge budget to realize his project: some scenes are even done by animation! All street sequences are dominated by a bright orange colour that give the movie an extra 80's-touch. The truth however is that the makers were forced to shoot these scenes at an early hour when there was no traffic around. The main attraction is the great performance by both Catherine Mary Stewart and Kelli Maroney who wrap the movie around their fingers. You can be sure about it that their input made Night Of The Comet a timeless classic. Funny to add is that there aren't many zombies around, but the few you see are created by David B. Miller who made them for the Thriller-video by Michael Jackson too.
As it's usual the case with Arrow Video, we're talking about an excellent transfer and of course there are lots of many extra's, most of them (interesting!) interviews.
Didier BECU
23/09/2014
---
Een titel die vaak in allerlei cultlijstjes opduikt is Night Of The Comet van Thom Eberhardt. Als de naam van deze regisseur je niets zegt ligt dat niet meteen aan jou, want ook al scoorde deze lowbudgetfilm in de VS best aardig, draaide Eberhardt nadien alleen maar onbeduidende dingen. De film verdween na zijn release wat uit de belangstelling (uit het interview met Mary Woronov blijkt zelfs dat de actrice zich een beetje schaamt dat ze ooit bij het project werd betrokken), maar door het internet werd de film tot cultklassieker die je moest zien gelauwerd. Nadat Night Of The Comet in de VS door Shout!Factory werd uitgebracht, komt nu in Europa Arrow Video met een heerlijke Blu-ray uitgave op de proppen. Is de film goed? Eigenlijk niet, maar wel onweerstaanbaar cult en dus al je tijd meer dan waard!.
Night Of The Comet is eigenlijk een zeer vreemde prent die met haken en ogen aan elkaar hangt en is geïnspireerd door zowel de science fiction B-films uit de jaren 50 als de zombiefilms (ook al kun je de levende doden die hier de revue passeren op één hand tellen). Iedereen is gefascineerd door een komeet die op de aarde afkomt. Er is niemand die gelooft dat dit echt gevaarlijk zal worden en daarom staat iedereen op straat om getuige te kunnen zijn van het natuurfenomeen. Helaas, de gehele wereldbevolking wordt letterlijk en figuurlijk in as gelegd. De enige die door samenloop van omstandigheden binnenshuis zijn gebleven zijn de zusjes Reggie (Catherine Mary Stewart) en Sam (Kelli Maroney). Gelukkig blijven zij niet alleen op de wereld achter, want zij krijgen het gezelschap van Hector (Robert Beltran die Raoul was in, tja, Eating Raoul). Zijn hulp is zeker welkom, de aarde is namelijk bevolkt door bloeddorstige zombies. Het trio wordt ook nog eens door een team wetenschappers achternagezeten, want alleen met het bloed van overlevenden kan men een vaccin vinden!
Je ziet overduidelijk dat Thom Eberhardt over zeer weinig geld beschikte om deze productie te realiseren: voor bepaalde scènes heeft men bijv. gewoonweg animatiebeelden gebruikt. Alle straatopnames baden in een fel oranje licht waardoor de prent een extra 80's-tintje krijgt, alhoewel dat eigenlijk komt omdat de crew alle buitenscènes in de vroege ochtend wanneer er nog verkeer was moest opnemen. Vooral de vertolkingen van Catherine Mary Stewart en Kelli Maroney springen in het oog, het zijn dan ook deze twee meiden die er in de eerste plaats voor hebben gezorgd dat Night Of The Comet de tand des tijds enigszins heeft doorstaan. Wegens het beperkte budget zie je maar weinig zombies, maar degene die erin rondlopen zijn wel gemaakt door David B. Miller die ook verantwoordelijk was voor de Thriller-video van Michael Jackson.
Zoals steeds bij Arrow Video is de transfer er eentje om de vingers bij af te likken en vind je hier tal van extra's terug die voornamelijk uit interviews bestaan.
Night Of The Comet is nu op Arrow Video. Voer voor cultfanaten, want de rest zal niets aan deze (fantastische) ongein vinden.
Didier BECU
23/09/2014
---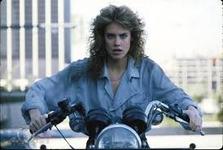 ---