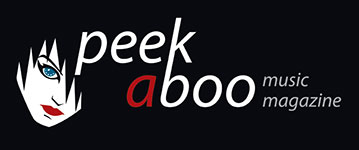 like this movie classics review
---
BRIAN DE PALMA
Redacted
Movie
•
Movie classics
Drama
•
War Movie
[55/100]

Paradiso
30/07/2015, Didier BECU
---
The world almost forgot Brian De Palma, but he remains one of the greatest filmmakers of the 70s and 80s. The man who was once crowned as the only true successor of Hitchcock, has made so many inferior films that even his greatest fans have abandoned him. Is it all that bad, then? No, because Passion was a great thriller that can stand next to Dressed To Kill, only the public was not interested. The audience had even a lesser interest in Redacted, a strange anti-war movie that doesn't look one second like a De Palma-movie.
Just as he did in his Vietnam-film Casulaties Of War, De Palma shows an ugly side of the US troops, but this time in Iraq. And God knows why, but De Palma again choses a brutal rape to start the film with. Since 09/11 the US Marines are supposed to protect the world against terrorists, but it is not a simple matter. They are 24 to 24 hours the living target of extreme Muslims and any movement or object can have fatal consequences. The soldiers feel like hunted in a world in where they have no business. As one of their comrades gets brutally murdered, their aversion grows and in revenge a group of Marines rapes a fifteen year old girl.
De Palma makes lots of mistakes in Redacted. Not only is the story barely explored, De Palma also had the strange (and absurd) idea to record almost everything with hand-held cameras. You can forgive a director with a limited budget for that, but not De Palma. The filmmaker makes an anti-war movie, but he never succeeds in dragging the viewer into the tragedy of war. There are some horrific images and there is the sublime use of the Sarabande by Handel (the composition that is also used in Kubrick's Barry Lyndon), but that's it. Conclusion? Sometimes heroes make mistakes, even if their name is Brian De Palma.
Didier BECU
30/07/2015
---
De wereld is hem misschien vergeten, toch blijft Brian De Palma één van de grootste cineasten uit de jaren 70 en 80. De man die ooit werd bekroond als de enige ware opvolger van Hitchcock, heeft ondertussen zo veel keer de bal misgeslagen dat er nog nauwelijks over hem wordt gesproken. Is het dan allemaal zo slecht? Neen, want Passion was bijv. een prachtige thriller die gerust naast Dressed To Kill an staan, alleen had het publiek er geen zin in. Het had nog minder zin in Redacted, een vreemde anti-oorlogsfilm die geen enkele seconde op een De Palma-film lijkt.
Net zoals hij dat in de Vietnamfilm Casulaties Of War deed, toont De Palma ons een allesbehalve fraai beeld van de Amerikaanse troepen, maar deze keer in Irak. En God weet waarom, maar opnieuw koos hij voor een brutale verkrachting als uitgangspunt. De Amerikaanse mariniers krijgen de taak om de wereld na 09/11 te beschermen tegen de terroristen, maar dat is niet zo eenvoudig. Ze zijn 24 op 24 uur het levende doelwit van extreme moslims en iedere beweging of ieder voorwerp kan fatale gevolgen hebben. De soldaten voelen zich als opgejaagd wild in een wereld waarin ze niets te zoeken hebben. Als één van hun kameraden brutaal wordt opgeblazen, groeit hun afkeer nog meer en verkracht een groep mariniers uit wraak een vijftienjarig meisje.
In Redacted gaat het cinematografisch meer dan één keer mis. Niet alleen is het verhaal onvoldoende uitgediept (we krijgen wat scheldwoorden, maar meer niet), ook kreeg De Palma het vreemde (en absurde) idee om bijna alles met handcamera's op te nemen. Een regisseur die met een klein budget af te rekenen heeft zou je nog voor deze aanpak kunnen vergeven, maar niet De Palma. De cineast maakt wel een anti-oorlogsfilm, maar hij slaagt er nooit in om de kijker mee te slepen in de tragiek van de oorlog. Er zijn wel gruwelijke beelden te zien of er is het sublieme gebruik van de Sarabande van Händel (het nummer dat ook in Kubricks Barry Lyndon als muzikale leidraaid diende), maar meer is het niet. Tja, soms verslikken ook helden zich, zelfs als ze Brian De Palma heten.
Didier BECU
30/07/2015
---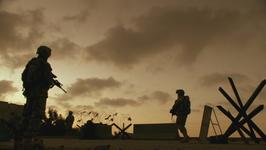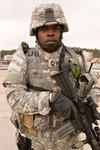 ---