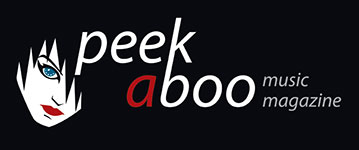 like this article review
---
BOB CLARK
BOB CLARK: A PORTRAIT
Article
29/07/2015, Didier BECU
---
On 4 April 2007, the highway that through the Pacific Palisades into Los Angeles was blocked for hours. A drunken driver without a license smashed a car. The toll was very high: two dead. The two occupants were Bob Clark and his 22-year-old son Ariel. Bob's friends thought for years that his health would be endangered by his obesity, but it was an accident that abruptly ended the life of one of Hollywood's most original directors. Well, we write Hollywood, but because he regularly worked in tax haven Canada,he was ofteh seen as a Canadian director. Not everyone could laugh with that, especially not David Cronenberg who had to share his Genie Award (the Canadian Oscar) for Videodrome with Clark for his Murder By Decree.
For cult fans Bob Clark is the inventor of the slasher film. After having a short career in football, Clark made his first movie in 1972: the horror film Children Should not Play with Dead Things. The film didn't evoke that much, but two years later he changed the horror world with Black Christmas. Even if the producers were not delighted with the choice of the title (they saw racism in it), it was the first slasher in film history. If you watch it today, it is hardly noticeable, simply because this type of films is made ad nauseam, but in 1974 it was completely new. The legend says that John Carpenter was so impressed by Black Christmas that he proposed Clark to direct a sequel, but the horror genre was for Bob just a springboard, and so he thanked for the offer. Soon after Carpenter directed Halloween: a film that has lots in common with Black Christmas (and Carpenter never denied that).
Clark knew that the horror genre was ignored by critics and he wanted to make a "serious" movie. The Sherlock Holmes film Murder By Decree was a success, but with Tribute everything went terribly wrong. The test audiences responded well to this drama with Jack Lemmon, but at the end of the day the film became one of the worst grossing movies that 20th Century Fox ever released.
Bob was so disappointed that he returned to his roots, the B-movie. He is not only the inventor of the slasher, he also made the teenage sex comedy extremely popular. Nobody believed in Porky's, not even the later Sex & The City-star Kim Catrall who played the leading role. The film proved to be a gold mine, and of course a sequel was inevitable. Clark passed for a third Porky's and made a Christmas story (!). Outside America no one ever saw A Christmas Story, but over there it's a film that returns during every Christmas on television. The film was his biggest success ever, and it was from then on that Bob Clark's fantasy completely went awol. Two years later he dared to direct Rhinestone: a musical film in which Dolly Parton wants to make a country singer from Sylvester Stallone! Sly was a disaster on the set, as it was a film in which he felt not at home for a second and believe us, you won't find any positive review of Rhinestone! But it could be worse, Baby Geniuses for example, about smart babies. You can say that it is Clarks fault that it was another disaster, but this idea would be later successful for John Travolta and Kirstie Alley in the Look Who's Talking-trilogy. The rest of Clark's filmography is so laughable bad that it became pure cult. Jon Voight still wonders why he agreed to play in a film with a dog that knows karate (The Karate Dog). That same Voight also played with the former teen star Scott Baio (Chachi from Happy Days) in Clarks latest achievement: Baby Geniuses 2. Again the eyes of cult fans start to beam, because this film is indeed seen by many critics as the worst movie ever.
Bob Clark is certainly not the best director ever, perhaps not even a good one, but by his audacity, he became a legend and that kind of men we miss today in the cinema!
Didier BECU
29/07/2015
---
Op 4 april 2007 werd de autoweg die door de Pacific Palisades in Los Angeles loopt urenlang afgesloten. Een dronken chauffeur zonder rijbewijs reed er op een auto in. De tol was met twee doden ontzettend hoog. De twee inzittenden waren Bob Clark en zijn 22-jarige zoon Ariel. Zijn hele vriendenkring dacht jarenlang dat Clarks gezondheid in gevaar zou komen door zijn overgewicht, maar het was uiteindelijk een wegpiraat die abrupt een einde maakte aan het leven van één van Hollywoods vreemdste regisseurs. Nou ja, we schrijven Hollywood, maar doordat hij regelmatig in het belastingsparadijs Canada werkte, aanzag men hem vaak als een Canadese regisseur. Niet iedereen kon daarmee lachen, zeker David Cronenberg niet die zijn Genie Award (de Canadese Oscar) voor Videodrome moest delen met Clark voor Murder By Decree.
Bij de cultfans staat Bob Clark geboekstaafd als de uitvinder van de slasherfilm. Hij begon zijn fimcarrière na een korte tijd als voetbalspeler in 1972 met de horrorfilm Children Shouldn't Play with Dead Things. De film viel nauwelijks op, maar twee jaar later veranderde hij de horrorwereld door Black Christmas. Ook al waren de producers niet meteen opgetogen met de keuze van de titel (ze zagen er iets racistisch in), werd hij de allereerste slasher in de filmgeschiedenis. Als je de prent vandaag herbekijkt, valt ze nauwelijks op, gewoon omdat dit soort films tot vervelens toe is gemaakt, maar in 1974 was het compleet nieuw. De legende zegt dat John Carpenter zo onder de indruk was van Black Christmas dat hij Clark voorstelde om een sequel te draaien, maar omdat Bob het horrorgenre alleen maar als een springplank gebruikte, bedankte hij voor het aanbod. Een tijdje later draaide John Carpenter Halloween, een film die sterk lijkt op Black Christmas (en Carpenter heeft dat nooit ontkend).
Clark wist dat het horrorgenre door de critici nooit serieus zou worden genomen en stortte zich vervolgens op de "betere" film. Met de Sherlock Holmes-film Murder By Decree lukte dat, maar met Tribute liep het grondig mis. Het testpubliek reageerde wel laaiend enthousiast op dit drama met Jack Lemmon, maar eigenlijk mag je stellen dat deze film één van de meest slecht scorende films is die 20th Century Fox ooit uitbracht.
Bob was daardoor zo ontgoocheld dat hij terugkeerde naar zijn roots, de B-film. Hij is niet alleen de uitvinder van de slasher, maar ook van de tienersekskomedie. Niemand geloofde in Porky's, zelfs niet de latere Sex & The City-ster Kim Catrall die er de hoofdrol in speelde. De film bleek een goudmijn, en natuurlijk kon een sequel niet uitblijven. Clark pastte voor een derde Porky's en maakte nadien een (jawel!) kerstverhaal. Hier is er geen mens die ooit A Christmas Story zag, maar in Amerika is het een film die tijdens iedere kerst op televisie terugkeert. De film werd zijn grootste succes ooit en het was ook vanaf dan dat Bob Clarks fantasie volledig op hol sloeg. Twee jaar later durfde hij het aan om Rhinestone te draaien: een muziekfilm waarin Dolly Parton een countryzanger van (slik!) Sylvester Stallone wil maken. Sly was een ramp op de set, het was dan ook een film waarin hij zich geen seconde thuis voelde en geloof ons, je zal van Rhinestone geen enkele positieve kritiek vinden! Maar het kon nog erger, Baby Geniuses bijv. dat over (tja) slimme baby's gaat. Je kan Clark wel gek verklaren omdat dat idee niet aansloeg, kort daarna schepten John Travolta en Kirstie Alley wel massa's poen met het gelijksoortige Look Who's Talking. De rest van Clarks filmografie is zo lachwekkend slecht, dat het cult werd. Zo vraagt Jon Voight zich nog steeds af waarom hij zich liet overhalen om in een film te spelen met een hond die karate beoefent (The Karate Dog). Diezelfde Voight speelde samen met de gewezen tienerster Scott Baio (Chachi uit Happy Days) in Clarks laatste wapenfeit: Baby Geniuses 2. Alweer glunderen de ogen van cultfans, want deze film wordt immers door heel wat recensenten aangeduid als de slechtste film ooit.
Bob Clark is zeker niet de beste regisseur, misschien zelfs niet eens een goede, maar door zijn durf werd hij een legende en het zijn zulke mannen die we vandaag in de cinema missen!
Didier BECU
29/07/2015
---