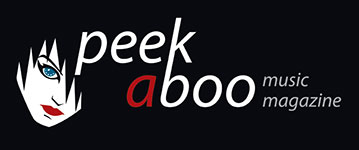 like this cd review
---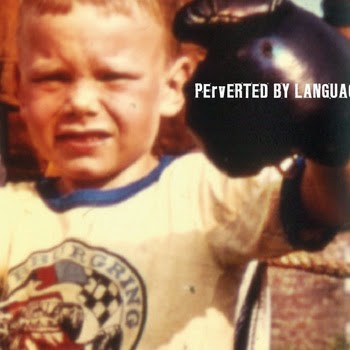 PERVERTED BY LANGUAGE
Boxers
Music
•
CD
Indie
•
New wave
•
Post Punk
•
Rock
[80/100]

Wonderhorse Records
23/09/2014, Paul PLEDGER
---
Formed in Brussels, perhaps inspired by the album of the same name by The Fall and with no Belgians employed, energetic dark-wavers Perverted By Language recall the likes of The Chameleons, Music For Pleasure, Editors, Bauhaus, The Sound, Nyam Nyam, Into Paradise, The Names and just about any British (and Belgian) rock band from the '80s worth its weight in blood, sweat and tears.
Boxers is the band's debut-album and follows on from their live shows with many of the same ingredients - brutal guitar-riffs, insistent drums, low-end basslines and Jez Thomas's expressive hollering that holds a tune and tells a tale - think Peter Murphy and Tom Smith in full throttle.
The first two songs certainly show some intent - The Box is an obvious single, an explosive introduction with masked socio-proclamations such as "These are dangerous times" and "I'll think about your hands... when the money blackens them...", while Lost For Words bullies its way past "..all the rules I had to follow...", "...destitute and tired..." and "...desolation..." as though the band's lives depended on it.
Amandine has an element of the epic about it - guitars soar like Explosions In The Sky, tempered by bassist Elise's sweet croon, making the whole thing much more palatable than certain peers I could mention - it's the band's '4AD' song (every new-wave act should have one). Perhaps PBL have invented their own genre - 'Dreamo', anyone?
Other highlights include The Beach, The Idealist (which, musically at least, recalls Suede for some reason) and the pretty All Of My Mother's Favourite Nightmares, a song that sounds like a curtain-call to these ears, rather than a mid-album change of pace. The rest of Boxers is serviceable angst-rock admirably self-penned and produced, an album the band are rightly proud of. Only Elephantine falls short for me personally and Pewter Eyes doesn't quite get going but these are minor grumbles - Boxers punches above its weight, for the most part.
Regardless of the current crop of chart-bothering, bed-wetting, synth-wielding, white-soul perpetrators of drivel around Europe, Perverted By Language bravely wield an auricular roar loud enough to disrupt traffic and voluminous enough to get some shows booked. Good debut.
This review also appeared on Flipside Reviews
Paul PLEDGER
23/09/2014
---