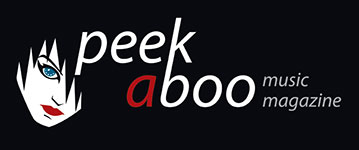 like this concert review
---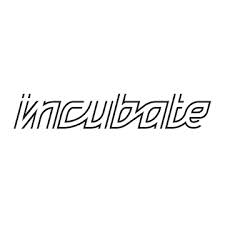 INCUBATE FESTIVAL TILBURG
Tilburg, 013, Electronical Day: Carter Tutti Void, Holly Herndon, Gazelle Twin, The Space Lady (18/09/2014)
Concert
[90/100]

20/09/2014, Peter HESELMANS
---
Thursday 18 september, Tilburg, Holland: my yearly visit to the Incubate-festival, an annual celebration of cutting-edge culture and a diverse view on indie culture as a whole, including music, visual arts. This year lots of rock and metal, so I went for the more electronic Thursday. More then 30 artists, all over the city from Tilburg at different locations, so I had to make a choice which bands to check out.
As this was a normal weekday there was a lot of traffic jam around Tilburg, so I was a little late and decided to stay around the 013 venue, with 3 different stages and a great line up.
First choice of the evening was the electroacoustic compositions of Olivia Block. Her gigs are partially improvised pieces for electronics and amplified objects, all presented in a slow style tart you can call 'electronic chamber music', the compositions often combine field recordings with all kind of electronic textures. So all very heavy stuff, fantastic for a very limited audience, but really enjoyed her set, and a nice beginning of the evening. Rating : 85%
Then time for The Spacy Lady, she looks like she came from another planet, but in fact she's just a strange 66 old granny from the streets of San Francisco at where she's know for her strange alien synth music. Susan Dietrich brings some nice covers like Peter Schilling's Major Tom, Radar Love from Golden Earing, even some Beatles covers. It's all quite bizarre, minimalistic , let's say vintage synths and enchanting vocals together with her steel helmet and angel wings feel strange to look at. But I think that will be part of the cult figure status she has. The audience loved this granny, and she seemed really surprised from her own succes. Musically nothing special, but I was very glad to see this sympathetic cult figure perform. Rating : 80%
Off to the main stage for Holly Herndon. She's an American composer, musician and sound artist, graduated as a master of Electronic Music. She's very interested in the way our bodies relate to modern technology. Holly had the fantastic idea to put the participants from this gig from Facebook on her visuals, so everyone could see his own profile during the first song. Have to say that the rest of the visuals used during this concert were great, by far the best of the evening. Most tracks contain samples of everyday life, that she uses in her disorienting electronic music. Blending avant garde, even with some techo. Some tracks makes me compare her to Laurie Anderson. My first personal highlight of the evening. Rating : 95%
Next was Stellar OM Source. She makes a kind of synthpop with an extra twist. The sound is full of percussive elements and Christelle Gualdi brings a nice gig. She was on my list because she got fantastic reviews on her last album, 'Joy One Mile', some even called this one of the best album in the new electronic scene. Maybe this was the most commercial gig I saw this evening, and quite some very young people dancing, personaly I liked the next artist on that same stage better: Paula Temple who performed a kind of futuristic techo. More loops, distorted beats, even some industrial influences. Nice danceable set. Rating : 80%
Then it was time for the Danish Frederikke Hoffmeier aka Puce Mary. Compeletely new to me, she brings a kind of minimal and rhytmic industrial solo project. Again this gig is for a very select audience, Puce Mary is constantly envolving and can be very experimental at times, call it rhytmic noise. Rating : 85%
Then the dark electronic music from the British Elizabeth Bernholz with her act Gazelle Twin. The dark, avantgarde and edgy electronic sounds of Elizabeth were popluar with the audience.The cold industrial beats and haunting vocals make the music of Gazelle Twin scary and danceable at the same time. But I have to admit that after some time it all sounded a bit pale. The lack of visuals, and proper live electronics made me leave the gig before it ended. Rating : 75%
Back to the mainstage for the headliner of the evening: Chris and Cosey, this time performing with Nik Void from Factory Floor. This unique alliance was presented as Carter Tutti Void. Lots to say about these electronic pioneers, of course there was the legendary band Throbbing Gristle, the solo performances, the adult film career of Cosey, and so on, but tonight they where brilliant in there own way. Chris Carter manipulates the electronics while on either flank, Nik Void scratches noise from her guitar, and Cosey Fanni Tutti plays while singing vocals. Call this the best noise ever made or whatever. This was a brilliant gig, and with this highlight a perfect finish for this electronic day at incubate. Rating : 100%
Rumours are that there will be a new Carter Tutti album next year, so that made my two hours back home more enjoyable. Had a great time at this Incubate-festival: a perfect organisation, in the middle of the city Tilburg, so that means: shops, restaurants and culture only a few minutes from most venues.
Below you can find a video with a compilation of most gigs, more and full versions can be found on my YouTube- channel. Enjoy!
Peter HESELMANS
20/09/2014
---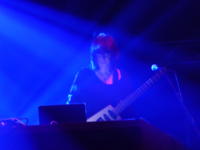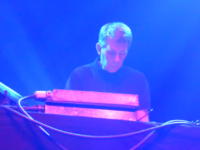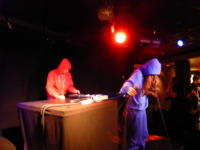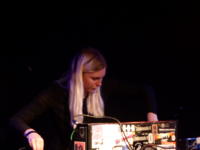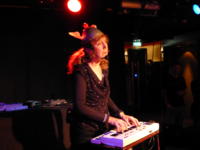 ---