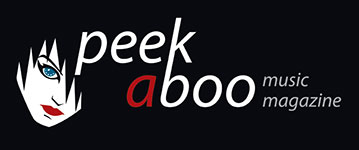 like this cd review
---
THE NAMES
CLASSICS : In Time
Music
•
CD
Cold Wave
•
New wave
[90/100]

Factory Benelux
02/11/2014, Paul PLEDGER
---
Belgian cold-wavers The Names are most commonly associated with their sprightly early-'80s single Nightshift, their only release on Factory Records and the following landmark album Swimming which appeared on Brussels ally Les Disques Du Crepuscule. Both were produced by maverick Martin Hannett, a man whose occasionally difficult working methods were enjoyed by the band, unlike a few others who dealt with him, so much so they wrote a song about him - it's included here.
After this initial burst of activity in the early '80s, The Names' key members went on hiatus (families, careers, life in general), returned to form the offshoot band Jazz and record an album, then have another lengthy kip (more families, careers, lives) before finally re-booting the name The Names and issuing the over-long but mostly enjoyable album Monsters Next Door.
Whilst founders Michel Sordinia and Marc Deprez continue to drive forward what remains of the band - demos were recorded a couple of years ago for a new album - In Time acts as a suitable stop-gap and summary of what the band have been up to since 1982's wonderful Swimming.
Split into a 'day' side and a 'night' segment, the eleven selections cover a handful of tracks from the only Jazz album to date - 1997's Night Vision - a clutch of highlights from Monsters Next Door including Zeroes their brooding homage to Hannett, and the riff-tastic Flesh Wounds (Magazine on steroids, in a good way), plus a one-off joint recording with bossa-nova chanteuse Isabelle Antena, the strong, sprightly Halloween In June which first appeared on the under-rated LTM compilation After Twilight.
What might have been a disjointed exercise in lesser hands and given the date-range of the recordings, In Time hangs together remarkably well and, with the exception of a couple of the Jazz tracks, all sound fresh and of a heritage related to The Names of old. A sleeve created by long-time Crepuscule designer Benoit Hennebert adds to the occasion.
This review also appeared on Flipside Reviews
Paul PLEDGER
02/11/2014
---