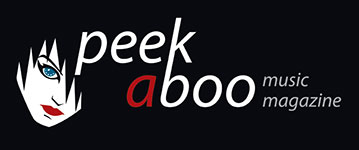 like this cd review
---
ELEMENTS
Elements
Music
•
CD
Cold Wave
•
New wave
•
Pop
[81/100]

Self-released
19/10/2013, Didier BECU
---
One of the arts of being a musician is the variety of things he's doing. That's probably why I love Bowie so much and be honest, if you're in love with music: why limiting yourself? The reason for saying all this is because I want to tell you something about the newest project by Sam Claeys who's doing the vocals and guitars. Lots of you will know him as one of the founding members of Der Klinke (just like Chris), but also for being part of Red Zebra. According to the bio, this band see themselves as the continuation of the deceased Belgian wave-punkband. Along with Geert Maertens, Chris De Neve and Johan Isselée , Sam went to the famous Abbey Road-studios (you read that well!) to record their debut mini-album.
Describing the band's music is far from being easy, but even if they have risen out of the ashes of Red Zebra it's a totally different thing. I myself would say that they're a perfect marriage between Britpop and wavemusic. The Britpop definitely stands for the melody as Elements are one of the few bands that haven't forgotten that a haunting melody is one of the key elements from music. The wave is definitely for the melancholic feel. Sometimes I heard echoes from The Sound, and being a Borland-fanatic that's a comparison I rarely use.
Let's hope these guys have the ability to show their skills in the most wide possible way ever. If I should give them one advice it'd be to forget that Red Zebra-link. Yeah, I know it's easier to reach an audience but after having heard this debut I'm convinced the band have an own sound….and with tunes!
For more info you can reach the band at info@zounds.be
Didier BECU
19/10/2013
---