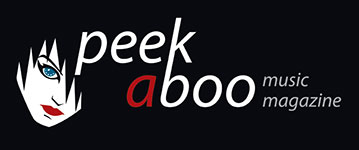 like this vinyl review
---
ELEMENTS
Elements
Music
•
Vinyl
New wave
•
Post Punk
[85/100]

Sleepless Records Berlin
23/12/2013, Chris KONINGS
---
A surprise package Borg gave me at Maschinenfest also had this record, Elements. His question was, do you like Red Zebra? Well it's hard not to like them, but that was all happening 30 years ago, no idea what those guys are doing now. Well this record is the answer, it's Sam Claeys as singer and bass guitar. Other members are Geert Maertens (guitar), Chris De Neve (guitar, keyboard) and Johan Isselee (drums, keyboard). So Geert and Johan are the link with Red Zebra...
The best way to listen to this record is with an open mind and to turn it up loud. There's a whole range of styles in here, and just six song to deliver them. "Wisdom Of Knowing" starts a lot like Joy Division but then it becomes a positive rock song. Sharper lyrics and snarling guitars give "Just Go On" a real punk edge. "Undecided" boasts good synth lines so it reminds me of The Sound or even The Danse Society with more guitars. Great song, very melodic and good lyrics to boot!
we take, we break, we lose our way
to a cold and empty heart
to look back and see
this isn't you and me
The same goes for "Renegade" and frantic rhythms and guitars are going to the roof in "Weak And Lost". Very energetic! The last one brings you back to the ground, "The Last Ship" is a downcast and sober postpunk song. So they prove they know how to make good and mature song, there's nothing new to discover but pure quality in songwriting is good enough for me. The last real musical revolution was ages ago anyway...
Great record, maybe a bit short though... but that's another compliment I guess.
Chris KONINGS
23/12/2013
---