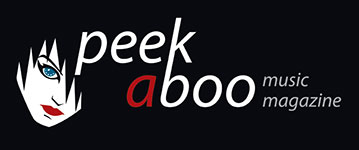 like this digital review
---
CONTRA
Red Squirrel Black Squirrel
Music
•
Digital
Breakcore
[80/100]

04/07/2012, Chris KONINGS
---
Another free label, D-Trash Records specialises in hardcore electronics such as breakcore, industrial and electropunk. And in those genres, they are probably the best you'll find. Ambassador 21 have two of their early works but they are probably the only well known name on the label. Contra is Ira Jerush, a Canadian who already has a few releases and this is his album from 2008. A while ago, but you would've never heard of him otherwise would you?
Red squirrels I know, but black ones? What kind is that? Definitely weird ones coz you get a crazy mashup of breakcore, cut up samples and noise. Cut With Kitchen Knife has a monologue of W.H. Burroughs, Feather is a parody (or hommage, it's kinda hard to tell) to Alive by Pearl Jam. Feather - Vedder, got it? Obiquitous X-Y-Z is a cross between Dead Kennedys and harsh electronics, like Aphex Twin on a shitload of LSD or crystal meth...
The last one, One Sun Is Not Enough sounds like Ira mixed three dark ambient tracks like he's changing channels on the radio. Freaky but surprisingly accessible! One of the better discoveries but not for the faint of heart. A warned man counts for two and they are red and black. Hey aren't those the main oppressed population groups in the US? Freedom for the squirrels!!!
Chris KONINGS
04/07/2012
---