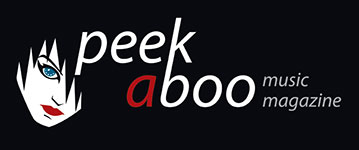 like this concert review
---
Review of the Amphi festival 2012 in Cologne (Day ONE)
Concert
[90/100]

26/07/2012, Philippe BLACKMARQUIS
---
The Amphi Festival in Cologne has become a real "must" for all lovers of dark music! Held in the fantastic Tanzbrunnen location besides the Rhine, the festival attracts fans from Germany, Belgium, Netherlands, France and many other countries. This 8th edition was nearly sold out with a total of 16 000 visitors.

The Amphi festival in facts and figures, it's:
- 1 outdoor stage (the Main Stage) located in the amphitheater area with the famous parasol roofs;
- 2 indoor stages: the Staatenhaus (the 'bunker' hall for harsh music) and the Theater (a high-end concert hall with amazing acoustics);
- 40 bands and acts covering all major dark music styles;
- a beach club besides the Rhine with couches and "biergartens", ideal to relax under the sun whilst drinking a mojito;
- two extensive merchant galleries (1 outdoor / 1 indoor in the Staatenhaus).

This year, after endless weeks of daily rain, the festival enjoyed two wonderful sunny days, brought to life by electronic sounds, powerful goth-rock, selected specials, like reading performances, music theater, dark folk, pop-meets-classic and much more!

Opening party
On Friday evening, the festival started with the traditional "Sleepwalker Night" held at the Alter Wartesaal (the old waiting room of the station) just in front of the iconic Gothic cathedral – the "Dom". The party included two dance floors, one devoted to Depeche Mode (and affiliated bands) and the other to synth-pop, cyber and EBM.

Day One
On Saturday, The Wars had the privilege of opening the festival on the Main Stage. This band from Berlin plays a typical post-punk music similar to Interpol, She Wants Revenge, with a touch of Jim Morrison in the voice and some great complex (German prog) structures. They presented their excellent new allbum, "Healings", which was released in March. As a whole, the show was much too static to make the public move so early but it was a nice "apéritif" for the following shows.



In the Staatenhaus, Eisenfunk proposed a typical cybergoth electro show with energetic songs and some nice vintage sounds. Michael Mayer (vocals), Arthur Stauder (eDrums, vocals) and Toni Schulz (keyboards) managed to get some good noise from the crowd, especially during their famous hit "Pong", which sounds a bit like a modern "I Just Can't Get Enough". Below you can watch "Egoshooter", another nice song with a typical riff à la Combichrist....



A Life [Divided], from Munich, played dark power rock music reminiscent of The Rasmus, Linkin Park or... Eisbrecher (who produced their album), with melodies that reminded me of Apoptygma Berzerk and Depeche Mode. The singer, Jürgen Plangger, had a great voice and a nice presence on stage but the whole sounded too 'déjà vu' or should I say 'déjà entendu'? Below, they are playing "Hey You".



Tyske Ludder ("German Whore" in Norwegian) come from North Germany and have been famous since the 90ies for their smashing, bone-crushing energy and their provocative aggrotech EBM. Claus Albers, the band's frontman, gave a great show in the Staatenhaus, with aggressive vocals, all backed by a huge and pounding sound and by video's projected behind the band but also on flat screens on the stage itself. A highlight of the show was when he held a Israeli flag during the song "Eugenix". Watch this moment here:



On the Main Stage, Spetznaz, from Sweden, played a classical, old-school EBM in the syle of Nitzer Ebb. The singer Pontus Stålberg was standing out with his white vest and the first rows indulged in the first popo of the day on hits like "ManGod", "Apathy" or "Perfect Body". Check "ManGold" in the video below:



Corvus Corax (the scientific name for the raven), followed them on the Main Stage with their medieval folk music using authentic older instruments. As usual, this band from Berlin gave an impressive show, with no less than seven musicians led by Castus Rabensang and playing bagpipes, binjou, shawm, bombard, cittern, drummscheid and hurdy-gurdies...



In the beautiful Theater, Spiritual Front, the Italian burlesque-dark-folk band, gave a remarkable concert. Starting with "The Shining Circle", "Cold Love in a Cold Coffin" and "Walk the Deadline", the band enchanted its (sitting) audience with beautifully crafted songs, vintage Italian film clips and of course, the attractive figure of singer Simone "Hellvis" Salvatori.



Meanwhile, in the Staatenhaus, the local band X-Rx was proposing a kind of cyber/aggrotech music with clear references to Combichrist, both musically and visually. Check their song "Hit The Drum":



A refreshing counterpoint came with Seabound, the synth-pop project from Bielefeld led by Frank Spinath. I was impressed by their show, which was energetic, romantic, with a lot of sensitivity. Frank moved around the stage with great ease. They played many of their hits, like "Poisonous Friend", "Scorch The Ground" (see video below) and even gave the festival a première with a new song, "Nothing But Love", from their next album. A nice surprise for their first ever show at the Amphi festival.



Back to the Main Stage: I was looking forward to seeing mind.in.a.box, the Austrian electronic music project led by mastermind Stev Poiss. The name, "mind.in.a.box", refers to the claustrophobic seclusion of the ego inside the boxes of society and relationships. The music is an original blend of future-pop, progressive and mainstream electro touches. Unfortunately, on stage, many vocals were performed with vocoder effects, which tends to become annoying. But when Stev was singing with his real voice, you could discover a real singer, with an incredibly powerful voice. This is a band you need to see when they are playing their own show! Check the song "Control" below!



One more typical future-pop band was playing next: Assemblage 23. Tom Shear, from the U.S., looks like the twin brother of Ronan Harris (of VNV Nation) and guess what: he even moves around the stage like the famous Irish "reverend". Weird. The songs are dreamingly beautiful ballads, relentlessly catchy tunes and club hits, like "Naked" or "Let The Wind Erase Me". Efficient but with a lack of excitement. Check them playing their hit "Noise Inside My Head":


Even with a good "Camouflage", you can't hide your references... The ghost of Depeche Mode was clearly hovering around the stage during Camouflage's show. This German New Wave trio consisting of Marcus Meyn, Heiko Maile and Oliver Kreyssig was formed in the early 80s and even had a Billboard Hot 100 hit with "The Great Commandment". The frontman, Marcus Meyn, was wearing a flashy white suit and the show was as a whole very pleasant, partly thanks to the real drums and guitars. The band played a series of hits, from "Neighbours" and "We Are Lovers" to "Confusion", "Me And You" (see video below) and of course "Love Is A Shield" and "The Great Commandment".



With such a busy schedule, in which bands overlap each other, you sometimes have to make choices. This time, I decided not to watch [:SITD:], Haujobb, Henke and Nachtmahr, and to concentrate on Eisbrecher, Apop and Sisters Of Mercy. Eisbrecher (German for Icebreaker) is a German band that consists primarily of Alexander Wesselsky (vocals) and Noel Pix (lead guitar/programming). Here, they were accompanied by Jürgen Plangger (guitar), Dominik Palmer (bass) and Achim Färber (drums). Vocalist Alexander Wesselsky has an impressive stage presence, with his bald head and military clothes. The music is a typical German power-pop with references to Rammstein. Fun! Check them playing "Vergissmeinnicht" below...



Formed in 1989, the Norwegian band Apoptygma Berzerk (Apop) created (together with VNV Nation) what is now known as "Futurepop" by combining elements of EBM, techno, synth-pop and trance. Apop achieved large public success with very catchy songs and covers of 80ies classics. On stage, Stefan Groth, founder and mastermind of the band, always gives great shows, and here again it was an incredible series of huge hits like "Kathy's Song (Come Lie Next To Me)", "Love Never Dies", "Eclipse", "In This Together" or "Starsign" (see video below). Of course they played "Shine On", their cover of The House Of Love and concluded their show with "Until The End Of The World" and absolutely everybody in the Staatenhaus was singing along and waving their hand in the air. Clearly, the guys had (once again) stolen the show... Only negative point, the rather poor cover of "Love Will Tear Us Apart" during the encore.



As last act on the Main Stage you could marvel at the absolute cult band The Sisters of Mercy. The band from Leeds created history in the 80s by laying down the foundation of gothic rock. Today, singer and songwriter Andrew Eldritch is accompanied live by the most famous drum machine in the world, called Doktor Avalanche (replaced by 3 Apple laptops!) and by Chris Catalyst and Ben Christo on guitars. It's always exceptional when you can see the band in broad daylight, with a nice wind that prevents Eldritch from hiding behind curtains of smoke. With a bald head and a beard, Eldritch stayed focussed solely on his singing. He sang classics like "First And Last And Always," "Alice" and "Dominion/Mother Russia" (see video). In the first rows, I was told that there was a really crazy pogo, or sould I say a "pogoth"? (LOL). Later, the Irish singer Lisa Cuthbert entered the stage and the band left her alone to play an acoustic version of "This Corrosion" on the piano. In the beginning, there were a few whistles but when she sang the chorus, the whole crowd cheered and gave a warm applause. During the encore, the band played "More", which is a rare live track and concluded what can be described as a powerful performance.


The final act of the day took place in the Staatenhaus: and it was DAF. Deutsch Amerikanische Freundschaft is an influential German minimal EBM band from Düsseldorf, formed in 1978 featuring mainly Gabriel "Gabi" Delgado-López (vocals) and Robert Görl (drums, percussion, electronic instruments). If you have never seen DAF in concert, you are missing something. It's incredible what (only) two persons can do on a minimalistic stage. Robert Görl plays very strong acoustic drums, with his typical raw and unsequenced style that brings the backing electronic synth tracks to life. But most of all, Gabi is a true stage animal. During the whole concert, he walks all across the stage, screaming and shouting his vocals with huge intensity. After starting with "Verschwende Deine Jugend", they immediately play their biggest hit: "Der Mussolini" and all of a sudden, the complete crowd starts dancing like crazy. In the first rows, people are even indulging in a pogo. Later, "Alle Gegen Alle" brought the tension to an even higher level. The atypical "Der Räuber und der Prinz" came as a counterpoint, a childish song with glockenspiel sounds and a naive chorus. The same applied to "Ich und die Wirklichkeit". A perfect ending of a musically very intense first festival day! Check "Alle Gegen Alle" below!


Check the fantastic pictures by Xavier Marquis in the photo section of the site.
Philippe BLACKMARQUIS
26/07/2012
---