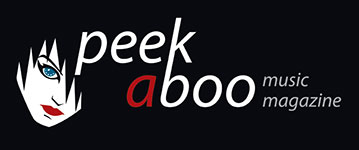 like this cd review
---
TROUM & RAISON D'ÊTRE
De Aeris in Sublunario Influxu
Music
•
CD
Ambient
•
Drone
•
Experimental
•
Industrial
•
Noise
[80/100]

Essence Music
23/09/2015, William LIÉNARD
---
A collaboration between Troum, the German drone, ambient and noise project of Stefan Clever and Martin Gitschel, and industrial and dark ambient wizard Raison d'Être (Peter Andersson), seems like an impossible marriage at first sight, because it means that the subtle soundscapes of the Germans should be combined with the dark and often religiously inspired sounds of the Swede. But the result is far from a cacophonous vortex and it sounds even fairly quiet and meditative. As a consequence, Aeris in Sublunaria Influxu may be called a successful project by two titans of the empire of drone and ambient music.
In the barely three minutes long composition Folia, organ-like drones are laid on the sound of grinding metal, dreamy and introspective, with a generous portion of Gregorian atmosphere for support. Alio Tempore begins with the sound of metal-like church bells, short drone thunder in between and a choir-like singing, looming out of the fog and going crescendo. Small metal-like noise is added, while the creaking drones come to the foreground without eliminating the religious character of the track: a relatively homogeneous and loop-like composition without unnecessary surprises, minimalist and mysterious as a never ending anthem. The more than 15 minutes long Oculum Mundi is a minimalist track, in which oriental-sounding metallic percussion takes the lead, assisted by religious sounding chorus drones: the early morning mediation of Buddhist monks in a windy monastery on the slopes of the Himalayas, enigmatic and mesmerizing with rarefied ambient drones emerging and growing in strength, while the mantra-like chorus is prominently on the fore with deep and dark accents, typical of the work of Raison d'Être. In Atmospherae Troum and Raison d'Être use a more industrial approach, while the dreamy and semi-religious connotations are limited to the last two minutes of the track, in which chorus-like and organ-like drones are accentuated again.
Meditationum (20 min.) begins with choir-like and metallic drones as of flapping birds, in the second half embellished with repetitive and crackling electro and wind-like drones: a large Wagnerian symphony for the miracles that occur above the dull surface of the earth in all their forms, colors and qualities; spatial and comprehensive, and certainly the most exciting track in this collection, ingeniously and very precisely composed. Flammae is a short track of barely three minutes, atmospheric and emphatically Wagnerian, due to the fan-organ tones and the ominous noise sounds and drones that move through the scene: music for an apocalyptic landscape with low hanging clouds and metallic skeletons. Ad Infinitum is the last track on the album. The atmosphere is industrial with lots of metallic drones in multiple layers: dark, dangerous and loud. Raison d'Ëtre in top form, as it were.
The Aeris in Sublunario Influxu, the partnership between Troum and Raison d'Ëtre, is a successful collaboration, and fans of this kind of music will certainly not be disappointed with the purchase of the album. The boxset edition contains another three bonus tracks: Interiora Terrae, Momentum and Exiliora Aeris.
Don't hesitate too long, because there are only 700 copies available of the album and only 120 of the boxset.
Tracklist:
1 Folia
2 Alio Tempore
3 Oculum Mundi
4 Atmosphaera
5 Meditationum
6 Flamme
7 Ad Infinitum
William LIÉNARD
23/09/2015
---
Een samenwerking tussen Troum, het Duitse drone-, ambient- en noise-project van Stefan Knappe en Martin Gitschel, en het industriële Raison d'Être (Peter Andersson) lijkt op het eerste gezicht een onmogelijke huwelijk, want het betekent dat de ijle geluidstapijten van de Duitsers worden gecombineerd met de donkere en vaak religieus geïnspireerde klanken van de Zweed. Maar het resultaat is allerminst een kakofonische draaikolk en het klinkt zelfs vrij rustig en meditatief, waardoor De Aeris in Sublunaria Influxu terecht een geslaagd project mag worden genoemd van twee titanen uit het rijk van drone en ambiente geluiden.
In het nauwelijks 3 minuten durende Folia worden voorzichtig orgelachtige drones over het geluid van al even voorzichtig schurend metaal gelegd, dromerig en introspectief, met een flinke portie Gregoriaanse sfeer ter ondersteuning. Alio Tempore begint met het geluid van metaalachtige kerkbelletjes, kort dronegedonder tussendoor en een koorachtig gezang dat uit de mist opdoemt en crescendo gaat. Kleine geluidjes van schurend metaal worden toegevoegd, terwijl krakende noisedrones op de voorgrond treden zonder dat het religieuze karakter van de track wordt tenietgedaan. Een vrij homogene en loopachtige tcompositie zonder onnodige verrassingen als een nooit eindigende hymne. Minimalistisch en mysterieus tegelijk. En ook in het meer dan een kwartier durende Oculum Mundi is minimalisme troef: oosters klinkende metaalachtige percussie neemt het voortouw, bijgestaan door opnieuw religieus aandoende koordrones: de ochtendlijke mediatie van boeddhistische monniken in een winderig klooster op de flanken van de Himalaya, enigmatisch en bezwerend, waarbij ijle en ambiente drones halfweg opdoemen en in kracht toenemen, terwijl ook de mantra-achtige koorzang nadrukkelijker op de voorgrond treedt met diepe en donkere accenten die typisch zijn voor het oeuvre van Raison d'Être. In Atmospherae kiezen Troum en Raison d'Être voor een meer industriële aanpak en blijven de dromerige en semireligieuze connotaties beperkt tot de laatste twee minuten van de track, waarin koorzang en orgelachtige drones opnieuw op de voorgrond treden.
Het bijna 20 minuten durende Meditationum begint met voorzichtige noise, koorachtige drones, metaalachtige geluidjes als van klapwiekende vogels, in de tweede helft aangedikt met repetitieve en krakende electro- en windvlaagachtige drones: een grote Wagneriaanse sympfonie voor de wonderen die zich boven het saaie aardoppervlak afspelen in al hun vormen, kleuren en hoedanigheden. Ruimtelijk en alles omvattend, en beslist de boeiendste track uit deze collectie, want vernuftig en zeer precies gecomponeerd. Flammae is opnieuw een korte track van nauwelijks drie minuten, atmosferisch en nadrukkelijk Wagneriaans als gevolg van de waaierende orgeltonen en de onheilspellende noisegeluiden en drones die door het decor bewegen: muziek voor een apocalyptisch landschap met lage wolken en metaalachtige skeletten. Ad Infinitum mag het album afsluiten. De sfeer is aanvankelijk donker en industrieel met flinke uithalen van metaalachtige drones die in veelvoudige lagen passeren: donker, gevaarlijk en luid. Raison d'Être in topvorm als het ware.
De Aeris in Sublunario Influxu, het samenwerkingsverband tussen Troum en Raison d'Être, is een geslaagd samenwerkingsverband en wie van dit soort muziek houdt, zal beslist niet teleurgesteld zijn met de aanschaf van het album. De boxset-editie van de release bevat overigens nog drie bonusnummers: Interiora Terrae, Momentum en Exiliora Aeris.
Wees er snel bij, want er zijn maar 700 exemplaren beschikbaar van de gewone release, en zelfs maar 120 van de speciale boxset.
William LIÉNARD
23/09/2015
---
---