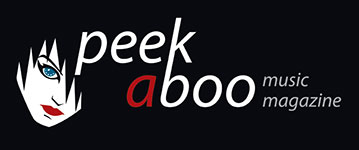 like this cd review
---
TREHA SEKTORI
The Sens of Dust and Sheer
Music
•
CD
Drone
•
Experimental
•
Industrial
•
Noise
[70/100]

Cyclic Law
19/10/2015, William LIÉNARD
---
Deha Sora (aka Treha Sektori) is a French graphic artist and musician. The composition The Sens of Dust and Sheer (23 min.) is a collaboration with the Swiss composer Sam Vaney Mudh (Cortez fame) and Kristoffer Rygg (Ulver), who recites the lead vocals. The EP is part of an (art) book for which Treha Sektori has made a selection of his visual work over the past two years, complemented by two new series of art productions.
The composition The Sense of Dust and Sheer contains four parts (which almost seamlessly follow each other), in which the maker - according to the press release – expresses his delusions and visual obsessions through the hidden symbolism of animality, sacred and unknown mythologies. Grandiloquent language, but what it comes down to is that the composition conveys a dark ambience atmosphere, supported by a multitude of various drones, noise and rumbling percussion, with occasionally semi religious oriental sounding vocals, intoxicating and alienating, in the style of Sektori's previous releases Sorieh (2009) and Endessiah (2012). A rather original composition within the drones genre, with enough variety to keep the interest alive.
https://youtu.be/vI1LO5Ll1iI
http://www.cycliclaw.com/index.php?route=product/product&product_id=1513
Edition of 300 copies.
Book Format: 7x10". Spot UV lettering on Hardbound cover. 100 pages. Matte Finnish.
CD: 1 Track. Running Time 25:00
First 50 copies comes with a heavy grey stamped casing, including 3x signed and hand Numbered A4 prints
The composition is accompanied by a written comment, explaining its deeper meaning.
William LIÉNARD
19/10/2015
---
Deha Sora (aka Treha Sektori) is een Frans grafisch kunstenaar en muzikant. De 23 minuten durende compositie The Sens of Dust and Sheer is een samenwerkingsverband met de Zwitserse componist Sam Vaney Mudh (Cortez Fame) en Kristoffer Rygg (Ulver), die de vocalen voor zijn rekening neemt. De ep is onderdeel van een (kunst)boek waarvoor Treha Sektori een selectie heeft gemaakt uit zijn visueel werk van de voorbije 2 jaar, aangevuld met twee nieuwe series kunstproducties.
De speciaal voor deze boekrelease gemaakt compositie The Sense of Dust and Sheer bevat vier onderdelen (die bijna naadloos op elkaar volgen) waarin de maker volgens de perstekst zijn hersenschimmen en visuele obsessies hoorbaar maakt via de verborgen symboliek van dierlijke, heilige en onbekende mythologieën. Hoogdravende taal, maar waar het op neerkomt is dat de compositie in kwestie een donkere ambiente sfeer uitstraalt, gedragen door een veelheid van diverse drones, noise en roffelende percussie, met af en toe semireligieuze oosters aandoende zanglijnen, bedwelmend en bevreemdend in de stijl van Sektori's eerdere releases Sorieh (2009) en Endessiah (2012). Een vrij originele compositie binnen het dronesgenre met voldoende variatie om de aandacht gaande te houden.
Oplage van 300 exemplaren.
Boekformaat: 7x10". Spot UV-belettering op hardcover. 100 pagina's.
CD: 1 track. Speeltijd: 25:00
Eerste 50 exemplaren geleverd met een zware grijze gestempelde behuizing,
waaronder 3x de gesigneerde en met de hand genummerde A4-afdrukken.
In een bijgeleverde tekst wordt meer uitleg gegeven over de betekenis van de muziekcompositie.
William LIÉNARD
19/10/2015
---