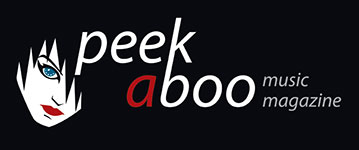 like this cd review
---
SLEW52
Catalog
Music
•
CD
Ambient
•
Drone
•
Experimental
•
IDM (Intelligent Dance Music)
[80/100]

Hymen Records
07/08/2011, Chris KONINGS
---
A double compilation seems like a weird choice for a debut album. Slew52 is Denmark-born Daniel Kosenko who started as a bass player, but soon made the transition to software-based music. At college he discovered artists like Squarepusher and Autechre. Inspired by Coil, Nurse With Wound and The Hafler Trio, manipulation of data became his passion. Last year he released his debut EP "Cknirk" on the Sociopath netlabel as a free download, which you can find here.

Catalog can be viewed as a medal and medals have two sides. The first side he calls his adrenaline tracks, resulting in a epic trip through styles like dubstep, glitch, idm en drum 'n bass. The first few songs develop a bit slowish but with 'New Glands' we descend into the darkest regions of his soul. 'Fake French Rap' sounds like a quirky version of Mr. Oizo's Flat Beat, but in a dubstep way. Dark ambient fueled with drum 'n bass or dark soundscapes with dubstep reaching up to the best Kode9 or Warp stuff, most of the first disc is finger licking good.

The second part shows a completely different but equally compelling side. Imagine icy landscapes and northern lights... for those circumstances this is the ideal soundtrack. These ten tracks of minimal ambient drones that are enriched by field recordings will envelop you on this shivering ride. Despite being very minimal at times, it clutches you right until the end. For example, the penultimate track sounds like the cracking of ice and the moaning of a ship's hull. Almost every song can compete with the best output of Drone Records and that is high praise.
Chris KONINGS
07/08/2011
---
De Nederlandstalige bespreking kan je lezen op Dark Entries.
Chris KONINGS
07/08/2011
---