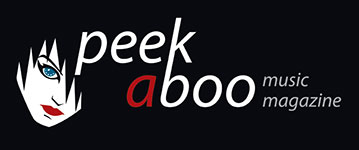 like this cd review
---
MARK FELL
Multistability
Music
•
CD
Electronics
[80/100]

07/08/2011, Bernadette ALLAERT
---
Rubin's vase is a black and white image used in psychology. In the central white area you see a vase. In the black areas left and right of the white surface, one recognises the profiles of two faces. Multistability has to do with visual perception and the optical illusion that things can be observed in more than one way. This term is also used for auditory illusion.
The multi-aspect is the subject of this recording. The tracks are numbered and indicate, as it were, the variations on a theme. When you listen to the music you can play a game in order to find out these variations. You listen carefully and then you switch between the tracks. This is an excellent (and entertaining) listening exercise, but at the same time an intense perception of electronic and computer sonority.
Systems, structures, cadence and rhythm are important as are the way they are developed, assembled and disassembled. Between the sonority of sounds tensions are built up: warm sounds alternate with the textures of cold metal sounds. This is the music of sound settings. Whilst exploring this music via a CD-recording one might miss the graphics and visual effects that are often projected during such performances. These visualizations certainly contribute to the perception of this kind of music because they are components of total concepts. When listening to Multistability I can perfectly visualise monochromatic and multi-coloured kaleidoscope images. I know: a psychedelic association with the evocation of, among other things, sharp morse codes and the sound that could be heard when stretching springs - could be called an anachronism. But - since fusion is a common term in the arts, everything is allowed.
This remains music for the inner circle and the fans. Yet it is worthwhile to listen to a track which is shared via a recording, also my favourite: 10-A, 11.
Bernadette ALLAERT
07/08/2011
---
De vaas van Rubin is een in de psychologie gebruikte zwart-wit-afbeelding. In het centrale witte vlak ziet men een vaas. In de zwarte vlakken links en rechts van het wit, neemt men de profielen van twee gezichten waar. Multistability heeft te maken met visuele perceptie en optische illusie waarbij de dingen op meer dan één manier kunnen waargenomen worden. Deze term wordt ook gebruikt voor het benoemen van een auditieve illusie.
Het multi-aspect is het onderwerp van deze opname. De tracks zijn genummerd en geven als het ware de variaties op een thema aan. Wanneer je naar de muziek luistert dan kan je het spel spelen om de varianten te achterhalen. Je luistert aandachtig en dan switch je tussen de stroken. Dat is een uitstekende (en amusante) oefening maar tegelijk een intense waarneming van elektronische- en computersonoriteit.
Systemen, structuren, cadans en ritme zijn belangrijk, en ook de manier waarop deze worden ontwikkeld, op- en afgebouwd. Tussen de sonoriteit van de klanken worden spanningsvelden opgebouwd: warme geluiden wisselen af met de kille texturen van metaalklanken. Dit is de muziek van soundsettings. Bij het verkennen van deze muziek via een CD mist men de beelden en visuele effecten die bij dergelijke performances vaak worden geprojecteerd. Deze visualisaties dragen zeker bij tot de beleving van dergelijke muziek omdat het onderdelen zijn van totaalconcepten. Bij het beluisteren van Multistability kan ik mij perfect monochrome en veelkleurige caleidoscoopbeelden voorstellen. Ik weet het: een psychedelische associatie bij de evocatie van onder andere scherpe morsetonen en het geluid dat te horen zou kunnen zijn bij het opspannen van veren - het zou een anachronisme kunnen genoemd worden. Maar – sinds fusion een algemeen gangbare term is in de kunsten, mag alles.
Het is en blijft muziek voor de inner circle en de liefhebbers. Toch loont het zeker de moeite om te luisteren naar een track die te horen is via een gedeelde opname, en tevens mijn favoriet: 10-A, 11.
Bernadette ALLAERT
07/08/2011
---