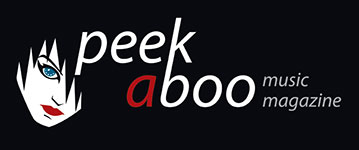 like this cd review
---
AFUCHE
Highly Publicized Digital Boxing Match
Music
•
CD
Math rock
•
Post Rock
[70/100]

Cuneiform Records
05/08/2011, Bernadette ALLAERT
---
Highly Publicized Digital Boxing Match is the third recording of Afuche, the first at Cuneiform Records.
The music is influenced by many musical genres and styles. This is clear. The point is however, how one deals with it. One can find many musical examples interesting enough to get started with and to create its own sound around it. But, Afuche has to watch out that the whole does not become a patchwork of jazz, world music, funk and folk in what might be called adventurous, modern and progressive music. At times, the pieces are cacophonous. I crawl up the wall of track 1 – Monster Smith. Other compositions such as Who're They and Th Sq'd are more balanced.
For what it is worth, my advice: Make a choice, choose a path and see especially the binding elements in the compositions so that the pieces of the puzzle become a whole. Currently, it all remains a bit too much the sum of its parts. But, at times, the parts are not bad. The track Muscovy, for example, contains beautiful, intriguing passages.
It is difficult to assign a rating to this record. The diversity is too big. Let me stick to the encouraging 70.
Bernadette ALLAERT
05/08/2011
---
Highly Publicized Digital Boxing Match is het derde album van Afuche, het eerste bij Cuneiform Records.
Hun muziek is door vele muzikale genres en stijlen beïnvloed, dat is duidelijk te horen. Het punt is echter hoe ze daarmee omgaan. Je kan veel muzikale voorbeelden interessant vinden en ermee aan de slag gaan om daaromheen een eigen sound te creëren. Afuche moet echter uitkijken dat het geen allegaartje wordt van jazz, wereldmuziek, funk en folk in wat heet avontuurlijke, moderne en progressieve muziek te zijn. Bij momenten zijn de stukken kakofonisch. Ik kruip in de gordijnen van track 1 – Monster Smith. Andere composities zoals Who're They en Th Sq'd zijn meer uitgebalanceerd.
Voor wat het waard is, een advies: Maak een keuze, kies een pad en zorg vooral voor bindende elementen in de composities zodat de puzzelstukken één geheel gaan vormen. Momenteel blijft het allemaal nog een beetje teveel de som van de delen. Maar – de delen zijn bij momenten niet onaardig. De track Muscovy, bijvoorbeeld, bevat mooie, intrigerende fragmenten.
Het is moeilijk om aan deze opname een cijfer toe te kennen. De diversiteit is té groot. Laat ik het houden op de aanmoedigende 70.
Bernadette ALLAERT
05/08/2011
---