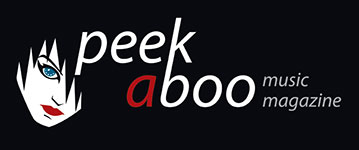 like this cd review
---
NEXT STOP: HORIZON
We know exactly where we are going
Music
•
CD
Dark Pop
•
Experimental
•
Folk / Ethnic / Tribal
•
Neoclassical
•
Unclassifiable
[73/100]

05/08/2011, Didier BECU
---
We're not sure that the music from Pär Hagström and Jenny Roos aka Next Stop: Horizon will please everyone as the least you can say about it, is that it's an unique record of the worst kind which notifies all compromises.
Dirk Darmstaedter, chief from Tapete Records, linked the music from this Swedish band to the one from Kurt Weill and if he meant the dramatic aspect of this music then he was right.
Pär and Jenny spent the whole winter of last year in their Gothenburg based studio and came up with this debut, which, according to them "We know exactly where we are going", contains all their dreams, feelings and desires of who they want to be.
The twelve songs are of a very varied kind. "Mountain Bells" for instance, sounds like the soundtrack from a fictional Amelie Poulain sequel with the only difference being that this one's located in an asylum while "Telekinesis" is the kind of torch of someone who saw it all in his or her life.
"Mysterious Grace" seems to come straight out of The Muppet Show while their cover of Roger Glover's smashing hit "Love Is All" is a hilarious (great) pastiche.
As there's always a place for fun there's also should always be a place for some tragic beauty, which you can find in the minimalistic glockenspiel-anthem that "Iron Train" is. Something like "Wild Escape" is jazzy stuff of the dangerous kind.
This debut is certainly not the easiest to digest but anyone who likes his stuff to be, from time to time, a bit different, will certainly appreciate this.
Didier BECU
05/08/2011
---