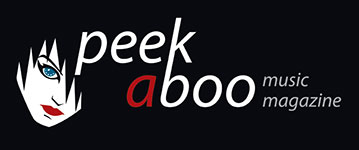 like this cd review
---
LAWRENCE ENGLISH + STEPHEN VITIELLO
Acute Inbetweens
Music
•
CD
Electronics
[85/100]

01/08/2011, Bernadette ALLAERT
---
In other reviews, I have already written that in the creation and perception of soundscapes, the step to video art or other visual art is not that big. This has to do with the intangible, sometimes the ethereal, often the captivating effect of music. This could be called the musical power of abstraction. Music is abstract in data (you cannot see it) but music has also the power to abstract (get rid of the determinant). This abstraction is, when applied in an artistic context, an illustration and a support of tangible, tactile elements and of recognizable visual images. The musical abstractions, the soundscapes, help to fragment, defragment, and shape. Note that 'shape' is used here in the conceptual meaning of the word.
It is this reflection that overtakes me when I put on the CD Acute Inbetweens to carefully listen to, in order to write, for this platform, a meaningful story. However, it remains very difficult to put into words what sound can do. Yet from the first notes it is clear that this record is far beyond the average. Very far. The composers worked with layers, using compilations of sound recordings. Experiment and surprise is dosed.
Both artists, Lawrence English (Australia) and Stephen Vitiello (USA), are active as composer, media and sound artist. They met for the first time in 2006. Acute Inbetweens was developed through long-distance consultations and discussions, passing sound files back and forth. The compositions contain both analogue sources and found sound. Each piece is built up and elaborated in a rigorous way. Each track is a compelling exploration.
Bernadette ALLAERT
01/08/2011
---
In andere besprekingen heb ik al geschreven dat bij de creatie en de beleving van soundscapes de stap naar video- of andere beeldende kunst helemaal niet zo groot is. Dat heeft te maken met het niet-tastbare, soms vluchtige, vaak beklijvende van muziek. Men zou dat het abstractievermogen van de muziek kunnen noemen. Muziek is abstract in gegeven (je kan het niet zien) maar heeft tevens de kracht om te abstraheren (te ontdoen van het bepalende). Deze abstractie is, wanneer toegepast in een artistiek kader, een illustratie en een ondersteuning van tastbare, tactiele elementen en herkenbare visuele beelden. De muzikale abstracties, de soundscapes, helpen als het ware fragmenteren, defragmenteren, vormgeven. Let wel, 'vorm' wordt hier in de conceptuele betekenis van het woord gebruikt.
Het is die reflectie die mij overvalt wanneer ik de CD Acute Inbetweens opzet om aandachtig te luisteren om, voor dit platform, een zinvol verhaal te schrijven. Maar, het blijft heel moeilijk om in woorden te vatten wat klanken kunnen doen. Toch is vanaf de eerste tonen duidelijk dat deze opname ver uitstijgt boven het gemiddelde. Heel ver. Hier wordt met lagen gewerkt, met compilaties van geluidsopnames. Experiment en verrassing worden gedoseerd.
Beide artiesten, Lawrence English (Australië) en Stephen Vitiello (VS), zijn actief als componist, media- en geluidskunstenaar. Zij ontmoetten elkaar voor het eerst in 2006. Acute Inbetweens werd ontwikkeld via long distance besprekingen en overleg, waarbij geluidsbestanden heen en weer werden gestuurd. De composities bevatten zowel analoge opnames als registraties van omgevingsgeluiden. Elk stuk is op een nauwgezette manier opgebouwd en uitgewerkt. Elke track is een meeslepende verkenning.
Bernadette ALLAERT
01/08/2011
---