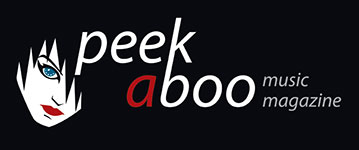 like this cd review
---
VARIOUS ARTISTS
Forms Of Hands 2011
Music
•
CD
Dark Ambient
•
IDM (Intelligent Dance Music)
•
Industrial
[85/100]

Hands Productions
04/08/2011, Chris KONINGS
---
During the Forms Of Hands festival that happened about two months ago, Hands Productions gave everyone who bought tickets for both days this album with exclusive tracks from all the artists performing there. Each year twelve bands play there, divided over the course of two days.

Since their birth in the mid nineties Hands - together with Ant-zen - are the authority involving distorted ebm and other rhythmic electronics, although they're not limited to those noisy styles. And you can hear that on the album, where stirring idm or ambient counters all those thundering rhythms. Libido Formandi sets off with dragging and soaring idm. Angina P continues with a gorgeous combination of soft drum 'n breaks and dreamy ambient. Shorai (downtempo idm with a French character) and Empusae (haunting cinematographic soundscape with sporadic tribal rhythms) are part of the softer approach but after these, the dark tranquility is over.

Empusae makes the perfect build up for the multilayered industrial ebm of Winterkälte. The many viewpoints that are explored really make this music rise above the usual repetitive cracking noise. Hysteresis brings us industrial ebm with a wink towards dubreggae. Incite/ does it in a more minimal industrial way with some weird Nintendo melodies. The best song (for me) is the pitchblack industial glitch drum 'n bass from Edgey, and Greyhound does it like Sonar, with rhythmical industrial. Orphx mutates traces of trance and techno with their trademark idm sound.

The only downside is Maschinenkrieger KR52 vs Disraptor whose bland rhythms are mixed with shards of irritating squeaks. And Wieloryb answers exactly to what one can expect from industrial ebm: heavy beats and loads of distortion. Not very orginal but effective. What strikes me most is that this rather extreme album is very listenable, which shows that the people from Hands are experts in their profession. An amazing report of all the heavier electronic styles with all exclusive songs. And a perfect way to get familiar with this style of music.
Chris KONINGS
04/08/2011
---
De Nederlandstalige versie vind je hier: Dark Entries Magazine.
Chris KONINGS
04/08/2011
---