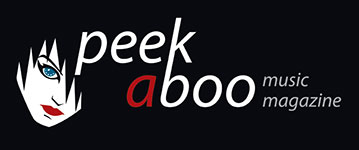 like this cd review
---
FRANK RIGGIO
Psychexcess I - Presentism
Music
•
CD
Experimental
•
IDM (Intelligent Dance Music)
•
Neoclassical
[70/100]

Hymen Records
21/05/2012, Chris KONINGS
---
Another weird one from Hymen Records... In a previous career Frank was mixing acid with turntables under the monikers Knarf or FRA and later he formed Sagaloops, a label that got some recognision in the rave movement. He also made a load of EP's but in 2005 he took a fresh start and started working under his own name.
Just like Lingouf he uses a lot of classical instruments like violins and piano, but don't expect breakbeat from the lunatic asylum here. This work is a lot more down to earth and at the same time very trippy, an ode to Aphex Twin, Coil, Biosphere and other such artists. Great depth of production also!
The first few songs are a symbiosis between classical violins and idm. It's not until "Flowing Magma" that there is a pop oriented (in the broadest view) around, like a dark and pulsating Portishead or Massive Attack song. There's heaps more to be discovered, like quirky downtempo (Big Tunnel Recordist) and even spacy analogue ambient like Biosphere (Infinie Galaxie II). Or you can experience it all at once, "Fractal D" sounds like they uploaded the entire musical history in the Deep Blue supercomputer that compiled it into one slab of sound/silence.
One problem though, he's still finding his way through this new approach so it all reeks of incohesiveness. The last song "Vislarm" epitomises that feeling, it sounds like three tracks rolled into one. Three very good tracks that is, but you wouldn't eat a wrap with tunafish, chocolat and an omelet on top now would you?
Still it's good to skid through once in a while, choosing those tracks depending on your mood. And there are some excellent ones on this disc!
Chris KONINGS
21/05/2012
---