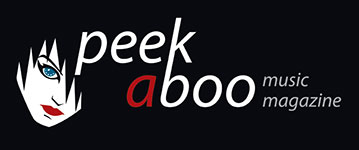 like this cd review
---
DEATHCAMP PROJECT
Painthings
Music
•
CD
Electro
•
Gothic Rock
•
Indie Rock
•
Industrial
[99/100]

Alchera Visions
16/05/2012, Didier PIETERS
---
Hit me again! That's what you're thinking when silence returns.
Deathcamp Project is quite an event. The band offers subtle intro's, powerful melodies, guitars of utter distinction, truly great vocals and an energetic drive that shreds you to pieces. Sublime Polish Goth Rock is mixed with Electro/Industrial elements and Indie-Rock influences, resulting in passionate, dark music for blackened souls!
Deathcamp Project is a duo featuring Void [Mariusz Luniewski] and Betrayal [Maciej Zolinas]. Their album "Painthings" was released on November 11, 2011, but only recently reached our mailbox. We decided to give it the attention it deserves. It's the second Deathcamp Project album and it's a an absolute masterpiece, mixed and mastered in WARSAW!
My favorite tracks? Opener "Predestination", "Too Late", "About:blank" and "No Cure", a bass driven projectile, aimed at your Gothic heart! And I would almost forget "Klamac", that could/should have been dedicated to Dead Kennedys.
Let the shadows whisper … Forget about the Fields and their archaic Nephilim! New fallen angels have descended on earth! Hail Deathcamp Project, hallowed be Thy name and rest assured: THY KINGDOM will COME! I almost wrote, "Beware, you Sissies Of Mercy, Deathcamp Project is coming" but decided that would be too disrespectful to the great band The Sisters once were …
You won't regret buying "Painthings"! As a matter of fact, it will be one of your best purchases ever.
I rest my case.
Didier PIETERS
16/05/2012
---
Modern melodieus, onaards opwindend, intens geleefde tijd …
Hit me again! Dat is wat je denkt als de stilte terug spreekt … Deathcamp Project levert subtiele intro's, krachtige melodieën, uiterst verzorgd gitaarspel, fantastische zang en een energieke drive die je verpletterd achterlaat. Sublieme Goth Rock met onmiskenbare Electro/Industrial elementen en een askleurig Indie-Rockrandje. Passionele, donkermooie muziek voor inktzwarte zielen!
Deathcamp Project is een Pools duo gevormd door Void [Mariusz Luniewski] en Betrayal [Maciej Zolinas]. Vers van de pers kan je hun "Painthings" niet echt noemen [release datum: 11 november 2011], maar dit schitterende meesterwerkje bleef tot op heden wat onderbelicht en daar willen wij van Peek-A-Boo maar al te graag verandering in brengen. Laat deze rijkelijk gevulde kelk niet aan U voorbijgaan! "Painthings" is het tweede album van Deathcamp Project en overtuigd nummer na nummer, onversaagd, gedreven, de concurrentie verpletterend! Een parel die niet onder de radar mag blijven hangen, "mixed and mastered" in WARSAW!
Mijn favoriete songs? Opener "Predestination", "Too Late", "About:blank" en "No Cure", een bas-gestuurd projectiel, gericht op Uw Gotische hart! En dan zou ik het aan "California Über Alles" schatplichtige "Klamac" nog bijna vergeten …
Laat de schaduwen maar fluisteren … en vergeet de Fields en hun oudmodische Nephilim! "Eigentijdse" gevallen Engelen zijn neergedaald op aarde. Wees gegroet, Deathcamp Project. Geheiligd zij Uw naam en jazeker … Uw rijk kome! Ik had bijna geschreven "Beware, you Sissies Of Mercy, Deathcamp Project is coming", maar daarvoor heb ik dan weer te veel respect voor de geweldige groep die de Sisters ooit waren...
En nu als de bliksem naar de [virtuele] platenboer! BEWEGEN GASTJES! DOEN!
Didier PIETERS
16/05/2012
---