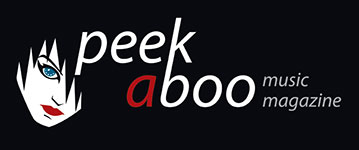 like this concert review
---
Seawave 2
Concert
[96/100]

07/05/2012, Jeremy Thomas
---
Seawave II, Bredene, 27th April 2011
Perverted by Language
I'm sure y'all will appreciate that you can't have an objective view of a performance from the stage. But what I can say is what a great venue it is, and I'm reliably informed that the room sound was excellent. The audience were reserved (quiet), but attentive (didn't run away). I don't think the fencing was necessary at the front of the stage.
As a band, you want food, beer, easy parking, good sound, good organisation, and an audience. And that's just what we got.
Oh - and we got to see all the bands on after us, and that was just tops.
Northern Sadness
1st gig. Ever. At least for Northern Sadness, as I'm sure none of the 5 musicians on stage can be classed as "beginners", but it does seem to be a major event for core duo Philippe and Koen. Philippe on bass looks like he's won the lottery, and Koen on vocals looks like he gave away the winning ticket.
It was only when they paused to - err - "enlighten" the sound engineer that I realised that the 1st song must have been a monster raving ****-up. It sounded like a decent opener from where I was, but after the brief interlude we got to hear what we were supposed to be hearing with the proper backing.
And it was good.
And there was a whole set of it, all consistently well written, well performed, and appreciated by the audience. And I'm sure they'll get better - Philippe will work the energy from that grin into the emotion of the bass, and Koen will get over the nerves and hesitancy, and will deliver the vocals with the confidence and assurance of Siouxie Sioux.
Thieves of Silence
Duty calls (taxi), so I missed most of the set, however the Thieves of Silence, are all about bass. The rest is just embellishment. And to see them without that bass up-front smacking you over the head like your mother's enraged slipper after the first time you turn up drunk at 7am on a school day needing a full cooked breakfast, well it didn't work for me.
It was just one of those gigs that went tits up (clashes with exam schedule?). Not bad, but not a patch on the last time I saw them. Knowing how the lads pick themselves back up, I'd expect their up & coming support slots (And Also The Trees, 17 May, Magazin 4, Brussels and She Wants Revenge, 21 June, Zappa, Antwerp) to just a little bit more engaging.
Der Klinke
Front 242, Depeche Mode, and Sisters of Mercy all rolled into a single package and sounding consistent, with an excellent repertoire of songs. But more than any other band on tonight, Der Klinke, and Chesko in particular, connect to the audience. And that's not just because they're local - there's more to it. There's something in the songs that has been lived through, that touches people, that is real, that works emotionally.
And the bass! I think Sam would have made a better job of standing in for Hooky than the guy who's currently got the job. He can sing better than Hooky too, though the Ian Anderson/Peter Gabriel sound did clash a little bit with Chesko's more guttural delivery.
Breath of Life
Isabelle is an enchanting and delightful person who's voice I have been wanting to hear in action for quite some time. And the experience (for this is something that has to be experienced, lived - not heard or listened to), is every bit as magical as I expected it to be. Her style is all her own, but with elements that evoke Liz Frazer, Kate Bush or Siouxie Sioux at time.
They have been a band now since before any of the Thieves of Silence were born, but (1st time I've seen them) they evidently haven't stopped to rest on their past achievements - at least 4 of the songs are introduced as "new", giving us a preview of the new album with a more matured feel, and like (really) good whisky, tasting all the better for it.
I can't help but wonder if this particular brand of Gothic Rock, with its driving basslines, sublime guitars, soaring female vocals and beautiful violin lead lines wasn't somehow an influence on The Eden House.
Overall?
You should have been there. And I'm damned sure I'll be at the next edition of Seawave. See you there.
Jeremy Thomas
07/05/2012
---