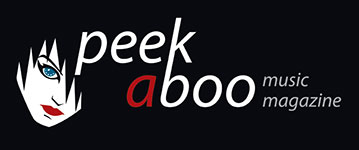 like this movie review
---
DANIEL BARNZ
Cake
Movie
Drama
[76/100]

Warner Home Video
01/09/2015, Didier BECU
---
Jennifer Aniston is one of the most successful actresses of the past twenty years, but she never was the favourite of the film critics. I always thought that this is solely due to the kind of films that the blonde was offered, because yes: Jennifer can act and she finally can prove that in Cake.
From the beginning on, director Daniel Barnz warned Jennifer Aniston that this would be her toughest role ever. For the first time in her life, the Hollywood star would appear on the big screen without makeup and perform a depressed woman. It is indeed a character that is miles away from her familiar Friends-character Rachel Green that she actually has been playing for twenty years (albeit with style). You know, the pretty blonde who could live next door! In this drama Aniston plays Claire Bennett who still can not bear the fact that she lost her child by a drunk driver. Claire drinks, takes all antidepressants that are available on the market and is in a help group which makes her just more cynical. When group member Nina Collins (Anna Kendrick) commits suicide, Claire's situation is getting worse. The labile woman wants to learn all about Nina and her suicide. She even visits Nina's husband , and it all ends up in his bed. Through the use of many drugs Claire begins to hallucinate and no longer notices the difference between illusion and reality.
After watching this film, there's only one question that keeps spinning in your head: why did Julianne Moore received all those superlatives and did no one notice Jennifer Aniston? No, Still Alice and Cake are not similar, and the situation of both women is different too, but it says a lot about that little bit of luck a film needs to be noticed. Daniel Barnz took many risks by not using the clichés that are typical for this type of film. His strange (but sublime) narrative technique might scare off some viewers, but those who are open for a little bit of experiment will consider Cake as a refreshment in the genre. You better believe all the beautiful words you read about Anistons performance, because you never saw her like this before! The entire cast does a good job anyway. There is, of course, the always fantastic Anna Kendrick) or Adrianna Barazza as the Mexican housekeeper who cares about Claire. It is just a shame that the talent of William H. Macy (the driver) is not used more, the top actor appears in one scene only.
Even if you've had it with movies about sick people you should give Cake a chance. Aniston stars as a woman who is trying to forget her chronic pain by making it hard for others. It is a film that encourages thinking about the negative effects of antidepressants and is even at times, despite the heavy subject, pretty funny at times. Actually, we can sum up this review in one word: tip!
Cake is now out on Warner, both on DVD and Blu-ray.
Didier BECU
01/09/2015
---
Jennifer Aniston is één van de meest succesvolle actrices van de afgelopen twintig jaar, maar nooit kon ze op enig krediet van de filmcritici rekenen. Zelf heb ik altijd gedacht dat dit louter te wijten is aan het soort films dat de blondine aangeboden krijgt, want jawel: Jennifer kan briljant acteren en dat kan ze eindelijk in Cake bewijzen.
Van bij het begin waarschuwde regisseur Daniel Barnz Jennifer Aniston ervoor dat dit haar moeilijkste rol ooit zou worden. Voor het eerst in haar leven zou de Hollywoodster zonder make-up op het witte doek verschijnen en een depressieve vrouw vertolken. Het is inderdaad een rol die mijlenver af ligt van haar vertrouwde Friends-personage Rachel Green dat ze eigenlijk al twintig jaar lang (weliswaar met stijl) speelt. Je weet wel, de knappe blondine die naast je deur kon wonen! In dit drama kruipt Aniston in de huid van Claire Bennett. De vrouw kan het nog altijd niet verkroppen dat ze haar kind door een dronken chauffeur verloor. Claire zit aan de drank, slikt alle antidepressiva die op de markt beschikbaar zijn en zit in een praatgroep die haar eigenlijk alleen maar cynischer maakt. Wanneer Nina Collins (Anna Kendrick) uit die groep zelfmoord pleegt, wordt Claires situatie alsmaar erger. De labiele vrouw stort zich op de zaak en wil alles te weten komen over Nina en haar zelfmoord. Ze klopt zelfs aan bij Ninas echtgenote, en het eindigt in zijn bed. Door het gebruik van de vele medicijnen begint Claire te hallucineren en merkt ze niet langer meer het verschil tussen illusie en werkelijkheid.
Bij het zien van deze film, is er maar één vraag die in je hoofd blijft rondtollen: waarom werd Julianne Moore met superlatieven bedolven en had geen mens het over Jennifer Aniston? Neen, Still Alice en Cake lijken helemaal niet op elkaar, en ook de situatie is anders, maar het zegt veel over dat tikkeltje geluk dat een film nodig heeft om opgemerkt te worden. Daniel Barnz nam heel wat risico's door niet de platgetreden clichés die typisch zijn voor dit soort films te gebruiken. De vreemde (maar sublieme) verhaaltechniek zal misschien wel wat kijkers afschrikken, maar wie open staat voor wat experiment zal Cake als een verfrissing in het genre beschouwen. Al de mooie woordjes die je leest over Anistons vertolking geloof je maar beter, want je zag haar nog nooit zo goed. Dat geldt trouwens voor de hele cast. Er is natuurlijk de altijd fantastische Anna Kendrick (die jammer genoeg net iets te weinig in beeld komt), of Adrianna Barazza die als Mexicaanse huishoudster zich over Claire bekommert. Wel is het jammer dat het talent van William H. Macy (de chauffeur) niet wordt benut, de rasacteur komt slechts één keer in beeld.
Zelfs wanneer je het hebt gehad met films over zieke mensen moet je Cake beslist in de lader duwen. Aniston schittert als een vrouw die haar chronische pijn probeert te verdringen door haar omgeving op de kast te jagen. Het is een film die aanzet tot denken (het gebruik van antidepressiva) en zelfs bij momenten, ondanks het zware onderwerp, vrij grappig is. Eigenlijk kunnen we deze recensie in één woord samenvatten: tip!
Cake is vanaf nu uit op Warner, zowel op dvd als Blu-ray.
Didier BECU
01/09/2015
---
---