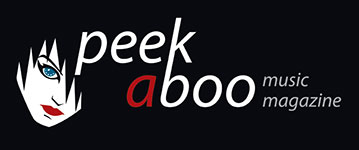 like this documentary review
---
PETER ROBINSON
Asylum
Movie
•
Documentary
Documentary
[60/100]

OEG Classic Movies
24/08/2015, Didier BECU
---
Although Ronald David Laing himself did not agree with the term, he is still considered as one of the founders of the anti-psychiatry. This Scottish psychiatrist convicted psychiatry because the research was based on behavior, that was biologically treated afterwards. It is society that causes schizophrenia. His findings were often based on the existential philosophy of Sartre and wereat odds with to the traditional views about psychiatry.
Laing got the entire mental world against him when he considered madness as a breakthrough, or even a catharsis. Anyone who was crazy, was no longer bound by the laws imposes on him by society. According to Laing the therapist did not understand madness because he was not willing to enter the patient's world. His most famous statement is therefore that schizophrenia can't be understood without understanding despair. Strange that the greatest scholars do not accept such logic.
There are rumors that Laing slept with his patients because he wanted to help them. And by encouraging their madness, some people think that Laing also caused a lot of deaths.
In 1965 Laing opened a psychiatric commune at Kingsley Hall in London, that existed for five decades. In 1972 Peter Robinson made a documentary about it. Although the scientific world rejects Laing's method, Asylum is considered as one of the most important documentaries about psychiatry. Of course you notice that Laing is a hippie, but it makes you think.
Robinson was quite aggressive in the way he worked, and he didn't switch off his camera when one of the patients went berserk. Do not be put off if you know little about psychiatry, because the images speak for themselves and madness is simply a universal problem that each person faces. And maybe Laing was right!
Asylum is released on the British OEG.
Didier BECU
24/08/2015
---
Alhoewel Ronald David Laing zelf niet akkoord ging met de term, wordt hij toch als één van de grondleggers van de antipsychiatrie beschouwd. Deze Schotse psychiater veroordeelde de psychiatrie omdat het onderzoek was gebaseerd op gedrag, dat toch biologisch werd behandeld. Het was vooral de maatschappij die een rol speelde in het ontstaan van schizofrenie. Zijn bevindingen waren vaak op de existentiële filosofie van Sartre gebaseerd en stonden loodrecht op de traditionele opvattingen over psychiatrie.
Laing kreeg zowat de hele psychiatrische wereld op zijn dak toen hij waanzin (wat volgens hem de juiste term was, en niet schizofrenie) als een doorbraak, of zelfs catharsis, zag. Wie gek werd, was niet langer gebonden aan de wetten die de maatschappij hem oplegt. Het probleem was volgens Laing dat de therapeut zijn patiënt niet begreep omdat hij niet bereid was om in diens wereld binnen te dringen. Zijn beroemdste uitspraak is dan ook dat schizofrenie niet begrepen kan worden zonder dat men de wanhoop begrijpt. Vreemd dat de grootste geleerden zo'n logica niet willen aanvaarden.
Laing kwam regelmatig in opspraak. Er zijn geruchten dat hij met zijn patiënten sliep omdat hij ze wilde helpen. Door hun waanzin aan te moedigen, vinden sommigen dat Laing ook heel wat doden op zijn geweten heeft. In 1965 opende Laing in Kingsley Hall in Londen een psychiatrische commune die vijf decennia zou blijven bestaan. In 1972 maakte Peter Robinson daarover een documentaire. Ofschoon de wetenschap zware bedenkingen (om het woord afkeur niet te gebruiken) bij Laings methode heeft, is Asylum één van de belangrijkste documentaires uit de psychiatrie. Natuurlijk merk je in dit tijdsdocument dat Laings leer enorm door het hippiedom is beïnvloedt, maar het zet ook tot nadenken aan. Robinson ging tamelijk agressief te werk, en hij zette zijn camera niet uit als één van de patiënten door het lint ging. Er wordt geen oordeel geveld, het blijft aan de kijker om te oordelen of hij Laings methode af- of goedkeurt. Laat je niet afschrikken als je niet veel over psychiatrie weet, want de beelden spreken voor zich en waanzin is nu eenmaal een universeel gegeven waarmee iedere mens wordt geconfronteerd. Misschien had die hippie toch nog gelijk!
Asylum is uitgebracht op het Britse OEG.
Didier BECU
24/08/2015
---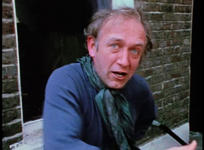 ---