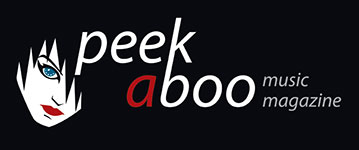 like this movie review
---
RUBEN OSTLUND
Turist
Movie
Drama
[90/100]

Lumičre
05/07/2015, Didier BECU
---
Travelling usually implies joy, unfortunately it also can be the basis for a fierce family drama. Just ask Tomas (John Bah Kuhnke)! Together with his wife Ebba (Lisa Loven Kongsli), he goes to a luxury hotel in the Alps. The trip should be a perfect opportunity for the Swedish family to forget its daily worries. That is the case on the first day, but 24 hours later something terrible happens. Some idiotic critics thought it necessary to spoil the fun by telling viewers what exactly is going on, but we don't. Let us say that it is an event that destroys the image of Thomas as a loving father.
Director Ruben Östlund is best known as a grandmaster in making ski movies (that exists!). The snowy peaks of Chamonix are for him the ideal decor. We have already seen a lot of movies in our lives (probably even too much), but it is the first time that a white display is terrifying. Frightening images that are alternated by a quarrel between husband and wife as they (finally) discover the dark edges of each other during the trip. Östlund took almost all his inspiration from ordinary YouTube videos. Hollywood screenwriters sometimes invent the most intricate stories, but the most bizarre, sensational stories are available on the street. That is also the case in Turist. And again without revealing a word, we bet you willll think twice before you step on a bus after seeing the final scene.
With a simple fact, sharp dialogues and a stunning photography, Ruben Östlund dives two hours long in the subconscious of a supposedly happy family. Is it a satire? A drama? Horror of daily life? Or the Fatal Attraction of the arthouse circuit? Who knows, fact is that you will have a lot ot think about after seeing Turist, especially if you 're a man !
The performances are, according to Scandinavian standards, once again excellent, with John Bah Kuhnke of Real Humans probably the most famous face.
Turist is a must see. Sublime! Now out on DVD and Blu-ray on Lumière.
Didier BECU
05/07/2015
---
Reizen impliceert vreugde, helaas kan het ook de aanzet zijn voor een bikkelhard familiedrama. Vraag het maar aan Tomas (Johannes Bah Kuhnke)! Samen met zijn vrouw Ebba (Lisa Loven Kongsli) trekt hij naar een luxueus hotel in de Alpen. Het uitstapje moet het Zweedse gezin de dagelijkse zorgen laten vergeten. Dat gebeurt ook op de eerste dag, maar 24 uur later gebeurt er iets verschrikkelijks. Een gebeurtenis is waardoor het imago van Tomas als liefhebbende vader als sneeuw voor de zon verdwijnt. Wat er precies gebeurt? Nou, dat zeggen we lekker niet omdat we de pret niet willen bederven, maar Tomas is niet langer meer de beschermende vader die voor zijn kroost in de bres springt. Hij is eerder een lafaard, en dat zal hij de komende twee uur weten. Ebba heeft geen zin meer om haar leven met zo'n man te delen en de reis wordt een ware hel.
Regisseur Ruben Östlund is vooral bekend als een grootmeester in het maken van skifilms (dat bestaat dus) en dus zijn de besneeuwde bergtoppen van Chamonix voor hem het ideale decor. We hebben al veel films gezien in ons leven (waarschijnlijk zelfs te veel), maar het is voor het eerst dat een wit scherm akelig wordt. Angstaanjagende beelden die worden afgewisseld met een vlijmscherpe ruzie tussen man en vrouw die tijdens een reis de donkere kantjes van elkaar (eindelijk) leren kennen. Östlund vond bijna al zijn inspiratie in ordinaire YouTube-filmpjes. Want tja, Hollywoodscenaristen vinden soms de meest ingewikkelde verhalen uit, maar de meest bizarre, ophefmakende verhalen vind je toch nog altijd op straat. Ook in Turist. En dan is er nog die slotscène! De Zweedse regisseur heeft blijkbaar ook iets met autocars. Net zoals in zijn bejubelde collagefilm De Ofrivilliga krijgen we weer een scène die je twee keer zal doen nadenken alvorens je een reisje met een autobus boekt.
Door een simpel gegeven, maar met spitse dialogen en een verbluffende fotografie, voert Ruben Östlund je twee uur lang door het onderbewustzijn van een zogezegd gelukkig gezin. Is het een satire? Een drama? Horror uit het dagelijkse leven? De Fatal Attraction uit het arthousecircuit? Wie zal het zeggen, feit is dat je na het zien van Turist zal nadenken. Hoe reageert iemand als zijn leven wordt bedreigd? Wordt hij geleid door een overlevingsinstinct of denkt hij in de eerste plaats aan het in veiligheid brengen van zijn geliefden? Het is misschien een zinloze vraag, maar wees er maar zeker van dat je er tijdens Turist over zal nadenken.De vertolkingen zijn naar Scandinavische normen weeral uitmuntend, met Johannes Bah Kuhnke uit Real Humans als bekendste gezicht.
Turist moet je zien. Subliem. Turist is vanaf nu verkrijgbaar op dvd en Blu-ray via Lumière.
Didier BECU
05/07/2015
---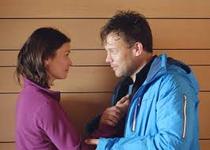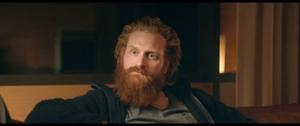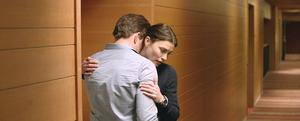 ---