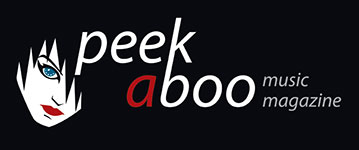 like this vinyl review
---
UMANZUKI
Porta
Music
•
Vinyl
Drone
•
Electronics
•
Experimental
[80/100]

Yerevan Tapes
02/07/2015, William LIÉNARD
---
Umanzuki is an Italian trio from Florence, a product of the Italian Occult Psychedelia environment. Earlier, the EP Sonic Bird was released with exotic free-jazz compositions, followed by the 35-minute improvisation Tropical Nature of Tiaso, in which minimal electronics are combined with noise and synth rhythms. The newest EP Porta contains two compositions of 8 minutes each on a 45 rpm 12".
Both tracks are electronic compositions, floating on an echoing synth rhythm over which high-pitched drones are woven. According to the leaflet Porta 1 is in line with what the trio did on Tropical Nature or Tiaso: acute and long-held drones like shooting stars, with underneath repetitive percussion, tin-like and rather unobtrusive percussion, later emphatically and more electronic in nature. The tone of the drones falls in the second half of the composition and they sound mysterious and dreamy.
Porta 2 floats on dark synth rhythms, a layer of multiple drones, electronic wrinkles that sound like birds, and handclapping. The melody meanders quietly away in the style of e.g. Luc Serries, but it all sounds less threatening and industrial, although the dark drones in the background and the metallic percussion create an ominous sense of anxiety. The softly humming electronics continuously lay new accents on the repetitive drones and fortunately, Umanzuki does not end the track in a noisy way.
The sound of Umanzuki sounds familiar, but because the trio doesn't exaggerate and avoids chaos, Porta contains two attractive electro compositions with which you can fill the silence in a pleasant way.
Porta is out on 45rpm black 12" vinyl.
Limited edition of 100, with free digital download code.
William LIÉNARD
02/07/2015
---
Umanzuki is een Italiaans trio, afkomstig uit Florence, een product van het Italiaanse Occulte psychedelia- milieu. Eerder was er de ep Sonic Bird met exotische free-jazz-composities, gevolgd door de 35 minuten durende improvisatie Tropical Nature of Tiaso, die steunt op minimale electronics, noise en synthritmes. De nieuwste ep Porta bevat twee composities van 8 minuten elk en wordt uitgebracht op een 45 toeren 12" in een oplage van 100 exemplaren met gratis downloadcode.
Beide composities zijn elektronische muziekstukken die drijven op een echoënd synthritme waarover hoogtonige drones zijn geweven. Volgens de bijsluiter sluit Porta 1 aan op wat het trio eerder ten gehore bracht in Tropical Nature of Tiaso: scherpe en lang aangehouden drones als vallende sterren, met daaronder repetitieve percussie, aanvankelijk blikachtige en eerder onopvallend, later nadrukkelijk en elektronischer van aard. De toon van de drones zakt in de tweede helft van de compositie en ze klinken unheimischer en dromerig.
Porta 2 drijft op een donker synthritme waarover opnieuw veelvoudige drones zijn gelegd, elektronicarimpels die klinken als het geluid van vogeltjes, en handgeklap. De melodie meandert rustig voort in de stijl van bijv. Luc Serries, maar het klinkt allemaal minder dreigend en industrial, ook al creëren de donkere drones in de achtergrond en de soms roffelende metaalachtige percussie een onheilspellend gevoel van onrust. De zachtjes zoemende elektronica legt telkens opnieuw andere accenten op de repetitieve drones en gelukkig heeft Umanzuki geen behoefte om in chaos te eindigen.
Het geluid van Umanzuki klinkt bekend in de oren, maar omdat het trio het kalm aan doet en chaos vermijdt, is deze Porta een ep met twee aantrekkelijke elektrocomposities waarmee je de stilte op een aangename manier kan opvullen.
Porta verschijn op een 45 toeren 12".
Een beperkte uitgave van 100 exemplaren met gratis downloadcode.
William LIÉNARD
02/07/2015
---
---