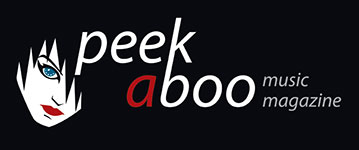 like this cd review
---
PIE ARE SQUARED
Lucciole
Music
•
CD
Ambient
•
Dark Ambient
•
Drone
•
Electronics
•
Experimental
[70/100]

Self-released
11/08/2015, William LIÉNARD
---
Pie Are Squared is the pseudonym of the Egyptian musician Mohammed Ashraf. In 2011 his album (Hungover in) Siberia was released, followed by two EPs. His new album Lucciole is the result of his project "74 in 74", " and attempt to go through The 74 strategies of the book Making Music: 74 Strategies for taking Electronic Music Producers, by Ableton AG (a company based in Berlin, specialized in music software) in 74 days. The result is a collection of soundscapes and a mix of influences from electronic, noise, glith, rock and drone.
A bold enterprise, no doubt, but the end product sounds less dangerous and swollen then you would expect. The compositions are very minimalist in design, and yet versatile in terms of auditory building. Waves, Pretty Little Creature and Yr Misery, Babylon are closely related, with soft humming synths, cautious percussion and a plurality of small noises. Title track Lucciole is quieter in terms of pace, dreamy and almost magical, with intricate synths, limited percussion and guitar-like synths on top. It could be the soundtrack for a film about nature, with a camera moving through dark caves or along a carpet of multicolored corals.
Chiusa S Marco begins with gently gurgling synths, minimalist noise, careful percussion, sounds of birds, distant voices, but without a real melody: a soundscape with barely audible industrial sounds in the background, friable fragments of noise and synths, short pieces of repetitive percussion and tufts of drone. In A Cure to Cure fragile drones are moaning in the background and we hear a plucked guitar in front, a new guitar-like sound is added to a repetitive melody, a bass enters the scène halfway, accompanied by screeching synths. A simple composition with balls. FRWRD >> Yr Dusty Skies sounds darker, with rustling drones and disturbing noise for a ghastly ghost movie, atmospheric and creepy, and then bubbling electro percussion on which sleepy drones are mounted, and hum.
Phlegm begins rhythmic and grumbling and develops later into a track which certainly would do well on the dance floor: dark percussion, a range of sonorous drones and small repetitive noise, followed by synths with a rather industrial character, while When an Idea Wants to Be is related to the trio at the start of the album: sweet-sounding synths, distant voices, noise and drum-like percussion with a bass tone underneath.
On Lucciole the one-man project Pie Are Square makes quietly rippling electronic music, soundscapes rather than melodic compositions, a bit soundtrack-like, other times melodious, a bit dark on occasion and daring. A sound that has the right to exist. The album is self-released and provisionally only 30 copies are available. Don't wait too long!
Tracklisting:
1. Waves (Two Different Kinds)
2. Pretty Little Creature (feat. Margherita Gambi)
3. Yr Misery, Babylon (You Babble On & On)
4. Lucciole
5. Chiusa S Marco (Interlude)
6. A Cure to Cure (feat. Amr Ashraf)
7. FRWRD>>Yr Dusty Skies
8. Phlegm
9. When an Idea Wants to Be (Wants to Be)

http://74in74.tumblr.com
http://piearesquared.bandcamp.com
http://www.facebook.com/piearesquared
William LIÉNARD
11/08/2015
---
Pie Are Squared is de schuilnaam van de Egyptische – maar al sinds geruime tijd in Italië wonende - muzikant Mohammed Ashraf. In 2011 verscheen z'n album (Hungover in) Siberia en na nog twee ep's is er nu z'n nieuwste Lucciole, waarop hij grossiert in fragiele elektronische soundscapes. Het album is het resultaat van zijn project "74 in 74'", waarmee hij probeerde om in 74 dagen de 74 strategieën uit het boek Making Music: 74 Strategies for Electronic Music Producers van Ableton AG door te nemen, een in Berlijn gevestigd bedrijf dat is gespecialiseerd in muzieksoftware. Het resultaat is een mix van invloeden uit elektronica, noise, glith, rock en drone.
Een gedurfde onderneming, zonder twijfel, maar het eindproduct klinkt minder gevaarlijk of gezwollen dan je zou verwachten, en de composities zijn zeer minimalistisch van opzet, terwijl ze qua auditieve opbouw tegelijk toch veelzijdig zijn. Waves, Pretty Little Creature en Yr Misery, Babylon zijn onderling sterk verwant, met zacht zoemende synths, voorzichtig slagwerk en een veelheid van kleine geluidjes en titeltrack Lucciole is rustiger qua tempo, dromerig en bijna sprookjesachtig, met fijnmazige synths, nauwelijks slagwerk en halfweg gitaarachtige synths bovenop. Je kan je Lucciole voorstellen als de soundtrack voor een natuurfilm, met een camera die door donkere grotten beweegt, of langs een tapijt van veelkleurige koralen.
Chiusa S Marco begint met zacht ruisende synths, minimalistische ruis, voorzichtig slagwerk, geluidjes als van vogels en soms verre stemmen, maar van een echte melodie is geen sprake: een soundscape met nauwelijks hoorbare industriële geluidjes op de achtergrond, brokkelige noisefragmentjes en synths, korte stukjes repetitieve percussie en plukjes drone. In A Cure to Cure kreunen fragiele drones op de achtergrond en horen we vooraan een getokkelde gitaar, nieuw gitaarachtig geluid wordt toegevoegd voor een repetitieve melodie, bastonen doen halfweg hun intree, begeleid door gierende synths. Een eenvoudige compositie met ballen. FRWRD>>Yr Dusty Skies klinkt donkerder, met ruisende drones en verontrustende noise als voor een akelige spookfilm, atmosferisch en creepy, en dan borrelend elektropercussie waarop slaperige drones zijn gemonteerd en bromtonen.
Phlegm begint ritmisch en brommend en ontwikkelt zich later tot een track die het beslist goed zou doen op de dansvloer: donkere percussie, een waaier van welluidende drones en kleine repetitieve noise, gevolgd door synths met een eerder industrieel karakter, terwijl When an Idea Wants to Be opnieuw aansluit bij het trio waarmee het album van start ging: lieflijk klinkende synths, verre stemmen, noise en drumachtig slagwerk met een bastoon als onderlegger.
Op Lucciole maakt Pie Are Square rustig voortkabbelende elektronische muziek, soundscapes eerder dan melodieuze composities, soms een beetje soundtrackachtig, andere keren welluidend en braaf of toch een beetje donker en gedurfd. Een geluid dat bestaansrecht heeft. Het album wordt in eigen beheer uitgegeven, voorlopig in een oplage van 30 stuks. Wees er op tijd bij!
William LIÉNARD
11/08/2015
---