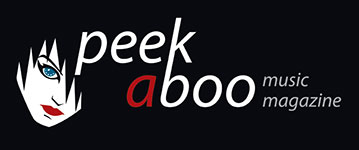 like this cd review
---
MISCHIEF BREW
This is Not For Children
Music
•
CD
Crossover
•
Folk
•
Punk
[78/100]

Alternative Tentacles Records
10/08/2015, Wim GUILLEMYN
---
A dark club hall, a crowd showered with beer ald loudly singing along on a mixture of guitar, sing along choruses, occasional violins and harmonicas. The whole has an Irish-English feel like The Levellers, The Alarm, Big Country, The Poques or Dropkick Murphy' s. The only difference: these are Americans from Philadelphia and have arisen out from the ashes of the punk band The Orphans.
The musical concept is known when you read the first paragraph. It rattles a bit sometimes and the vocals are not in tune here and there (like on 'bad heart'), but that's no problem on this album. There are some nice songs with a big DIY attitude. 'Lancaster Avenue' has a base that reminds a little to 'The Storm' by 'Big Country'. The violin gives the song some draft. The single 'O Pennsyltucky' is also a nice one with a nostalgic lyric about a place where you can' t stay but where you still want to come back. 'No Candlesticks' is catchy and 'Slow Death Hymn' is a nice last song.
The chance that we will ever see this band on stage in Europe is small and that' s a pity, because I presume that they can set the house on fire. In the meantime we warm ourselves with this album.
Wim GUILLEMYN
10/08/2015
---
Een donkere clubzaal, een met bier overgoten menigte die luidkeels staat te brallen op een mengeling van gitaar, meezingbare refreinen, occasionele viool en mondharmonica. Het geheel heeft de Ierse-Engelse sfeer van The Levellers, The Alarm, Big Country, The Poques of Dropkick Murphy' s. Enig verschil: dit is een Amerikaanse band uit Philadelphia, opgestaan uit de as van de punkband The Orphans.
Het muzikale concept is bekend als je de eerdere alinea gelezen hebt. Het rammelt soms wel eens en op 'Bad Heart' klinken de vocals niet altijd toonvast, maar dat is niet meteen een groot probleem. Er staan wel degelijke, leuke songs op dit album dat een grote DIY-attitude uitstraalt. 'Lancaster Avenue' heeft een basis die wat aan 'The Storm' van Big Country doet denken. De viool doet hier goed haar werk en geeft wat diepgang aan de song. De single 'O Pennsyltucky' is een leuke single met een nostalgische tekst die verwijst naar een plaats waar je graag vertrekt en terugkomt. Ook 'No Candlesticks' is catchy en 'Slow Death Hymn' is een aardige afsluiter.
De kans dat we deze band hier in Europa aan het werk zullen zien is klein en dat is jammer, want het lijkt mij een band dat live vonken kan geven. In tussentijd zullen we ons moeten verwarmen aan deze schijf.
Wim GUILLEMYN
10/08/2015
---