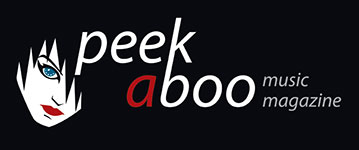 like this article review
---
JOHN R. MIRLAND
Ten Albums That Changed My Life
Article
Electro
07/08/2015, Britta Tabrit
---
John R. Mirland from 'Mirland' and 'Am Tierpark' (his new project together with Claus Larsen from Leaether Strip) agreed on being a part of Peek-A-Boo's new rubric. Read which albums influenced John the most:
1. Pet Shop Boys - Disco
Not a "real" album in the classic sense, but a collection of the early Pet Shop Boys singles in all their 12" glory. Pet Shop Boys started out working with the prolific producer Bobby Orlando - one of the hi-NRG masters and both PSB and Bobby "O" have had an enormous influence on my focus on the melody. I see no point in music without a theme or "leitmotif".
2. Patrick Cowley - Mindwarp
The hi-NRG godfather! Perfectly structured songs with lots of progressions, fantastic vocals from people like Paul Parker about a sci-fi universe, symbolic of early eighties life and even referencing the early AIDS epidemic. "Mindwarp" presents huge Prophet 5 bass lines and themes with some of the best percussion ever on a hi-NRG or synthpop album.
3. Laser Dance - Future Generation
Definitely bastard children of Patrick Cowley and italo disco. The music is instrumental, upbeat and right out corny at times, but it makes me think of spaceships, exploration and want to create tunes you can whistle along to while taking a walk into space. My Mechanical Principle releases were very much inspired by Laser Dance even if I tried to create my own interpretation of space synth.
4. KoxBox - Dragon Tales
I bought the Overlords "Nightfever" 12" when it came out in the late 80s and followed Ian Ion ever since, whether it was Overlords, Saiko Pod or KoxBox. "Dragon Tales" to me is THE psytrance album. Extremely inspired and grandiose, it takes you on a fast paced journey into space. Perfect production and sound design - it still sounds fresh.
5. Plastikman - Sheet One
I love acid house and I love ambient soundscaping contrasting the energy of the central composition - Ritchie Hawtin is the master of both and merges them into a minimal techno hybrid. Very inspiring! I'd love to create a live set in the vein of this, using just a drum machine, a 303 and a polysynth for the string pad.
6. Depeche Mode - Music For The Masses
Uh, I'm going to get a flame war for this. I never really liked DM's albums until they released this album. I thought they made quite a few good singles, but the albums to me were never something I cared for and seemed forced and lacking energy. Then this one came out and blew me away. Tracks like Behind The Wheel and Strangelove were cuts of sheer genious. Everything was perfect and the singles were accompanied by Anton Corbijn's black and white videos, which were dark and often very sexy. Of course "Violator" is the perfect album in any way for DM, but this is where I really learned to love them.
7. Peter Gabriel - The Long Walk Home
Creating a soundtrack is probably my biggest dream and ambition and I take care to notice the music in movies or tv shows. But no soundtrack has made more impression on me than thisone - and I never even watched the movie! And I don't want to. Gabriel's music is so visual and almost physical on this album that I have my own internal movie which I don't want rto be spoiled. The leitmotif goes through almost all parts of the album until the climax with PG himself and The Blind Boys of Alabama singing a choir suite which almost makes me cry. Perfect!
8. Leæther Strip - The Rebirth of Agony
My introduction to Claus Larsen's Leæther Strip was the ep "Yes, I'm Limited", containing the obvious classic "Japanese Bodies", but the album I've listened the most to is "The Rebirth of Agony". So melancholic and angry at the same time, it also features a change in sound design for LS - a softer and more refined approach. To me this is probably his best album. And had I not kept on following LS over the years as my own musical career slowly took off, I would never have met Claus in person. We've formed a very close friendship and are now bandmates in Am Tierpark, in which we let our mutual love for synthpop run free.
9.The Sisters of Mercy - Floodland
"I hear the roar of the big machine Two worlds and in between Hot metal and methedrine I hear empire down I hear empire down" (From "Lucretia My Reflection") I have no idea what is meant in most of Eldritch' lyrics, but I love them! They create images in my head and the music is just so good. Constantly changing from huge stadium rock to introvert darkwave. SoM was never better than on this album which I've listened to a gazillion times. Dark, sexy, mysterious. If I would be composing a rock oriented album, this would be the reference point.
10. Jean Michel Jarre - Equinox
The beginning of everything. My father brought this home when I was a kid and it just changed my life. Equinox is symphonic soundscaping and the sound design is not surpassed, not even today. Jarre reminds me also never to lose curiosity. Just watch him talk about his music - old and new.
Mirland on Facebook: https://www.facebook.com/mirlandofficial?fref=ts
Am Tierpark on Facebook: https://www.facebook.com/amtierparkofficial?fref=ts
Britta Tabrit
07/08/2015
---
---