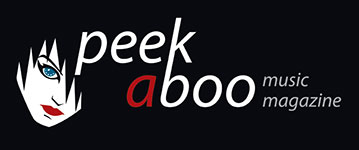 like this cinema review
---
CHRISTOPHER MCQUARRIE
Mission Impossible-Rogue Nation
Movie
•
Cinema
[76/100]

Paramount Pictures
09/08/2015, Didier BECU
---
In the music business it is Elvis, but in the popcorn section of the film world it is undoubtedly Tom Cruise who'll survive. The man is already 53, but he still has the look of a teenage boy. Once you're watching a blockbuster with him in it, you even forgive him his Scientology bullshit, With Cruise you should not expect movies that put your brain to work, but anyone who wants to see top entertainment, is still in good hands with him. That is also the case in the fifth Mission Impossible movie. When you leave the cinema, you are not any wiser, nevertheless you have enjoyed 130 minutes of pure Hollywood fun.
When Brian De Palma made a film version of the famous TV series in 1996, he probably never thought that he launched a sort of James Bond franchise. In the sequels Cruise was still the main attraction (what did you think?), but all in all, it seemed as if these film were just a sort of platform for John Woo and JJ Abrams to show the audience all the possible spectacular images they could make. It was Brad Bird (an cartoon artist at Pixar!) who gave with Ghost Protocol the Mission Impossible series a welcome boost. Along with his boss William Brandt (Jeremy Renner), the hilarious computer nerd Benji Dunn (Simon Pegg) and beefcake Luther Stickell (Ving Rhames), they became a real team that let us forget the previous blunders. Of course you still can see Tom Cruise performing the most impossible stunts, but it's more than that!
Times are hard for Ethan Hunt (Tom Cruise). After he is considered to be responsible for blowing up half of the Kremlin, the head of the CIA (Alec Baldwin) demands the American government to shut down the IMF (Impossible Mission Force). Hunt gets no honour, at contrary, he is worldwide hunted by the US government. He is obviously a spy who can do everything, and except saving his own skin, he also succeeds in unmasking an international terrorist organization that has emerged from the womb of MI6 in 130 minutes. He gets the help of the mysterious Isa Faust (Rebecca Ferguson). But Ethan never knows whether she can be trusted or not.
After Jack Reacher, Cruise had so much confidence in Christopher McQuarrie, that he asked him to direct the new Mission Impossible. McQuarrie did a risk-free job, but it is also a qualitative one! Like his fellow Bond, Hunt takes us to all corners of the world (from Minsk to London) and there is no second of rest. It makes you wonder why the scriptwriters made the script at certain moments so complex (sometimes the explanation of a mission seems like physics for advanced students), even if the essence is just that one man must try to save the world. There is no lack of breathtaking stunts: you can see Cruise hanging on an airplane that is taking off, or you can see him as a daredevil with a motorcycle at high speed. He always succeeds in his missions (of course!), and never forgets to show his toothpaste smile afterwards. Cruise is simply Cruise, but in Mission Impossible 5 that is not for one second a disadvantage!
Didier BECU
09/08/2015
---
In de muzieksector is het Elvis, maar in de popcornsectie van de filmwereld is het zonder twijfel Tom Cruise die blijft bestaan. De man is ondertussen 53, maar hij heeft nog steeds de uitstraling van een tienerknaapje. Eens je naar een blockbuster met hem zit te kijken, vergeef je hem zelfs zijn Scientology-gelul. Vanj Cruise hoef je geen films te verwachten die je brein aan het denken zetten, maar wie entertainment wil om schaamteloos van te smullen, zit bij hem gebeiteld. Dat is ook zo in de vijfde Mission Impossible. Eens je de bioscoop verlaat, ben je geen seconde wijzer geworden, desalniettemin heb je genoten van 130 minuten puur Hollywoodplezier.
Toen Brian De Palma in 1996 een filmversie van de beroemde televisieserie maakte, stelde hij zich waarschijnlijk niet voor dat hij daarmee een soort van James Bond-franchise startte. In de sequels bleef Cruise nog wel het uithangbord (of wat dacht je?), maar al bij al leek het of ze niet meer waren dan een showcase van de spectaculaire beelden waarmee regisseurs kunnen uitpakken. Zowel John Woo als J.J. Abrams verslikten zich in de vele stunts, maar Brad Bird (een tekenaar bij Pixar!) gaf met Ghost Protocol de Mission Impossible-reeks een welkome boost. Samen met baas William Brandt (Jeremy Renner), de komische techneut Benji Dunn (Simon Pegg) en spierbundel Luther Stickell (Ving Rhames) zagen we een team dat de eerdere miskleunen liet vergeten. Natuurlijk zie je Tom Cruise nog steeds de meest onmogelijke stunts uithalen, maar het is meer dan dat!
Het zijn harde tijden voor Ethan Hunt (Tom Cruise). Nadat hij verantwoordelijk wordt geacht voor het opblazen van de helft van het Kremlin, eist het hoofd van de CIA (Alec Baldwin) dat het IMF (Impossible Mission Force) wordt opgedoekt. Hunt krijgt geen gouden handdruk, wel wordt hij door de Amerikaanse overheid wereldwijd opgespoord. Hij is natuurlijk een spion die alles kan, en behalve zijn eigen hachje redden, slaagt hij er ook in om in 130 minuten tijd een internationale terroristenorganisatie te ontmaskeren, die uit de schoot van MI6 is ontsproten. Hij krijgt daarbij de hulp van de geheimzinnige Isa Faust (Rebecca Ferguson). Nooit weet Ethan of ze te vertrouwen is, maar er hangt wel vuurwerk in de lucht.
Cruise had na Jack Reacher zo veel vertrouwen in Christopher McQuarrie, dat hij hem vroeg om ook de nieuwe Mission Impossible voor zijn rekening te nemen. McQuarrie klaarde wel een gevaarloze klus, maar ook een kwalitatieve! Net zoals zijn collega Bond neemt Hunt ons mee naar alle uithoeken van de wereld (van Minsk tot Londen) en is er geen seconde rust. Je vraagt je wel af waarom de scenaristen op sommige ogenblikken het script zo nodeloos ingewikkeld maken (soms lijkt de uitleg van de missies wel op fysica voor vergevorderden), toch is de essentie gewoon dat één man de wereld moet zien te redden. Aan stunts is er geen gebrek: je ziet Cruise aan een opstijgend vliegtuig bengelen of hem halsbrekende toeren met een motor tegen hoge snelheid uithalen. Hij slaagt er steeds in, en hij vergeet na afloop zelfs niet om zijn tandpastaglimlach te tonen of om zijn haartooi goed te leggen. Cruise is nu eenmaal Cruise en dat is in Mission Impossible 5 geen seconde een nadeel!
Didier BECU
09/08/2015
---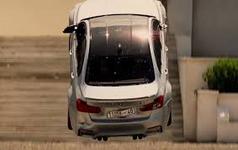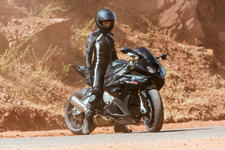 ---