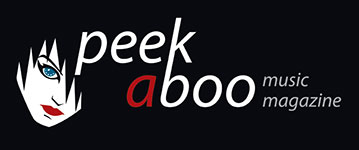 like this article review
---
ANGELO BERGAMINI (KIRLIAN CAMERA)
Ten Albums That Changed My Life
Article
09/08/2015, Didier BECU
---
Kirlian Camera always used to be of one the favorite bands here at Peek-A-Boo. A band that can be described with one sentence: they always did it their way, but always in a brilliant way. We know all the Kirlian Camera-songs by heart, but we were wondering what mastermind Angelo Bergamini's ten favorite albums ever were.
Angelo Bergamini's top 10 albums ever (casual order not including classical/contemporary music):
Pink Floyd "Discovery"
It's for me impossible to select a particular title among many Pink Floyd's, so I'll opt for a massive collection including complete material, more or less. My favourite band ever, although I dislike 50% of the music they made...
Popol Vuh "In den Garten Pharaos"
Majestic and sidereal. PV's Florian Fricke teached me a lot…
Klaus Schulze "Timewind"
Necessary to realize what "Cosmic Music" was, so monolithic, romantic, dramatic and often so weirdly linked to Prog music.
Ultravox "Vienna"
Many prefer John Foxx's Ultravox to Midge Ure's, not me. I think the band's 4th album is a perfect mix of New Wave, Prog Rock and Techno Pop. In the same period right ex-singer John Foxx released his masterwork "Metamatic", so I guess the split had been the best choice for both parts!
Le Orme "Felona e Sorona"
I'm not able to make any skip once I'm listening to this album. Probably my favourite Italian Prog album ever. English version available too.
Chrisma "Chinese Restaurant"
Later turning name to Krisma. This isn't their best work, maybe, but it's the album which likely invented real New Wave itself. It came out in 1977, although it seems songs had been written even earlier.
Muse "The Resistance"
Whether one likes it or not, this mix of Prog, Queen, Hard Rock and Melodrama made Muse so monumental, maybe a bit close to dazing excess, but I don't care.
Tangerine Dream "Phaedra"
I choose their 5th album, but it isn't necessarily their best. Let's say I found out TD when this work did see the light, so I'm particularly fond of "Phaedra".
Faust'o "Love Story"
It practically is a mini-album, but I think Fausto Rossi (artist's real name) did show real courage and talent, at the time, 1985. He was an unconventional major-label-artist, but making a work based on drums, bass guitar and vocals without creating a boring score, well, it was kind of miracle.
Kraftwerk "The Mix"
I love this collection's versions more than tghe original ones.
Didier BECU
09/08/2015
---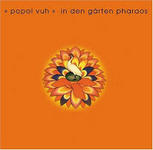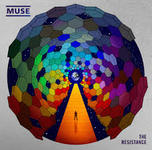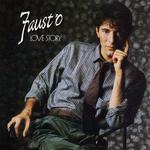 ---