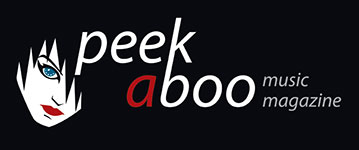 like this cd review
---
MCCARTHY
I Am A Wallet
Music
•
CD
Indie
[80/100]

Optic Nerve Recordings:
11/08/2015, Paul PLEDGER
---
Beloved of Manic Street Preachers and musical launchpad of Stereolab founders Tim Gane and Letitia Sadier, musical revolutionaries McCarthy were not your average protest outfit, raging from the fringes of indiedom - they were a deadly-serious intelligent take on the socially aware times of the mid-'80s. Singer-guitarist Malcolm Eden had both his feet rooted in Marxist interests and wasn't afraid to write a nifty tune to boot as debut-album I Am a Wallet ably demonstrates.
Basically, if it was rich, corrupt, greedy or all three then McCarthy sang about it. But this wasn't a band hollering at the top of its voice and certainly wasn't comparable to that other well-known Barking resident Billy Bragg - Eden and co were more subtle, pausing to craft almost-cheerful melodies with acid-tongued lyrics sung in sweetened tones. Think The Byrds, Felt, Biff Bang Pow, The Bluetones and The Soup Dragons rolled into one seething poptastic sprawl and you're someway close to understanding McCarthy.
This reissue heralds the return of I Am a Wallet on record - a double set pressed on (of course) red vinyl and featuring bonus bits and bobs typical of Optic Nerve. The original fourteen songs reveal a certain easy-going naivety and it's not hard to see how they were occasionally dubbed the next Smiths, that's when they weren't getting lumped in with the C86 scene of yesteryear. Monetaries, The Way of the World and the arch Charles Windsor pave the way for the very lovely but barbed The Vision of Peregrine Worsthorne, named after the infamous MP and writer who poured scorn on homosexuality and mourned the loss of the British Empire.
The extra tracks are plentiful (sixteen if you count the additional free 7" with initial copies) and have been culled from the band's singles including the still fabulous Red Sleeping Beauty, which the Manics covered, and the edgy Frans Hals. There's also early single In Purgatory and a couple of versions of the brief but likeable Comrade Era.
With the way things are going, you get the daunting feeling that when this album garners a 50th anniversary release, McCarthy's observational little vignettes will still ring true and make perfect sense once again.
This review also appeared also on Flipside Reviews.
Paul PLEDGER
11/08/2015
---